The time has come. Game of Thrones is officially coming to an end Sunday and fans are not happy about it. Yes, it's the end of an era, but many of them are dissatstifed with how the show's epic story has wrapped up. But what are the show's actor's saying about it?
Spoilers for the final season of Game of Thrones ahead. Turn back now!
As fans have had to say goodbye to characters that have graced their screens since 2011, many are disheartened by the anticlimactic ending within Westeros–so much so that an online petition was created to have Season 8 remade with "competent" writers.
The petition, which is nearing 600,000 signatures, aims to take showrunners David Benioff and D.B. Weiss off the project and give fans a final season "that makes sense."
"David Benioff and D.B. Weiss have proven themselves to be woefully incompetent writers when they have no source material (i.e. the books) to fall back on," petition creator Dylan D. prefaced. "This series deserves a final season that makes sense."
"I understand it GoT but don't trash eight years of character building for what they think will shock and awe us," Shakyra Young commented on the petition. "It sucks."
Despite the strong, negative feedback from some fans, Game of Thrones stars who have already met their demise in Season 8 have said they're "happy" with the way things have ended.
Seriously, spoilers ahead. This is your second warning!
The Hound (Rory McCann) had his final scene in the GoT franchise during episode 5 as he fought his brother, the Mountain during Cleganebowl. Both of them weren't able to make it out of the Red Keep, but McCann told Entertainment Weekly that he was satisfied with the way things concluded.
"I'm very happy with the way The Hound's story ends, thank you very much," McCann stated during a recent interview with EW. "I love all the endings. I don't know how they managed to sew it all together."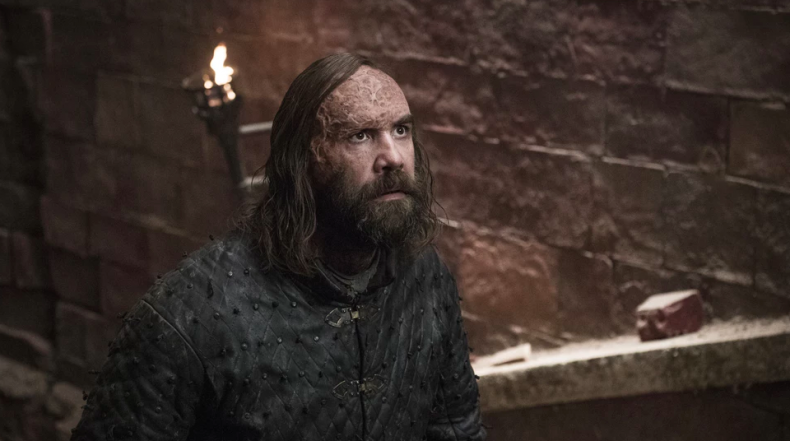 Jamie Lannister (Nikolaj Coster-Waldau) also was killed in during episode 5, in the arms of his sister/lover Cersei (Lena Headey). Coster-Waldau spoke with Entertainment Tonight this week, saying his final season was "very true" to the series.
"I was really pleased with [the scene]," the Danish actor said. "I think [the writers] did an amazing job, overall, with the whole season. With Jaime, it really made sense and it felt very true to the show and the character."
"I was happy," he concluded.
Despite his glowing comments, some fans in the comment section noted that his body language during the interview said otherwise.
"Man, they sure were struggling to pull compliments out of their a**, huh. Nikolaj's body language says more than the words coming out of his mouth," YouTube user Sabrina H. noted. "So far these interviews asking about the ending have revealed that, while all of these people are extremely talented actors, they are all pretty terrible liars."
Headey, on the other hand, told Entertainment Weekly that she had "mixed reactions" to her final scene but ultimately sided with the way the show portrayed her character's death.
"[At first,] I wanted her to have some big piece or fight with somebody," Headey said. "[However,] Cersei realizes just how much she loves [Jaime] and just how much he loves her."
"It's the most authentic connection she's ever had," she continued. "Ultimately, they belong together."
Game of Thrones airs its final episode on HBO Sunday at 9 p.m. ET.