The cinematographer responsible for the highly anticipated Game of Thrones episode containing the Battle of Winterfell, titled "The Long Night" offered advice about how to enhance the viewing experience after some fans complained they had difficulty making out what was happening during the episode because it was too dark.
In its eighth and final season, HBO's Game of Thrones has been lauded as a global phenomenon. Fans' passion for the show crossed over to social media, and Twitter confirmed on Monday that Sunday's episode broke the record for most tweeted-about episode of scripted television ever. Some of those tweets included criticism about the dim lighting of the episode, but cinematographer Fabian Wagner defended the aesthetic .
Wagner told TMZ that the goal was to give viewers a "cool episode to watch" and said it wasn't too dark. He offered the opinion that some of the viewing problems could have been due to HBO's compression of the episode.
However, he noted that Game of Thrones has "always been a dark and a very cinematic show." Ideally, he said, it should be watched in a dark environment. Given that most HBO viewers don't have access to a dark theater on a weekly Sunday night basis, he offered tips to enhance at-home viewing.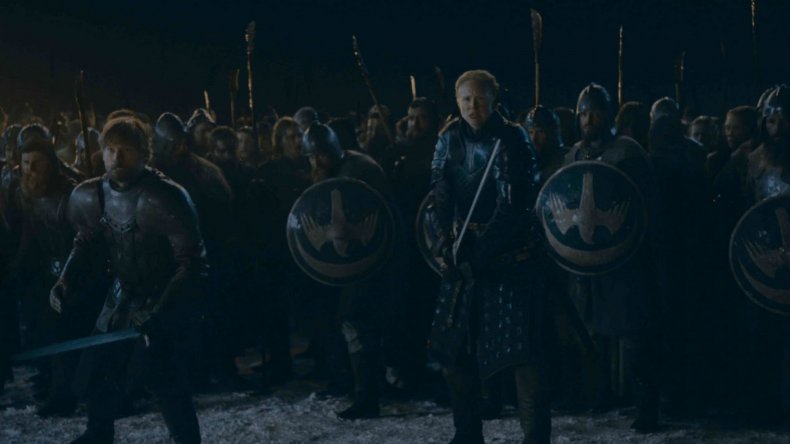 Streaming an episode on a phone with a weak connection can increase problems with the quality of the visual, so he suggested avoiding watching Game of Thrones on cell phones.
Many viewers utilized gifs and photographs to express their displeasure with how dark the episode was, pointing out that the image was an accurate depiction of how they were watching the show.
One user posted a photo of a black square, writing in a tweet that it was his favorite scene.
NPR host Linda Holmes posted on Twitter that the difference between what she expected to see on her timeline and what she actually saw was "kind of hilarious."
To help viewers have a more enjoyable experience, Wagner told TMZ that increased lighting in the viewing area can also decrease quality. So, viewers can get a better image by turning off the lights and adjusting television settings.
One option viewers have is to play with the picture modes, brightness control and gamma, CNET reported. Increasing the brightness can reportedly help, however, it can sacrifice the contrast. Another change viewers who are using an LCD TV can make is to reduce the backlight control.
For those who have televisions with a movie, cinema or calibrated mode, The Verge suggested changing to that setting for Game of Thrones because it limits "brightness while preserving things that can be harder to make out on-screen." If all else fails, The Verge recommended viewers try watching the episode on Monday because the quality could be "significantly better" with fewer people all trying to stream the show at the same time.