'Game of Thrones' Travel: How to Plan a Vacation to the Seven Kingdoms
Visit the European locations that stood in for King's Landing, Winterfell and other infamous 'Game of Thrones' sites.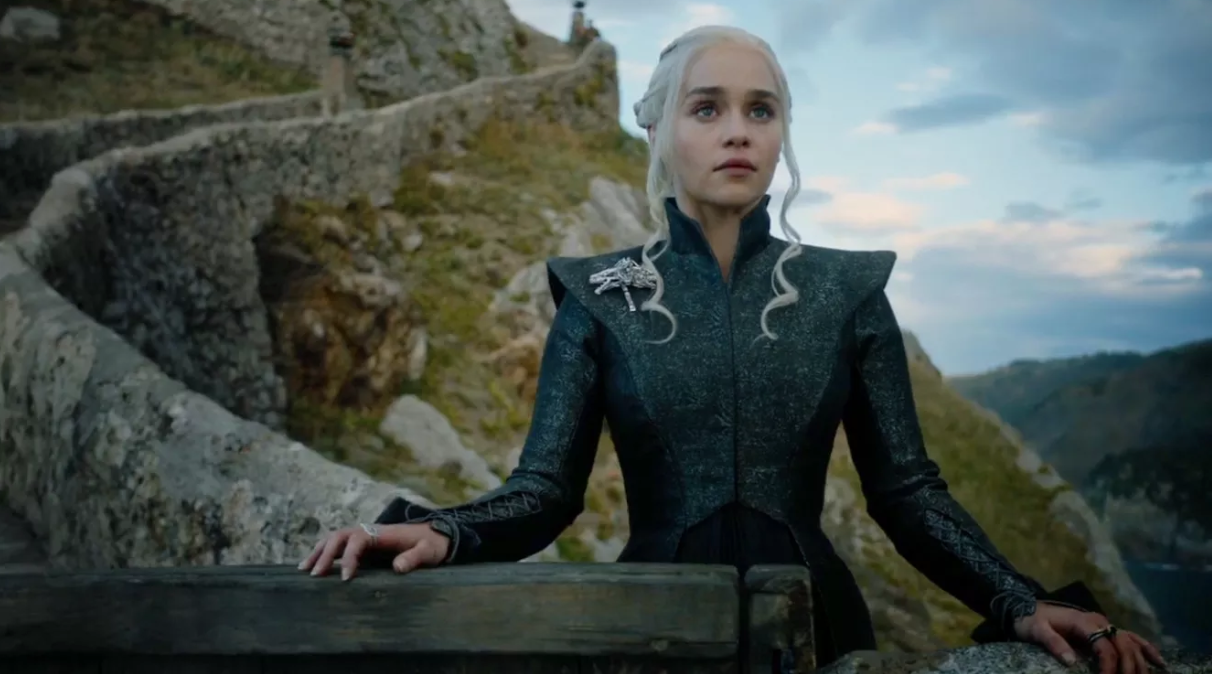 The final stretch of Game of Thrones is upon us, but you don't have to end your enjoyment with the show's May 19 finale: A new feature on the travel app Hopper lets fans locate their favorite Game of Thrones shooting sites, as well as the cheapest flights to each area.
Iceland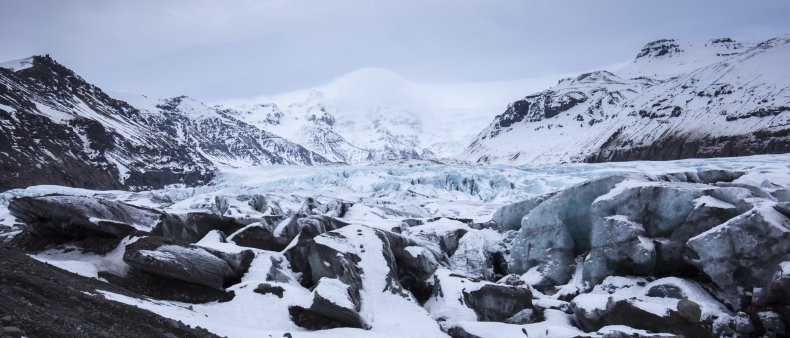 Iceland's breathtaking glaciers, caves and frozen lava fields made it an ideal stand in for the regions beyond the Wall. Many scenes were filmed at Svinafellsjokull Glacier in Skaftagell National Park, which is sufficiently awe-inspiring and intimidating. With Arctic Adventures, you can explore the glacier where the Night's Watch capture Ygritte in Season 2 and where Jon Snow and his band of wight hunters got ambushed by the army of the dead in Season 7.
A few hours' drive away is Lake Myvatn, home of Grjotagja Cave, better known Jon and Ygritte's steamy love nest. The waters are eerily blue, though the temperatures in this geothermal hot spring are a little too high for a dip. Finish your day with a visit to Dimmuborgir, a frozen lava field that served as Mance Rayder's wildling camp in Season 3.
Make the Icelandair Hotel in Vik your home base, and either book a tour with Arctic Adventure or head out on your own.
Hopper tip: Fly into Reykjavik. Prices are down from last year, but are expected to rise since the collapse of WOW Airlines.
United Kingdom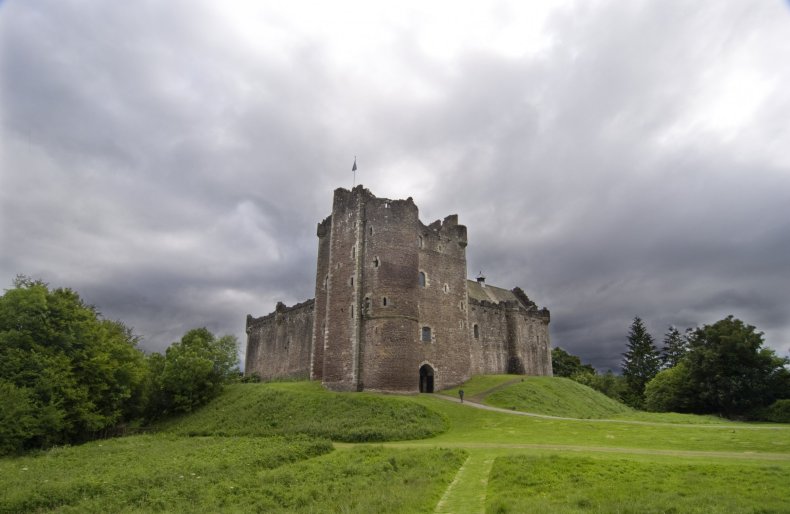 Northern Ireland and Scotland are home to many of the greatest moments at Winterfell. Want to visit the Starks ancestral home? Head to Doune Castle, about an hour outside Edinburgh. (The castle was also used extensively in Monty Python and the Holy Grail and appears in the first season of Outlander.) A day trip from Edinburgh is an easy option, but if you want to stay local, book a night at a local bed and breakfast like the Glenardoch House.
In Northern Ireland, County Down is the home of two notable Game of Thrones landmarks: In the premiere episode, Ned Stark finds the five direwolf pups in the forests near Winterfell. In reality, it was Tollymore Forest Park near Newcastle, a seaside resort at the foot of the Mourne Mountains. Just an hour away is Inch Abbey, a monastery used as the setting for the Northern lords to declare Robb Stark King of the North at the end of Season 1. The Slieve Donard Resort and Spa in Newcastle affords easy access to both locations, and will make you feel a bit like royalty yourself.
The road between Winterfell and King's Landing is a long and highly distinctive one. Follow the journey of characters like Arya and the Hound along the Kingsroad at the Dark Hedges, an eerie tunnel of trees near the town of Ballymoney in County Antrim, Northern Ireland. From there, it's a half-hour drive along the Causeway Coast to Larrybane Quarry, a.k.a. HBO's version of the Stormlands, where Renly Baratheon set up camp along the cliffs during the War of the Five Kings.
In the world of Game of Thrones, the Narrow Sea divides Westeros and Essos. In reality, the Dothraki grasslands Daenerys traveled through in Season 5 are actually located in Binevenagh, just 40 minutes from Ballymoney.
For a taste of Irish hospitality, book a room at the Bushmills Inn, which dates back to the 1600s. It's near the natural wonder known as Giant's Causeway, an area of about 40,000 interlocking basalt columns, the result of an ancient volcanic eruption.
Hopper tip: To see Doune Castle, fly into Edinburgh. For all the other sites, book your trip to Belfast.
Spain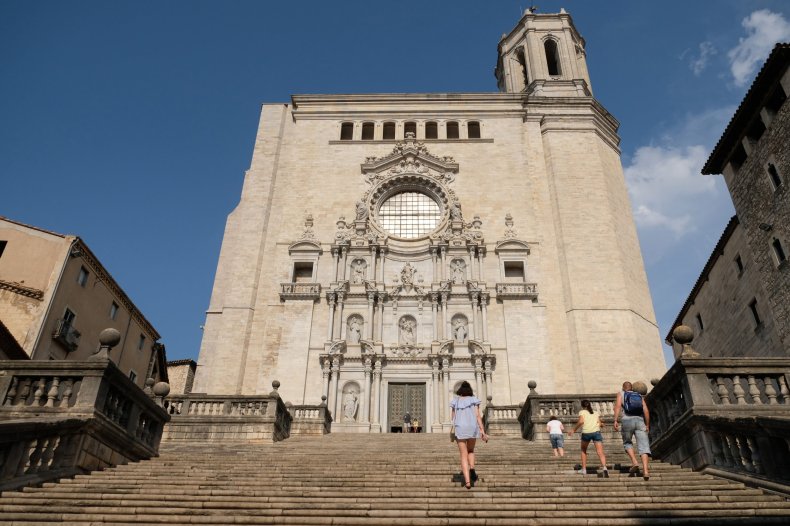 In Season 5, viewers were introduced to the Royal Palace of Dorne and its beautiful water gardens. In reality, it was the Royal Alcázar of Seville, a structure dating back to 913 A.D., when the Moors controlled the region. Plaza de toros de Osuna served as the bloody site of Daznak's pit in Meereen in the HBO series, and is still home to bullfights today. End your day of exploration at Seville's Hotel Casa del Poeta.
About 90 miles away in Córdoba, Castillo de Almodovar del Rio served as House Tyrell's home Highgarden in Season 7. To explore the setting for Casterly Rock, the Lannisters' ancestral home, head to Cáceres and Castillo de Trujillo, a Moorish fortification known for its eight archways.
In Season 7, Daenerys made her long-awaited return via the Dragonstone Footbridge. Follow in her footsteps (literally) on the twisting narrow path of 241 steps connecting the tiny island of San Juan de Gaztelugatxe to the mainland.
Continue enjoying the coast by staying at nearby Castillo de Arteaga, a 13th century castle with 21st century amenities.
End your tour of Spain in Girona, about 60 miles outside of Barcelona. In Season 6, the town's ancient alleyways were used to portray the city of Braavos, where Arya honed her fighting skills under the tutelage of the Faceless Men. The stairs and the façade of the town's cathedral, built on top of an ancient Roman acropolis, was used as the Great Sept of Baelor, famously destroyed by Cersei Lannister in the ultimate power-play against the Faith Militant.
You can either stay in Barcelona or at Mas Carreras 1846, a charming stone farmhouse about 15 minutes from Girona.
Hopper tip: Flying into Seville is a good bet for close proximity to most Game of Thrones landmarks, but if Dragonstone Footbridge is your main destination, fly into Bilbao.
Morocco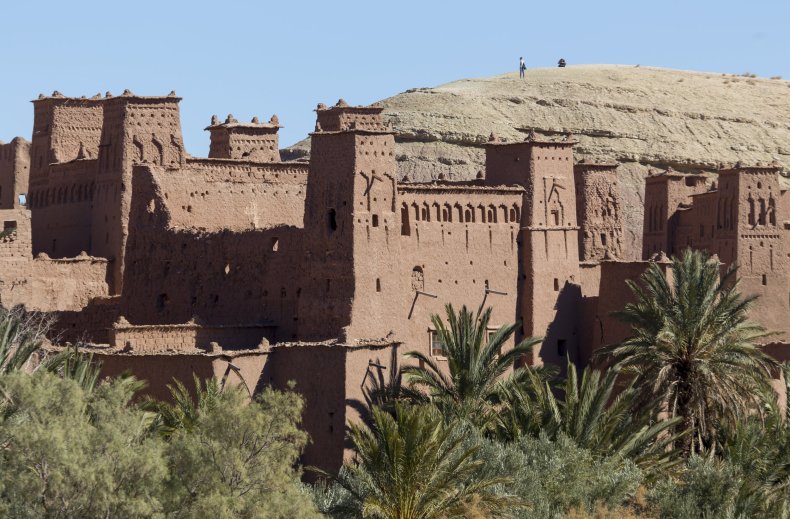 Most of the scenes featuring Daenerys and her advisors in Slaver's Bay were filmed in Morocco. The port city of Essaouira—a.k.a. the Red City of Astapor, home of the Unsullied in Game of Thrones—is only about three hours west of Marrakesh by car.
Once in Marrakesh, you can drive or take a bus to Ouarzazate, a.k.a. Pentos, where Danaerys first encounters Khal Drogo in Season 1 and where Tyrion finally meets Daenerys after fleeing Westeros in Season 5.
En route to Ouarzazate, stop in Ait Benhaddou, used to represent Yunkai in the HBO adaptation of the epic fantasy saga. This is where Daenerys battled the Second Sons to liberate the slaves in Season 3. Stay at the Villa Quieta, which is right on the beach, mixing the traditional Moroccan décor with classic Mediterranean view.
Hopper tip: Start in Marrakesh or fly directly into Ouarzazate.
Malta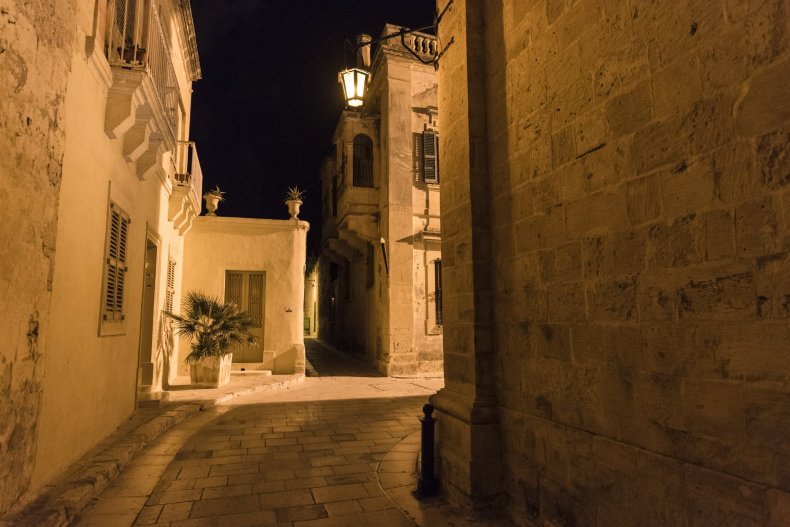 Many of the scenes set in King's Landing were shot in Malta, a small archipelago situated between Sicily and North Africa.
San Anton Palace and Fort Ricasoli were both used for exterior shots of the Red Keep. And while you can't enter either location—the palace is the president's official residence—you can still get that crucial Instagram from nearby.
To see the inside of the Red Keep, visit St Dominic's Convent in Rabat. The gardens of this priory were where Ned Stark confronts Cersei in Season 1, telling her that he knows about the incestuous realtionship between her and Jaime.
Fort Manoel in Gżira also served as the Sept of Baelor in earlier seasons, most notably when Ned Stark was executed near the end of Season 1. For views of King's Landing, head to the walled city of Mmdina, known as the "Silent City" because most automobiles are banned there.
Valletta, Malta's capital, is a great launching point to explore the region, and is home to luxurious hotels like Domus Zamittello.
Hopper tip: Fares into Malta International Airport have been going up over the past year.
Croatia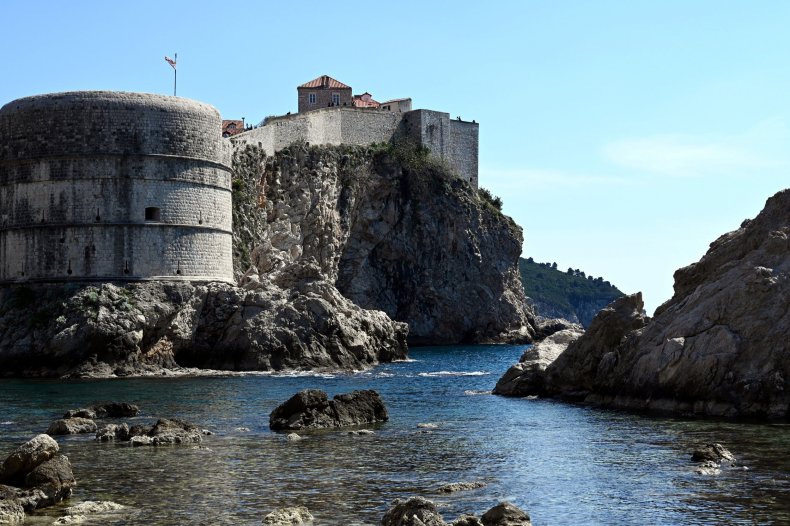 Game of Thrones fans have flocked to Dubrovnik in such tremendous numbers that the city is struggling to control the crowds and protect its UNESCO World Heritage sites. If you go off-season, though, you should avoid the mobs—and get an up-close view of King's Landing. Make sure to visit Gradac Park, site of both the Purple Wedding's fateful feast and Cersei's walk of shame. The city walls and Minceta Tower stood in for Quarth in Season 2 of Game of Thrones, where Dany's baby dragons are captured by Pyat Pree and she has a vision in the House of the Undying.
If Dubrovnik is a bit much, near the beautiful coastal town of Split is the fortress in Klis, used for many shots of Meereen. Even further north is Krka National Park, used for scenes of the Riverlands. Stay at the Piazza Heritage Hotel in Split, then drive to Klis and Krka National Park.
Hopper tip: Getting across Croatia takes some time, so it's easiest to fly between Dubrovnik and Split. Flights to either city are about equal in price.