Who Will Sit on the Iron Throne at the End of 'Game of Thrones' Season 8? A Season 1 Teaser Trailer May Contain a Major Spoiler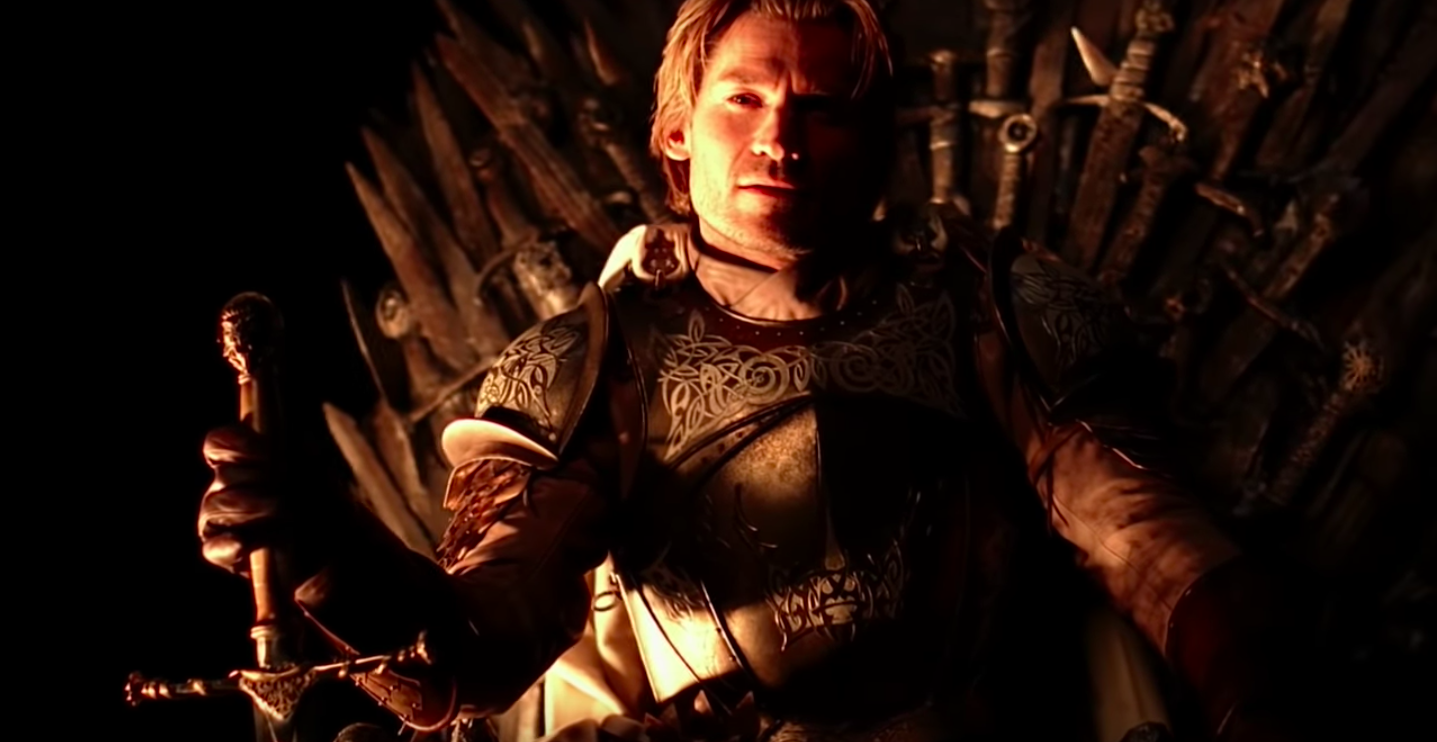 Even before audiences knew just how much the Iron Throne mattered to the power-brokers of Westeros—before we had heard Queen Cersei (Lena Headey) say "When you play the game of thrones, you win or you die"—HBO was already hinting at who might sit on the throne when the dust settled.
In January 2007, HBO announced they had acquired rights to George R.R. Martin's bestselling fantasy series A Song of Ice and Fire, with plans to adapt the novels into a series, with each book told over a season of television, beginning with A Game of Thrones, first published in 1996. According to Variety, "Martin has nearly finished the fifth installment [A Dance with Dragons], but won't complete the seven-book cycle until 2011." It would be more than three years before HBO started introducing Game of Thrones in teasers and behind-the-scenes featurettes—more than four before Game of Thrones premiered on April 17, 2011.
The first teaser aired in June 2010, in front of the third season premiere of True Blood . It was just 22 seconds long, with such quick cutaways to men in cloaks and on horseback that nothing could really be discerned, beyond the slogan "Winter is Coming."
By the end of 2010, HBO released another micro-teaser, clip preview and two featurettes for Game of Thrones. "It's fantasy done for adults," Martin says in one featurette. "They got it right. There it is. The majority of my fans are going to be very happy because they're going to see the story I told come alive, played by some fantastic actors."
In January 2011, four months before the premiere, HBO aired a preview trailer with an interesting premise: who will sit on the Iron Throne? The "Iron Throne" preview doesn't include footage from any episodes, instead highlighting specific characters—potential contenders to rule Westeros and sit on the Iron Throne. As snippets of dialogue describe the coming winter, the preview shows us Eddard Stark (Sean Bean) on the throne, Ice in his hands. Then, in rapid succession, Catelyn Stark (Michelle Fairley), Tyrion Lannister (Peter Dinklage), Jaime Lannister (Nikolaj Coster-Waldau), Daenerys Targaryen (Emilia Clarke), Jon Snow (Kit Harington), Robert Baratheon (Mark Addy), Petyr "Littlefinger" Baelish (Aidan Gillen) and Cersei Lannister. "I'll kill the whole bloody lot of them, until you, and I, are the only people left in this world," Jaime says as giant raven wings unfold over the throne.
Of the nine characters shown seated on the Iron Throne, two have held or taken power in Westeros and actually occupied that seat—Baratheon and the twice-crowned Cersei. Four of them are already dead going in to Game of Thrones Season 8. Only Jon Snow and Daenerys seem like real contenders to sit on the Iron Throne at the end of the last episode of Game of Thrones. Nevertheless, it's an interesting look at who was set up as the powerful, before Game of Thrones even began, versus the characters who have come to matter to us most since.
Game of Thrones Season 8 premieres April 14 on HBO.