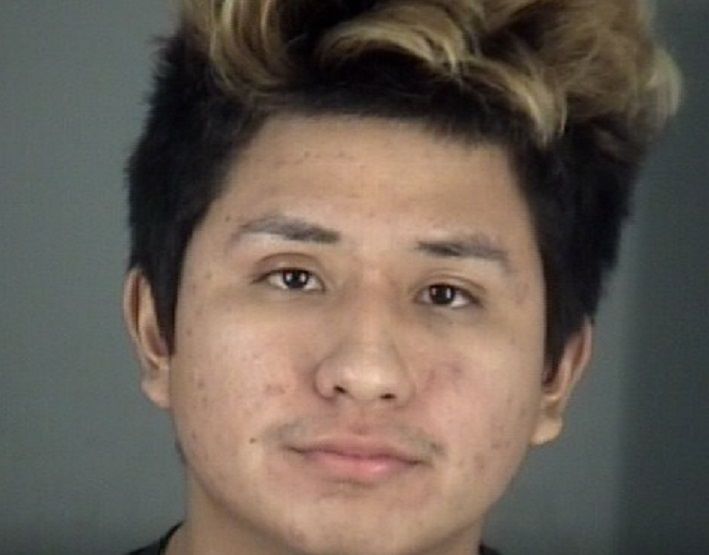 A video game player has been accused of raping a 15-year-old girl after he was allegedly overheard committing the act through his PlayStation 4 console.
Daniel Enrique Fabian, 18, has been charged with lewd and lascivious battery following an incident that allegedly took place at his home in New Port Richey, Florida, on June 28.
Fabian was arrested after a fellow gamer overheard the incident while the pair were both playing the online version of the game Grand Theft Auto IV.
According to Pasco County Sheriff's Office, Fabian told the witness that there was a girl at his house who he was going to "smash," reports WFLA. The pair then stopped playing the game, but Fabian kept his headset microphone switched on.
The witness claimed he could hear a girl through the microphone moaning and saying "no" at least four times. However, Fabian continued to have sex with the girl until the suspect returned to play the game around 15 minutes later, according to the arrest affidavit.
The 15-year-old victim reported the assault to police, reports the Tampa Bay Times. The girl underwent a rape examination, which confirmed that "medical assessment supports the allegation of sexual abuse."
Fabian was arrested five months after the attack when DNA tests results eventually came back to link him to the assault. It is unclear how deputies were able to track down the witness who heard the alleged assault through the PlayStation console.
"I had no idea it was this close to us," neighbor Ed Holtzman told WFLA after hearing of the alleged assault. "Being a father, I just try to put myself in that same situation. It's heartbreaking."
According to WFLA, Fabian has also been charged with raping another teenage girl on June 4.
"He was arrested in June for another case involving a different 15-year-old girl, where he allegedly raped her in his home as well," Kevin Doll, Pasco Sheriff's Office spokesman told the station.
He was arrested on June 6 on suspicion of the same charges as the second incident, lewd and lascivious battery of a person between the ages of 12 and 15.
Fabian is currently being held at the Land O' Lakes Detention Center.