Is GamerGate About Media Ethics or Harassing Women? Harassment, the Data Shows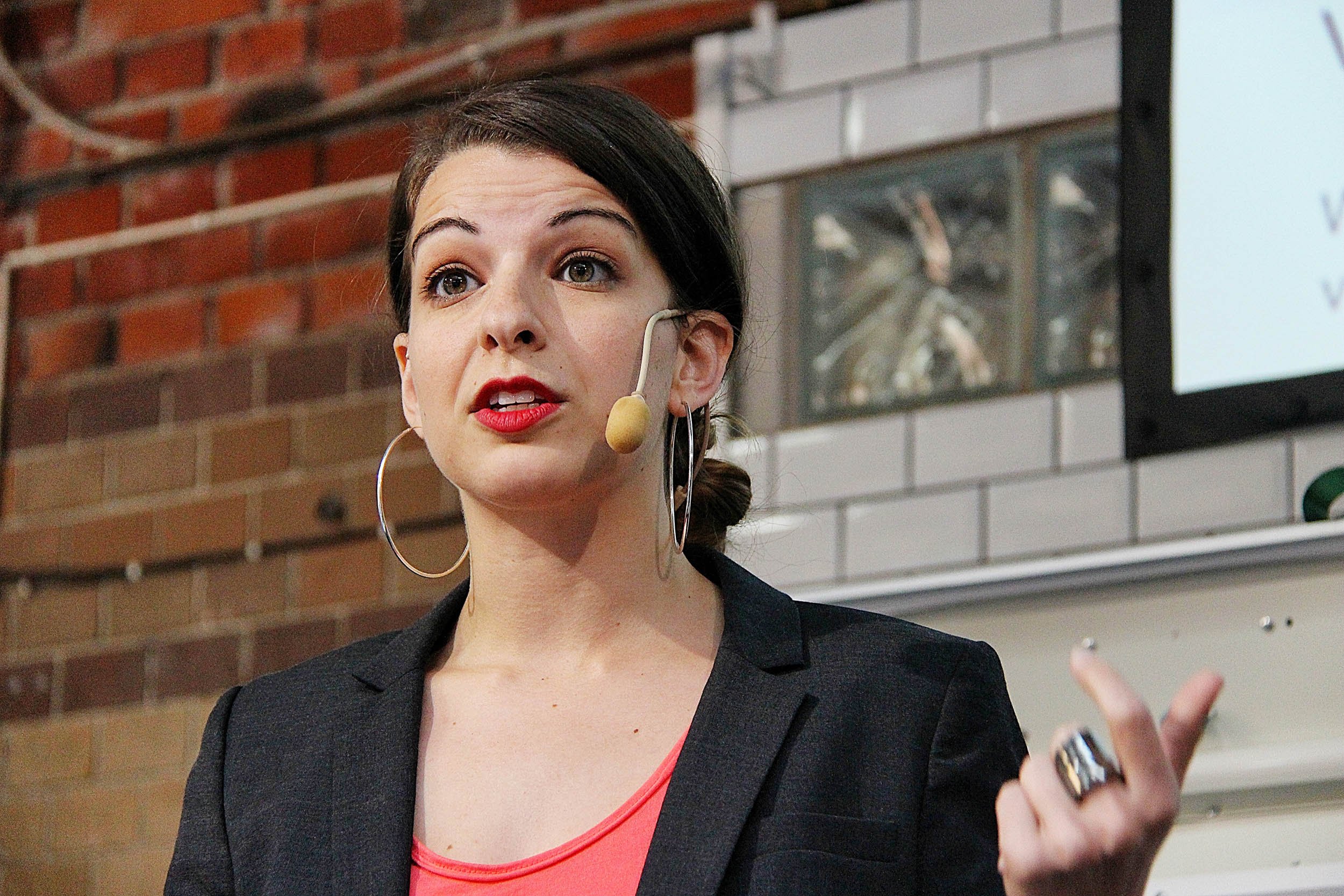 If you haven't heard of #GamerGate, lucky you. If you have, and you have an opinion about it, you probably fall into one of two camps. You're in the camp that thinks it's a Web-based movement of gamers upset about a perceived lack of ethics among video games journalists. Or you're in the camp that thinks it's a Web-based campaign of harassment against women who make, write about and enjoy video games, masquerading as a movement of gamers upset about a perceived lack of ethics among games journalists.
The movement, insofar as a group of people obsessively complaining about something on Twitter deserves to be called a movement, claims that whatever sexism or misogyny exists within its ranks is the fault of outliers. The real GamerGate is about media ethics, they say.
But an analysis by Newsweek found that Twitter users tweeting the hashtag #GamerGate direct negative tweets at critics of the gaming world more than they do at the journalists whose coverage they supposedly want scrutinized.
The claim that GamerGate is not a campaign to harass women—but rather advocacy for better journalism—has had some pull. This claim was used to harass Intel into pulling ads from popular gaming website Gamasutra after journalist Leigh Alexander wrote an essay there critiquing the gaming world. "'Game culture' as we know it is kind of embarrassing—it's not even culture," Alexander wrote in August. "It's just buying things, spackling over memes and in-jokes repeatedly, and getting mad on the Internet."
She urged game developers to pay less attention to the demands of gamers. Instead, gamers pressured advertisers to pull their dollars from the site.
The same tactic was used to pressure Adobe to cancel its sponsorship of Gawker Media. Mercedes-Benz USA also temporarily pulled ads from Gawker Media after a reporter there made mocking tweets about gamers. The move has cost Gawker Media CEO Nick Denton and company "thousands of dollars already, and potentially...thousands more, if not millions," according to Max Read, Gawker's editor-in-chief.
GamerGate is largely playing out on Twitter, and if the movement is about ethics in games journalism, logic says the majority of tweets on the #GamerGate hashtag should be directed at games journalists and their employers and not at game developers.
Developers naturally try to woo the journalists who cover their games, but it's not their job to police journalists for ethics. It's up to journalists, and their bosses, to maintain ethical standards.
So, is GamerGate really about ethics in journalism? Newsweek asked BrandWatch, a social media analytics company, to dig through the more than 2 million tweets about GamerGate since September 1 discover how often Twitter users tweeted at or about the major players in the debate, and whether those tweets were positive, negative or neutral. BrandWatch sampled 25 percent of tweets—what it considers a reflective amount of data—on the hashtag #GamerGate from Sept. 1 to Oct. 23.
In the following graphic, compare how often GamerGaters tweet at Zoe Quinn, a developer, and Nathan Grayson, a Kotaku games journalist. In August, GamerGaters accused Grayson of giving Quinn's game Depression Quest favorable reviews because Grayson and Quinn had been in a relationship. The relationship was fact, those 'favorable reviews' were fiction. Grayson only wrote about Quinn once, for a story on a failed reality show, and that was before they were in a relationship, according to Stephen Totilo, the editor-in-chief of Kotaku and Grayson's boss.

Twitter users have tweeted at Quinn using the #GamerGate hashtag 10,400 times since September 1. Grayson has received 732 tweets with the same hashtag during the same period. If GamerGate is about ethics among journalists, why is the female developer receiving 14 times as many outraged tweets as the male journalist?
Totilo has received 1,708 tweets since September 1—more than Grayson but fewer than Leigh Alexander. Alexander got 13,296 tweets, nearly eight times as many as Totilo. And Alexander's only crime was writing an op-ed critical of so-called gaming culture—GamerGate hasn't even accused her of any malfeasance.
The discrepancies there seem to suggest GamerGaters cares less about ethics and more about harassing women.
GamerGaters do tweet a lot at the official Kotaku account—more than any individual journalist or editor. That account has been pummeled with 23,500 tweets since September 1. But that number pales in comparison to the tweets received by Brianna Wu, another female game developer who has spoken out against GamerGate, and Anita Sarkeesian, who has been a vocal critic of sexism in gaming. Sarkeesian has been bombarded with 35,188 tweets since September 1, while Wu has gotten 38,952 in the same time period. Combined, these two women have gotten more tweets on the #GamerGate hashtag than all the games journalists Newsweek looked at combined. And, again, neither of them has committed any supposed "ethics" violations. They're just women who disagree with #GamerGate.
"I've played games for most of my life and never felt like an outsider until the recent GamerGate issues came up," Mia Consalvo, a researcher in game studies and design at Concordia University, told Newsweek. "It became an 'us' vs. 'them,' where suddenly some people were trying to take games away from" people, she said. "Lots of people play games, including the young, old, men and women, on consoles, computers, tablets and phones. What's sad to see about the current issues is that such experiences are being erased—instead, notions of gameplay are reverting back to old stereotypes about young boys and men who play AAA games for many hours a week. Those people are still a part of the culture, but now only one piece of a larger system of players."
Newsweek also measured the sentiment of GamerGate tweets. The following graph shows whether tweets were positive, negative or neither in terms of sentiment.

Using an algorithm that looks for positive and negative words, BrandWatch found most tweets were neutral in sentiment. "If our algorithm doesn't identify a tweet as positive or negative, it categorizes it as neutral," a Brandwatch representative told Newsweek. "Data scientists refer to these tweets as 'undetermined' because the algorithm did not classify the mention as either negative or positive." Tweets directed at Grayson and Totilo were, on average, more negative than those directed at Quinn, Wu or Sarkeesian. But Quinn, Wu and Sarkeesian were on the receiving end of more negative tweets overall than Grayson, Totilo and Kotaku, which suggests that, contrary to its stated goal, GamerGate spends more time tweeting negatively at game developers than at game journalists—a fact Intel, Mercedes, and Adobe should have researched before they pulled ads from news sites.

Quinn, Sarkeesian and Wu did not respond to request for comment from Newsweek, but all three claim threats related to GamerGate have driven them from their homes—a claim which is reinforced by the fact that the FBI has reached out to the development community to discuss solutions for online harassment.
Update: This article, specifically in the 9th and 17th paragraphs, has been updated to further clarify the sample size Brandwatch used in its data-gathering, as well as to clarify the definition of "neutral" in the context of sentiment analysis.