What Games Do the Royal Family Traditionally Play Together on Christmas Day?
Queen Elizabeth II will have a quiet Christmas this year as she fits in with U.K. coronavirus rules—but royal tradition has plenty of ideas to keep the family entertained.
Decades of royal history have seen the Queen lead children, grandchildren and other relatives in a series of games.
The monarch gets her presents a day early on Christmas Eve and is famous for preferring cheap, funny gifts to anything serious.
However, the royals are also big on games with the most popular being charades, in which participants take it in turns to act out the names of famous books, films and songs.
However, there are other parlor games the royals have been known to play that could liven up a family Christmas with little chance for seeing relatives.
Royal biographer Duncan Larcombe told the Daily Express: "Parlor games, charades, that all comes from Queen Victoria, and they absolutely carry on those traditions and games."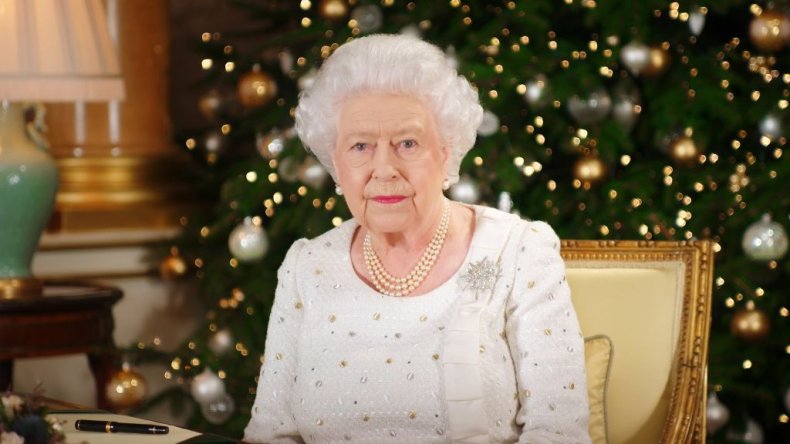 Charades
Charades, the most famous of the parlor games, involves players acting out a pre-chosen film, book, song, play, TV show, or famous phrase picked from a hat.
Players form into two teams, writing down a series of phrases from the different categories, on bits of paper that the other team will have to act out.
Participants take it in turns to pick a piece out of a hat, which they must then act out for the rest of their team to guess.
The player performing cannot talk but can use recognized hand signals to indicate which category, the number of words in the phrase and the number of syllables.
They must then act out either the full phrase, specific words within the phrase, or specific syllables.
For example, a contestant challenged to perform The Crown, might mime putting a crown on their head and waving in the style made famous by the Queen.
A player who drew The King's Speech might choose to act out "king" and "speech" with separate mimes.
The Name Game
The Daily Mail reports Queen Elizabeth II is particularly fond of a tradition known to the royals simply as "The Game" and more widely as "The Name Game."
Players must write the names of famous people on Post-It notes before each player picks one out of a hat and sticks it to their forehead without looking.
Participants must then try to guess who is on their Post-It by asking yes or no questions to the other players.
The Daily Mail reports during one round the player who picked out Spice Girl Geri Halliwell was the only one to do badly.
Prince Andrew apparently recognized the handwriting on the note as belonging to the Queen herself, who the newspaper reported said: "Well, Geri Halliwell's a famous person, isn't she?"
The Crown's "Ibble Dibble"
There is also potential inspiration in fiction as The Crown shows the royals playing drinking game Ibble Dibble.
While there is no evidence the real-life royal family played the game themselves, it is real and could still liven up a family Christmas stuck indoors.
In the Season Four of the Netflix series, Margaret Thatcher is required to play but appears to stick out like a sore thumb.
Players are each assigned a number, starting with "One Ibble Dibble," and must take turns to "call" the other players, getting a black mark, known as a "dibble ibble," on their faces with a burnt wine bottle cork if they make a mistake.
When calling a player, participants must correctly name themselves, how many "ibble dibbles" they have, their friend's "ibble dibble" name and how many "dibble ibbles" their friend has, without pausing.
This might take the form: "Number one ibble dibble, with no dibble ibbles, calling number three ibble dibble, with two dibble ibbles."
Each mistake not only earns a new dibble ibble, but also requires the player to down their drink.
Accents
Elizabeth is said to be keen on accents and can speak convincingly as though she was from Liverpool, birthplace of the Beatles.
Larcombe said: "We know the Queen's great party trick is to mimic accents. The Queen might be a Scouser [person from Liverpool] for the day."
The Queen is thought to have picked up the ability from her dresser Angela Kelly, who is from the northern English city.
In 2007, Kelly told the Daily Telegraph: "We have a lot of fun together. The Queen has a wicked sense of humour and is a great mimic.
"She can do all accents—including mine."