GameStop Asks Stores to Enter TikTok Dance Competition for Black Friday Hours
Black Friday is always a busy time for retailers and its employees, and labor hours are hard to come by, but GameStop is looking to combat the rush in a head-tilting way.
The electronics retailer is inviting employees to submit TikTok dance videos in a brand new contest that will reward them with a variety of prizes including work hours on Black Friday.
On the GameStop company site, which has seemingly been deleted, the retailer asked for employees to be "creative" in this latest contest.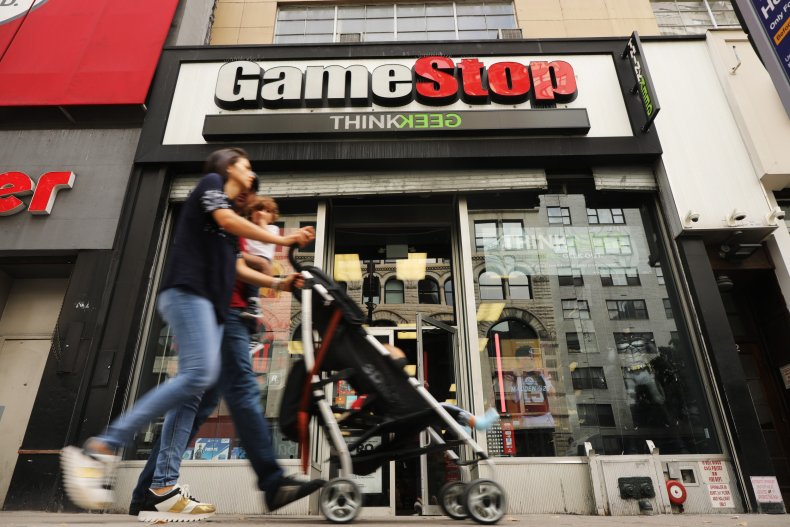 "Be creative, rope in your team, and have fun with it! Don't worry, you can't look as bad as the event team does!" read the message for one of GameStop's latest employee contests.
The Incisiv TikTok Dance Challenge asks employees to join in the #redwinechallenge by submitting their own video to marketing firm Incisiv. For those unaware, the #redwinechallenge is a dance routine that's set to UB40's "Red Red Wine."
The winning store will win an Echo 8, Echo Auto, $100 Visa gift card, and "10 additional labor hours" to use during Black Friday week.
GameStop has not responded to Newsweek's request for comment.
Tuesday, a supposed GameStop employee posted about the contest on the GameStop subreddit. User ImThatGuy5674 posted under the headline "winning contest to win hours..."
"You read that title right, you don't earn hours anymore for being a top performer or anything you have to win contests to win hours. But what kind of contest you might ask? A Tik Tok dance contest. It's not like some of us have holiday help to hire and train in 3 weeks and prefer to not be on tik tok," wrote ImThatGuy5674.
The user then followed-up by saying the official Facebook page took down the contest post because they were receiving negative feedback.
With two brand new video game consoles--the Xbox Series X and PS5--releasing this month, Black Friday may be especially busy this year for GameSpot and its employees. Instead of allocating more hours to stores for that time of year, corporate is asking managers to dance for the extra help.
"Hours have always been a sensitive subject for the managers," one former GameStop employee told Kotaku on Wednesday. "They're typically running their stores off strict hour allotments which causes the managers to overwork themselves or run their stores with limited help."
This isn't the first time GameStop made the news. Earlier this year, the retailer claimed to be an "essential business" to keep its store fronts open during the COVID-19 pandemic.
In a September earnings call, GameStop CFO Jim Bell announced the closure of 100 more stores through the end of the year, bringing its total number of 2020 closings to 400-450 globally.