Wondering what to get for the gamers on your holiday gift list? Here are 14 of the hottest titles of 2019 for PlayStation 4, Xbox One, Nintendo Switch and PC users. (Only one is playable on Mac.) Retail prices for all of these games will fluctuate over the holiday season, but most will have a list price in the neighborhood of $60.
Kingdom Hearts III [Square Enix, Ages 10+, PS4 and Xbox]:Kingdom Hearts III is one of the top-selling games of 2019 and with good reason. Just like the many previous titles in this long-running series, it combines the worlds of Disney and Final Fantasy in a sprawling RPG that's great for teens and the young at heart.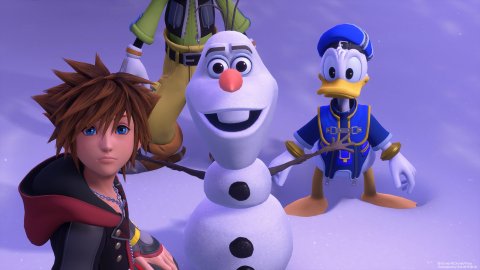 Resident Evil 2 [Capcom, Ages 18+, PS4, Xbox and PC]: Resident Evil 2 first made its debut on the original PlayStation in 1998, but this fully reimagined version is the best incarnation yet. Some spooky story threads remain the same, but the whole experience has been updated with gorgeous graphics and modern mechanics. For the horror fan on your list, this is the one.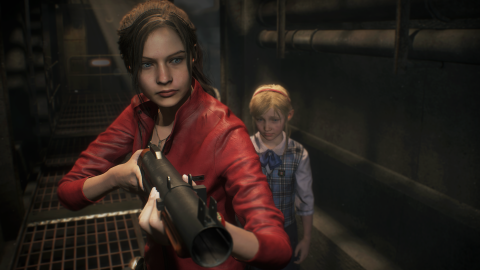 Tom Clancy's The Division 2 [Ubisoft, Ages 18+, Xbox One, PS4 and PC]: This game is a solid choice for diehard military multiplayer fas. As an epidemic continues to ravage Washington D.C., Division agents must keep the peace amongst warring factions trying to take over. The new game features a fresh campaign, player vs. player modes and a robust offering of free and paid expansions. The Division 2 is a fun shooter with lots of content still set to arrive in 2020.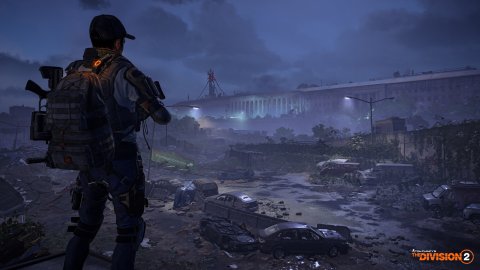 Sekiro: Shadows Die Twice [From Software, Ages 18+, PS4, Xbox and PC]: From the hack-and-slash experts at From Software, this action-RPG features a redemption story set in 16th century Japan. Players who can handle the game's insane level of difficulty will be rewarded with precise combat and collection of cool prosthetic weapons.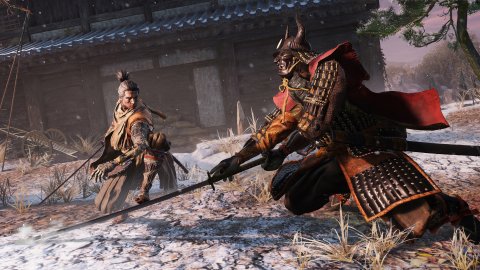 Super Mario Maker 2 [Nintendo, All Ages, Nintendo Switch]: Everyone knows the basics of Super Mario, but Super Mario Maker 2 takes those fundamentals to new heights by letting you create and play Mario courses made by a passionate online community. This game has a single-player mode as well, but it's best experienced with a Nintendo Online subscription.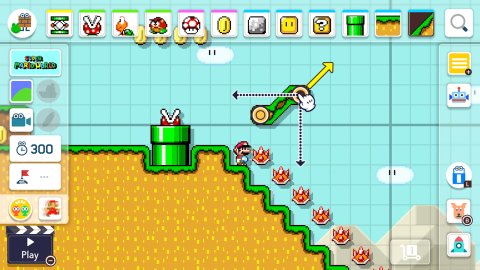 NBA 2K20 [Visual Concepts, All Ages, Xbox, PS4, Switch and PC]: NBA 2K has been the best basketball game on any system, and that's true of this year's entry. The latest offering features an expanded Career mode, improved mechanics and a sweet soundtrack.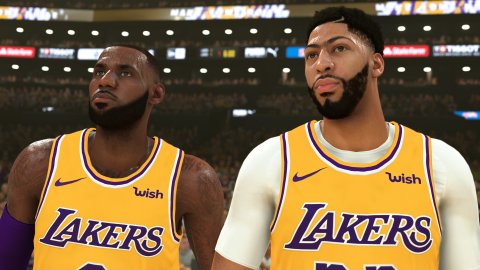 Call of Duty: Modern Warfare [Activision, Ages 18+, PS4, Xbox and PC]: This year's Call of Duty reimagines the Modern Warfare sub-franchise with a fresh campaign, excellent co-op and, of course, first-class multiplayer action. Take on scripted missions with Captain Price or get in on a massive 64-player Ground War with a few of your closest friends. Both returning and new Call of Duty fans will find a reason to love this shooter.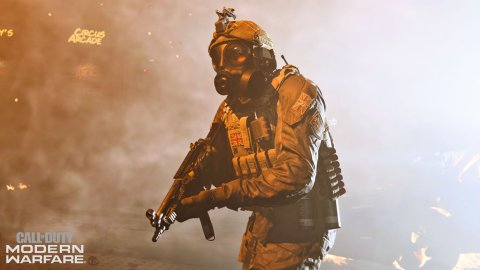 Borderlands 3 [Gearbox Software, Ages 18+, Xbox, PS4, PC and Mac]: For those who don't like the gritty, military world of Call of Duty, Borderlands 3 is a wilder alternative. It's got strong shooting mechanics, vast intergalactic worlds to explore and a literally limitless amount of guns and loot to collect. This series is known for its garish presentation and quirky sense of humor, making it perfect for fans of inappropriate jokes.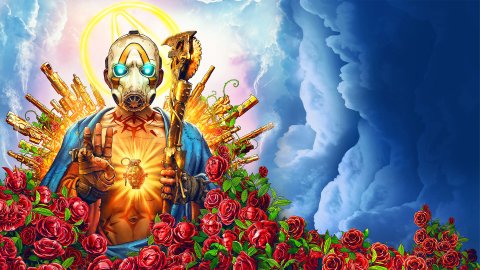 The Outer Worlds [Obsidian Entertainment, Ages 18+, Xbox, PS4 and PC]: From the makers of Fallout: New Vegas, this is a thoughtful and well-crafted RPG similar to its Fallout predecessors. In a futuristic world controlled by a megacorporation, will you resist or side with the powers that be? The choice is yours in this topical and comical story-based experience.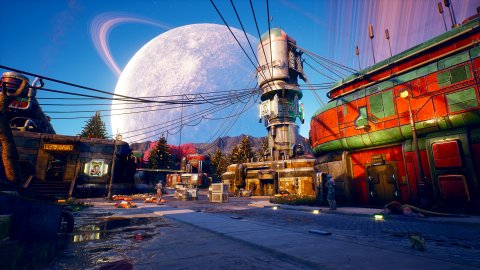 Death Stranding [Kojima Productions, Ages 18+, PS4]: One of the most talked-about games of 2019. Players take control of Sam Porter, played by The Walking Dead's Norman Reedus, as he seeks to reconnect a fractured United States by delivering packages. Part of the charm of this very weird game is that you'll spend most of your time traveling from point A to B, while tripping over deliberately cumbersome controls.
Pokémon Sword/Shield [Nintendo, All Ages, Nintendo Switch]: Two games for the Pokémon fan in your life. These are the latest RPGs in the long-running series and have dozens of new monsters to battle and collect. They are playable, via Nintendo Switch, both on your TV and on the go.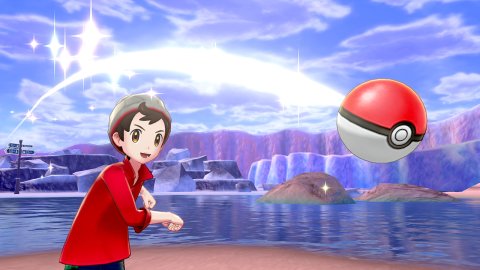 Luigi's Mansion 3 [Nintendo, All Ages, Nintendo Switch]: In this delightfully spooky game, players take control of Mario's iconic brother as he tries to find his friends in the haunted and labyrinthine Hotel Last Resort. Channel your inner Ghostbuster and capture ghosts on each of the hotel's differently themed floors. This game also has a new multiplayer mode, making it great for family play.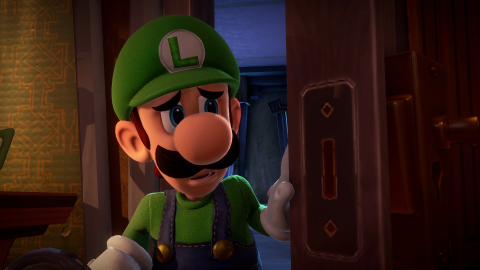 Star Wars Jedi: Fallen Order [Respawn Entertainment, Ages 13+, Xbox, PS4 and PC]: With the next Star Wars movie, Rise of Skywalker, set to come out at Christmastime, this new game is a great way to keep your Jedi powers sharp. Fight as Cal Kestis, an estranged Jedi secretly using his teachings after Order 66 wipes out many of his mentors.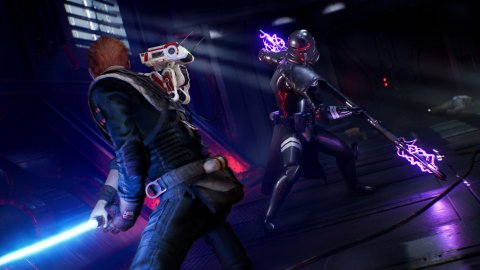 PlayStation Network, Xbox Live, Nintendo eShop & Steam Gift Cards: If none of these games sound appealing to your loved ones, you can always buy a gift card for their favorite platform. A brand-new game generally costs $60, so it may help to start there. However, there are also plenty of smaller denominations for those on a budget.