Gang Accused of Setting Up Fake Charity, Recruiting Children to Sell Food to Fundraise
A gang was accused of setting up a fake charity and recruiting children to fell food door-to-door in order to fundraise, the Associated Press reported.
The office of Georgia Attorney General Chris Carr released a statement accounting for the 14 indicted on 15 charges of Human Trafficking, Racketeering, Criminal Street Gang Activity, Charity Fraud, and Money Laundering.
"We will charge gang members who try to exploit our children in order to further their criminal enterprise," Carr said. "We will not tolerate it, and we look forward to presenting our case in court."
The Georgia Bureau of Investigation was the lead investigator on this case. The Georgia Secretary of State's Office made the initial referral through the Charities Division and assisted in the investigation.
"Top priorities for the GBI are to conduct criminal street gang, human trafficking, and crimes against children investigations. This case is an example of our commitment to working with the Georgia Attorney General's Office to conduct cases that lead to successful prosecutions," said Georgia Bureau of Investigation Director Vic Reynolds.
The fake charity had been operating under the guise of Georgia Peach Youth Club of America Inc. for nearly four years, according to investigators. They said the group operated in several Georgia counties from October 2017 until May 2021, WSB-TV Atlanta reported.
According to The Atlanta Journal-Constitution, the indictment said adults involved in the fake charity recruited children from "economically disadvantaged areas of Atlanta" using a variety of different methods. The organization had advertised that kids would get rewards and prizes if they sold a certain amount of candy or other food items.
For more reporting from the Associated Press, see below: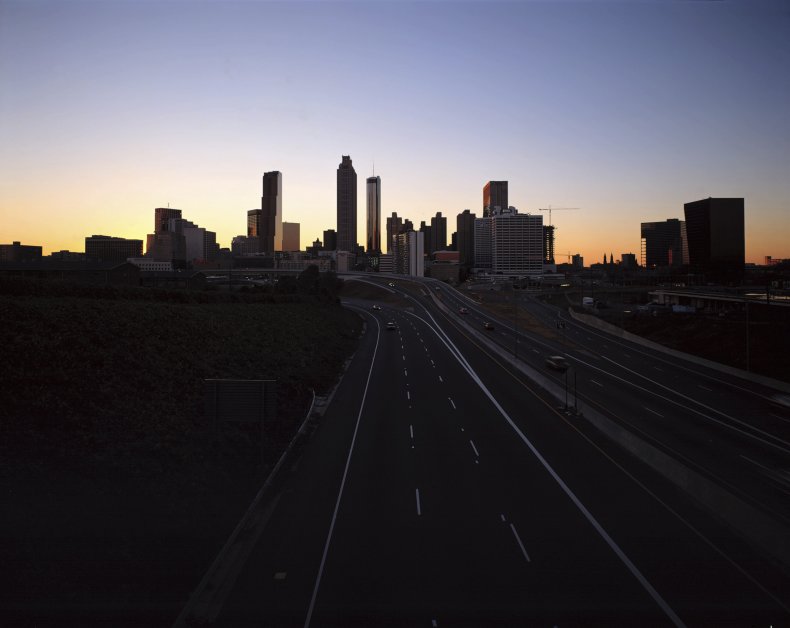 Carr, a Republican, said the indictment names 14 people on charges including human trafficking, racketeering, criminal street gang activity, charity fraud, and money laundering. His statement Tuesday said money raised through the charity funded operations of the Nine Trey Bloods, a subset of the Los Angeles-based United Blood Nation.
The indictment, returned by a grand jury in Cherokee County, a suburban area northwest of Atlanta where prosecutors say the children were taken to knock on doors, makes no mention of how much money the children allegedly raised through the candy sales.
The Georgia Peach Youth Club describes itself on Facebook as a work and recreational program for teens against gun violence and drugs. A phone number listed for the program was not working Wednesday, and the group did not immediately respond to an email seeking comment.
The Nine Trey Bloods initially formed in New York City's Riker's Island jail in the early 1970s, according to the FBI.