Gang Boss Who Kidnapped Nurses to Vaccinate the Poor Hailed as Modern-Day Robin Hood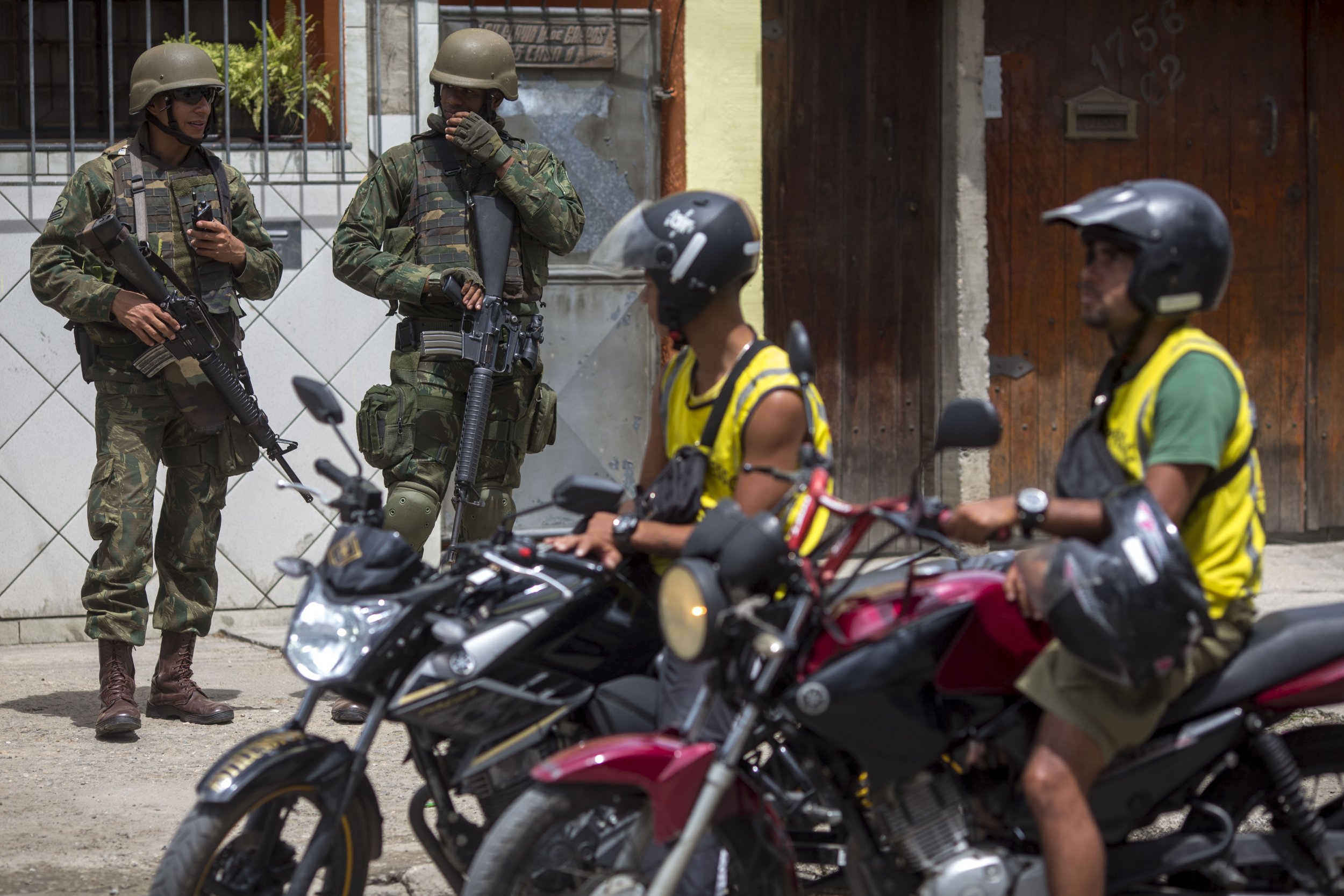 A Brazilian drug trafficker has been praised on social media as a modern-day Robin Hood after he kidnapped two nurses, stole vaccines and syringes and ordered the medical staff to inoculate residents in one of the poorest areas in the country's southeast.
Thomaz Viera Gomez has made headlines in the local press for acts of charity over the past year even as authorities have issued successive warrants for his arrest. His most recent gesture of generosity, to combat yellow fever, which has swept poverty-stricken areas of Brazil, has seen him lauded primarily as a hero rather than a villain.
Related: People are beating monkeys to death in Brazil amid panic over yellow fever
The drug gang leader, known on the street as 2N, held hostage two nurses from a vaccination center before transporting them and their equipment to one of the poorest favelas in Rio de Janeiro.
The Latin American television station Telesur reported that Gomez's gang oversaw the nurses as they administered vaccinations over a two-hour period in the Salgueiro favela. Once they had finished administering the injections they were returned to their workplace.
In a report on the incident, the health workers said their kidnappers had treated them well and without any aggression. They said they had complied with the hostage takers because many Salgueiro residents hadn't been given access to immunization centers.
Despite the illegality of Gomez and his gang's actions, officials have praised the hostage taking. Carlos Minc, a state deputy and a former minister of the environment, wrote on Twitter that the immunizations had been done as an act of "public service."
At the same time Rio's municipal health body has said it will open an investigation into the incident.
In March last year, local press reported Gomez had inadvertently caused a riot in Salgueiro after throwing bundles of cash to local residents.
At the same time, law enforcement increased the reward for information leading to Gomez's arrest to the equivalent of $3,000. He is estimated to have roughly 100 men at his disposal, according to the local press. He rose to power following the arrest of trafficker Marcelo da Silva Leitão, in June of 2016. Gomez reportedly received orders from Antônio Hilário Ferreira, who is in federal prison.