Gang of Men With Machetes Chase Teen Boy Through Park in Terrifying Video
Dozens of people celebrating the start of summer with an outing in Central London's Hyde Park were forced to bear witness to a terrifying attack that prompted the city's mayor, Sadiq Khan, to address the incident. Khan's administration has repeatedly come under fire for its perceived failure to address the local knife crime epidemic, according to The Washington Post.
"The scenes of violence at Hyde Park last night were absolutely appalling," Khan said, according to the BBC. "The police have my full support in apprehending those behind this cowardly attack which has left one teenager in hospital."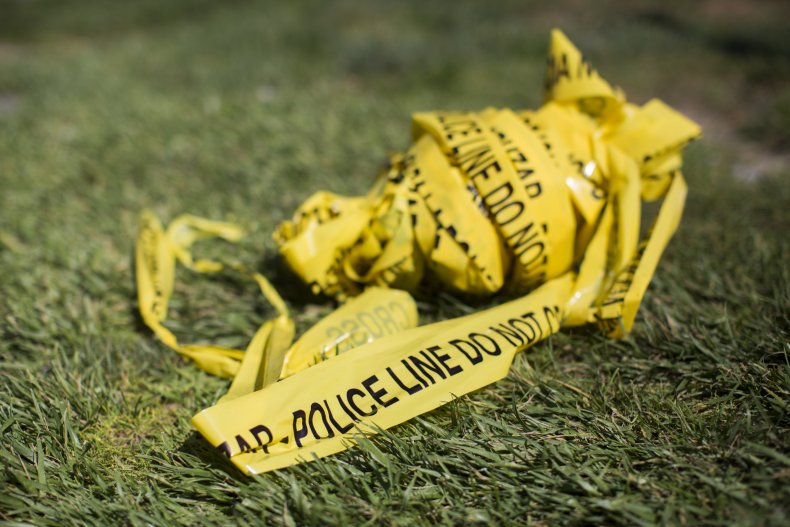 Around 9 p.m. on Tuesday, the calm of the park was shattered by an altercation between a teenager and several masked young men wielding what the Post described as objects that appeared to be "machetes and foot-long knives." In a video of the attack, the men can be seen pursuing the teenager throughout the park as bystanders scream and scatter.
Eventually, they chased him down and began punching him in the chest, and kicking him in the head, according to the Post. Based on comments made by bystanders, it appears that they stabbed him as well.
"He got stabbed! There's a knife, there's a knife! Oh my God, oh, s***, oh God," a woman can be heard saying in another video of the attack, according to The Evening Standard.
"He bored him! Oh s*** he bored him!" a man exclaims. Bored is local slang for "stabbed."
The attack lasted less than 20 seconds and left the teenager lying motionless in the grass, according to the Standard. He was hospitalized for his injuries, but they were not deemed life-threatening and he is expected to survive, according to the Metropolitan police. While a spokesperson for the department told the Standard that they are in the process of conducting an investigation, they have not yet made any arrests in the case. Now, backed by Khan, they are appealing to witnesses for help.
"There were lots of people in the park yesterday evening who saw the awful attack unfold," Khan said. "There is no honor in staying silent."
Footage shared by the BBC depicts the immediate aftermath of the attack. In the footage, multiple police cars and at least one ambulance can be seen parked on the lawn, their lights flashing, as bystanders mill around. Officers remained in the area as of 17 hours ago, according to a tweet by the Westminster police department.
The BBC stated the victim was 17.