Alleged Gang Rape of Teen Shocks, Angers Brazilians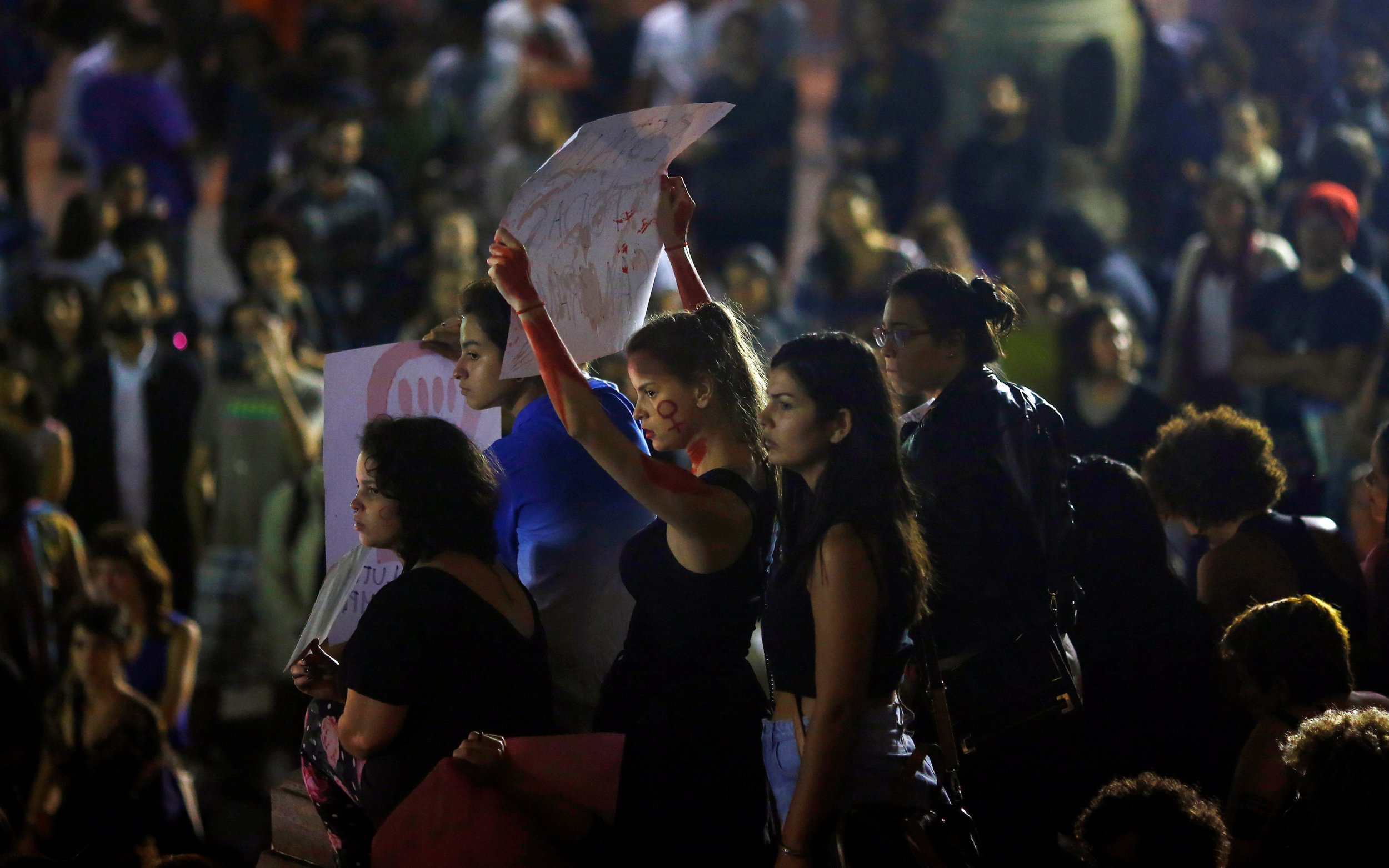 Rio de Janeiro police are investigating allegations that more than 30 men and boys raped a 16-year-old girl, officials said on Friday, as outrage spread in the host city for the Olympics and reverberated across the country.
The reported assault was discovered after one of the suspects posted to Twitter a video of the nude, semi-conscious youth, with a few men brazenly insulting the girl, showing their faces, and one man heard saying, "more than 30 impregnated her!" The Twitter account where the video was posted has since been suspended.
Related: Rio Police Search for Suspects in Gang Rape That Outraged Brazil
Police said the girl told them more than 30 men had assaulted her, but they could not yet confirm how many took part in the alleged rape, as they are still investigating.
"There are all the indications that this rape did in fact happen, but we still have to investigate further before we can absolutely confirm it," said Fernando Veloso, head of Rio's civil police department, at a press conference on Friday.
Veloso said police have identified four suspects so far in the assault that apparently took place last Saturday in a western Rio favela—but have yet to make any arrests, saying further investigation is required.
Hashtags on Twitter such as #EstuproNaoÉCulpaDaVitima—Portuguese for "rape is not the victim's fault"—blasting the reported crime were among the top global trends.
Many Facebook users in Brazil, including suspended President Dilma Rousseff, the nation's first woman leader, changed their profile photos to the Venus female gender symbol with words calling for an end to a "culture of rape."
Brazil's interim President Michel Temer wrote on his Twitter account that he "vehemently repudiates" the alleged rape, and added that "it is absurd that in the 21st century we have to live with barbaric crimes like this."
Temer appointed a new government this month when Rousseff was suspended to face trial in the Senate for allegedly breaking budget rules. He came under intense criticism for excluding women and black Brazilians from his cabinet—something not seen in decades.
Temer said his justice minister would meet on Tuesday with the public security chiefs who oversee policing in Brazilian states to discuss how better to combat violence against women.
The interim president also said he would form a special department within the federal police focused on crimes against women, which would help to coordinate action and share information among the individual state security departments.
When Temer served as head of public safety for Sao Paulo state the early 1990s, he created the first police division in Brazil devoted to combating crimes against women, an idea that has since spread throughout the country.
Residents shocked
The cruelty of the alleged assault is the latest bleak chapter for Brazil and Rio.
The Olympic Games in August were meant to showcase a nation that had become a global power. Instead, they will take place as Rousseff faces an impeachment trial, the economy suffers its worst recession since the 1930s, an outbreak of the Zika virus prompts health concerns and a massive corruption scandal at state-run oil company Petrobras infuriates Brazilians.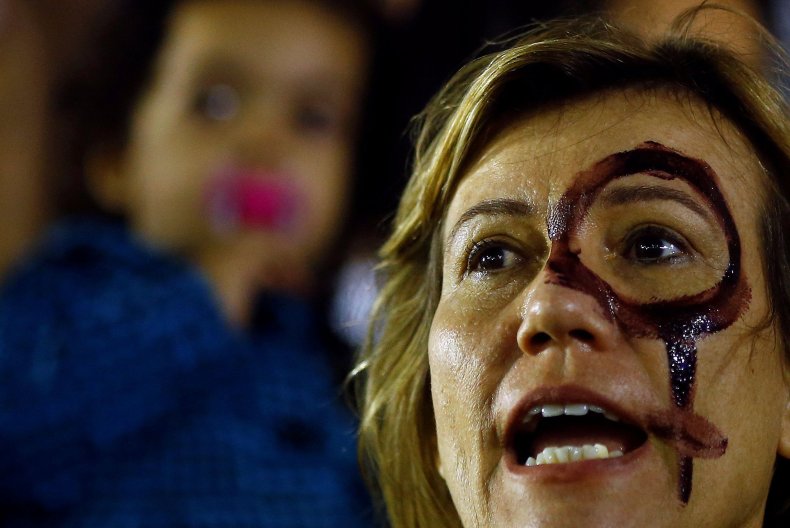 In Rio, a city that has long dealt with serious violence often involving minors, the brutal nature of the allegations shook citizens.
Marta and Leticia Festes, a mother and daughter heading to work and university in the Rio neighborhood of Copacabana, criticized a culture of sexism in Brazil. They said the slow and disorderly justice system lacked teeth and allowed for impunity.
"Some men think that they can get away with these things, especially in poor neighborhoods where the police are never around," said Marta, 43, who works as a maid.
Her 20-year-old daughter, in her third year of studying computer science, said stricter and swifter justice was needed.
"Those guys, if they even catch them, might serve a little jail time and then they'll all be free again," she said. "But the victim's life has been ruined."