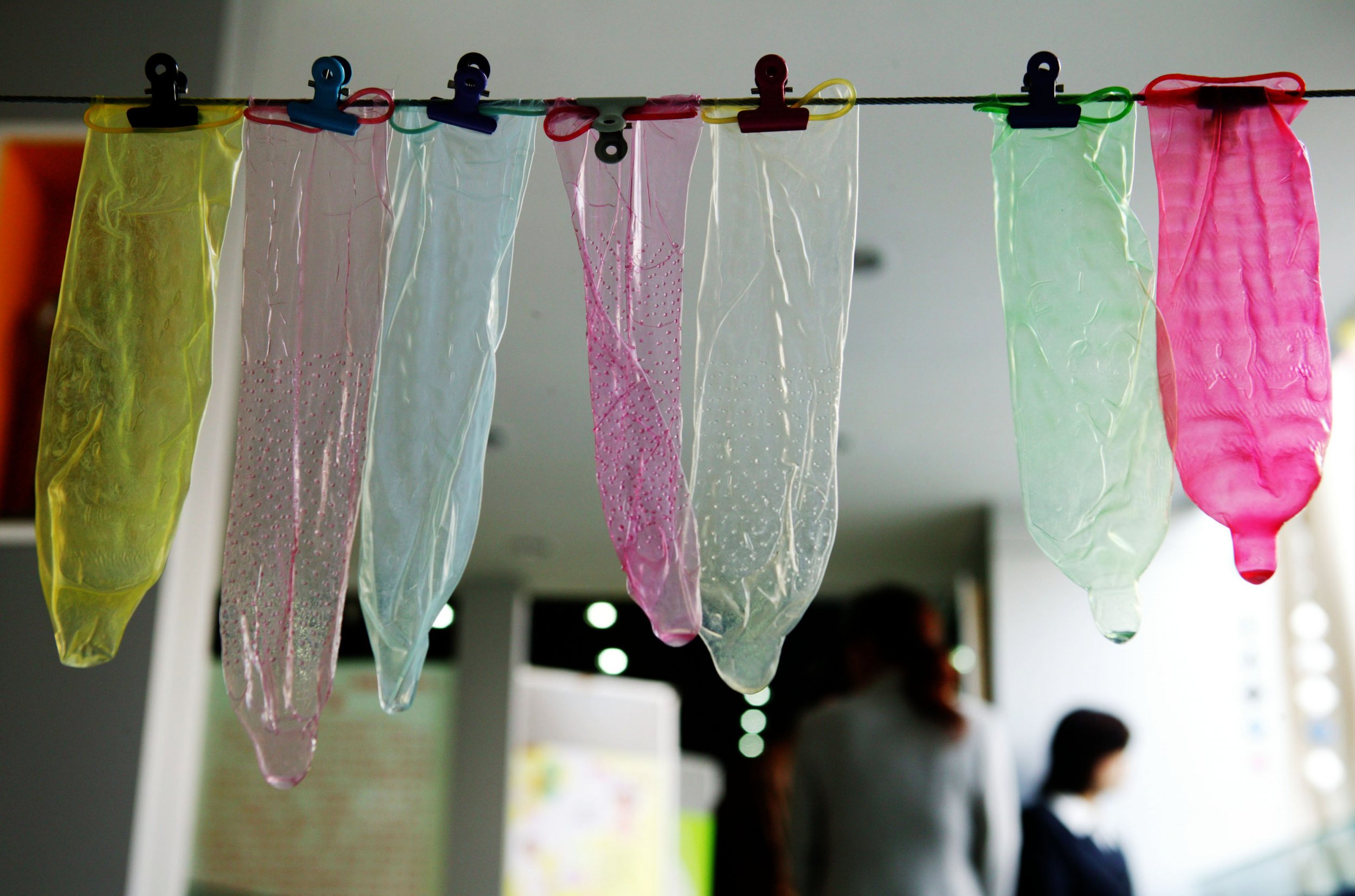 Chinese police curbed an illegal operation that manufactured and sold counterfeit condoms in hotels, supermarkets and vending machines.
The scam led to the detention of 17 people who produced the fake and "recycled" contraceptives primarily in the Henan and Hubei provinces before they were packaged in Zhejiang, and then distributed throughout central and eastern China. More than 50,000 boxes (worth about $7 million) of the illegally and improperly produced condoms were confiscated by authorities, who said the gang's scam posed a public health risk.
"We saw the condoms they were making," Zheng Xidan, from Cangnan police said, according to South China Morning Post. "They blended the condoms with silicone oil in a bucket. It was totally below official manufacturing standards."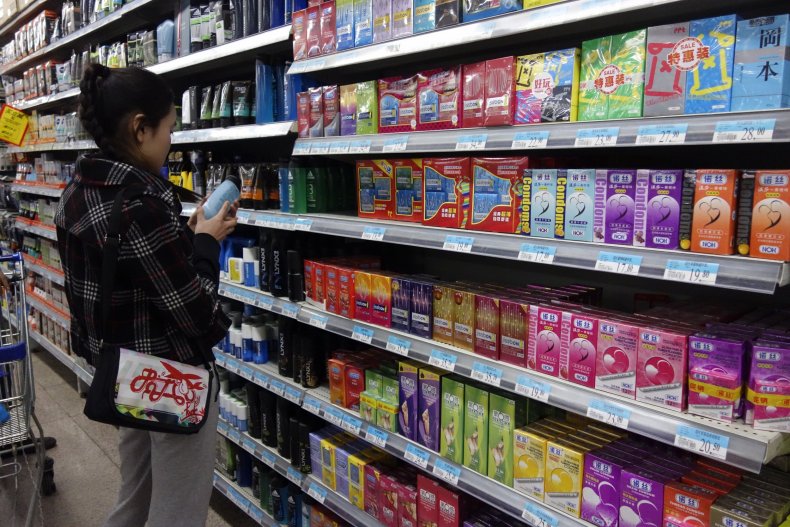 Chen He, a product manager at condom maker Daxiang, told the Hong Kong-based newspaper that "some of those cheap condoms are even recycled from used ones," explaining that proper condom manufacturing should involve "sterilization and electronic tests for holes and thin spots."
"In those illegal workshops, which are often very dirty, it's unlikely they have the right methods to control the bacteria and fungi level or test for holes," the product manager said. "The machines are quite expensive and I don't think they would bother to buy them."
Packaged as Durex and Okamoto (a Japanese condom manufacturer), as well as Chinese brands Jissbon and SixSex, unsuspecting purchasers would be easily duped by the fake branding. According to Singapore's Today Online, condoms are one of the most widely falsified products throughout China, along with various fashion items. The detained suspects now face charges of making and selling counterfeit products as police continue to investigate.
Earlier this year in February, police in China also discovered and seized 2 million fake Durex and Okamoto condoms that were improperly made in unsanitary conditions. Since 2014, more than 10 similar cases have been heard in Henan courts alone, according to the South China Morning Post. Previous guilty verdicts in those cases have seen offenders face up to four years in prison.
After a 2015 raid on an illegal condom factory in Henan, some 3 million similarly "toxic" contraceptives were seized by police.
"We found a small production line which produced bad-quality condoms. The lubricating oil made us vomit," Zhang Wenliang, from Shanghai's Yangpu district Public Security Bureau, reportedly said at the time.
"We sent the seized condoms to the quality authorities and tests showed they contained heavy metals. They are very dangerous to humans," the officer added.