MS-13, the Gang Trump Said He Would Decimate, Is One of Texas's Most Powerful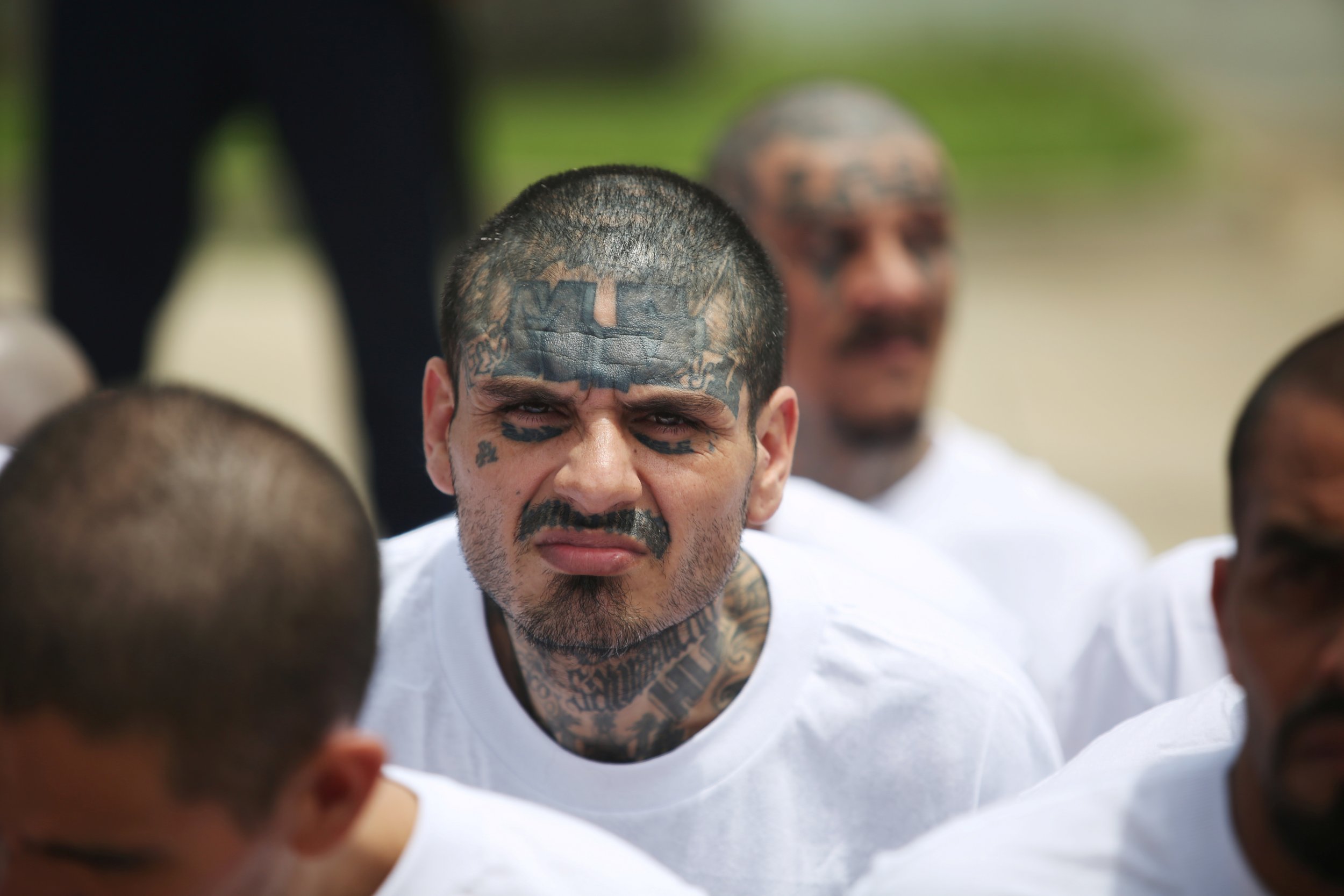 Just a few days before President Trump on Friday promised to decimate MS-13, the state of Texas released a threat assessment that said MS-13 is among a handful of the most dangerous of 20 criminal gangs, with as many as 100,000 members that operate across the state.
MS-13 and three other Hispanic gangs were categorized as the biggest threat to public safety based on their relationships with Mexican cartels and their high levels of violence and transnational crime, according to the Texas Department of Public Safety assessment, which was released Tuesday. There are about 500 members of MS-13 in Texas, the DPS estimates, operating in a regional cell model. That means the gang is composed of several cells in the state that are all part of MS-13 but generally act independently, with little control or command between cells.
"MS-13 is now arguably the most recognized transnational street gang in the world, with ongoing command, control, and coordination between gang leaders and cliques in several different countries," the assessment reads, adding that the gang first formed in Los Angeles in the 1980s as a way for immigrants from El Salvador to protect themselves from other street gangs. "While the increase in the presence of the MS-13 grows, it appears that Texas is continually used as a transitional zone, as gang members are traveling onward to the U.S. East Coast."
Trump focused on MS-13 when he spoke Friday afternoon in front of law enforcement officers on Long Island, where police say the gang is responsible for 17 murders over the past 18 months. "We're going to destroy the vile criminal cartel, MS-13," the president said. "MS-13 is particularly violent. They don't like shooting people because it's too quick, it's too fast.... They like to knife them and cut them and let them die slowly because that way it's more painful, and they enjoy watching that much more. These are animals."
Members of MS-13 are the most common gang members found illegally crossing the U.S.-Mexico border in the Rio Grande Valley, the report states, with the biggest concentration of members in Houston. MS-13 members also work with Mexican cartels to move drugs throughout Texas, smuggle undocumented immigrants across the border and smuggle weapons back into Mexico.
"Cartels sometimes reach out to gang members to commit violent crimes on both sides of the border. The relationships between certain gangs and cartels fluctuate based on cartel structures and cell alignments, gang alignment with specific cartels, threats or coercion, and familial ties," the report states. "As long as illicit cross-border crimes are profitable, the relationship between cartels and gangs will continue."