Gangs in America: Rival Crews Arrested After Posting About Shootings and Drugs on Facebook and YouTube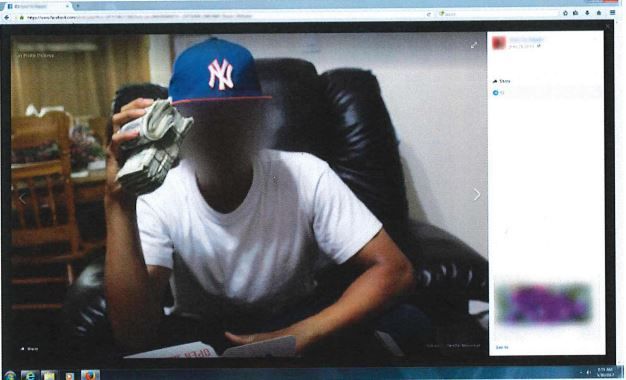 The photo shows a man leaning forward in a black armchair, a Yankees cap on his head and wads of cash in his hand that were so thick his fingers splayed out to contain the paper. The man was a member of Downtown, a gang in Poughkeepsie, New York, federal prosecutors said Thursday, and the money was from selling drugs.
Federal prosecutors have indicted 31 members of two rival gangs, the contrarily named Uptown and Downtown, which have had a long-standing and deadly feud in the streets of this Hudson Valley city, located 75 miles north of New York City. And while each gang was sophisticated enough to hold meetings and maintain control over defined territory and certain housing projects in the city, the members carelessly made themselves vulnerable to prosecution by posting about their crimes online, prosecutors said.
"Members and associates promoted the enterprise on social media websites such as Facebook and YouTube," according to the indictment. "Downtown members posted written posts, videos and photographs during which they, among other things, referenced various subgroup names, shootings, firearms and drug dealing," the indictment says about 19 Downtown members.
And the Uptown indictment uses the same language, while showing a photograph of what appears to be a Facebook posting showing a hand holding a wide fan of $20 and $100 bills.
Social media also played a role in one of the two murders that Uptown members allegedly carried out. After members of Downtown posted challenges to Uptown on Facebook last year, prosecutors said, three Uptown members brought two of their gang's shared guns to a barbecue and opened fire at the Downtown members there. However, they missed and instead hit and killed teenager Caval Haylett, an innocent bystander and honor roll student who was not a member of any gang.
Local police and federal investigators have kept tabs on the social media accounts of suspected gang members for years. A massive operation that resulted in the arrest of 103 alleged gang members in New York City in 2014—authorities called it the largest in city history—happened in part because the young gang members recorded many of their crimes in Facebook messages.
Both of the Poughkeepsie gangs used various names for themselves and their members, according to the indictments. Uptown members sometimes called their gang "Mob Stars" and "Boogotti Boys," while Downtown members called themselves "Most Hated" and "420 Boys." Individual members went by nicknames like "Top Gun," "Fonzi" and "Uber Jack."