Gangs Unite to Kill Cops, Baltimore Police Department Warns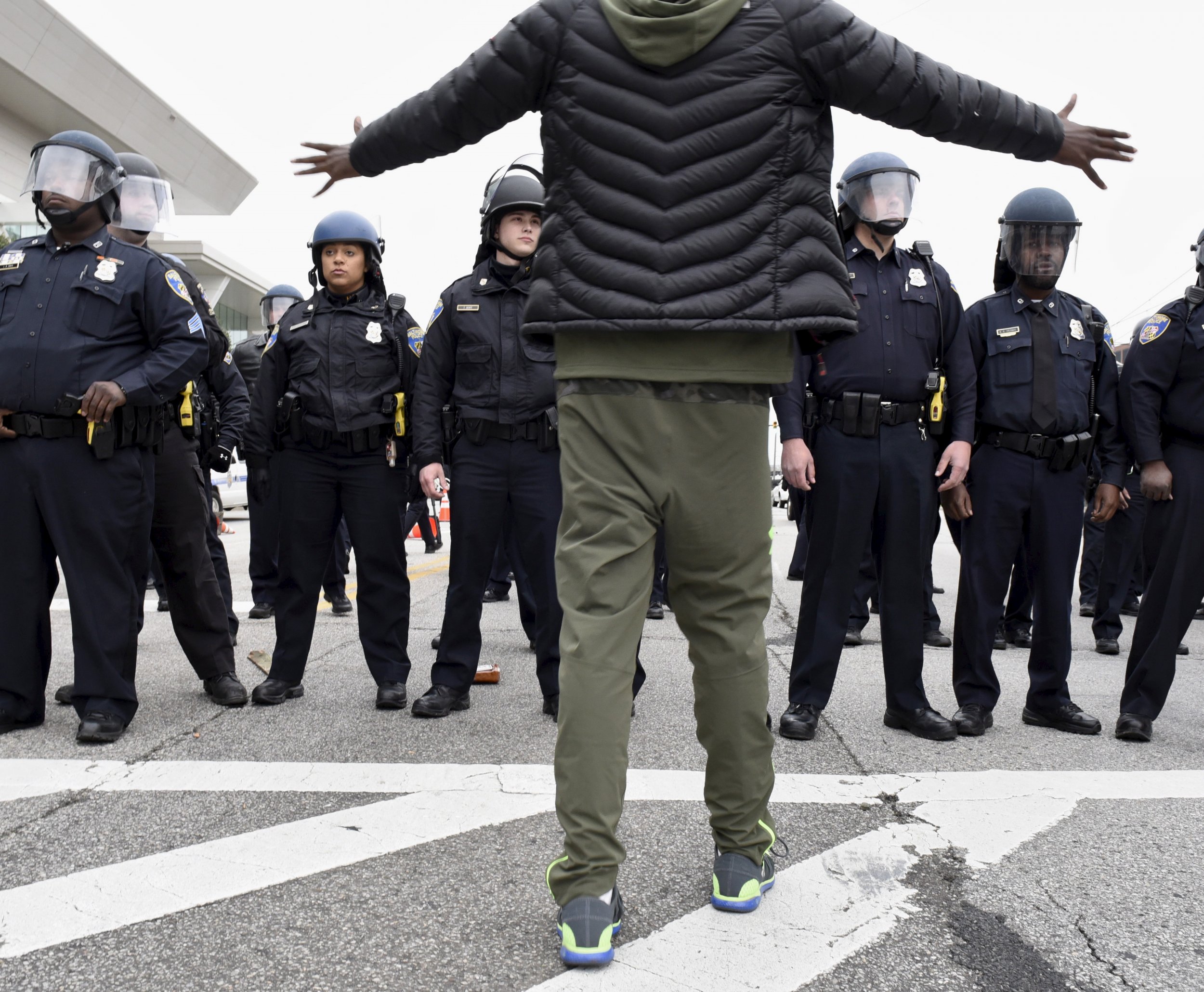 On Monday, the Baltimore Police Department announced there was a "credible threat" against law enforcement officers from three gangs: the Black Guerilla Family, the Bloods and the Crips. Authorities received information that the gangs "entered into a partnership to 'take-out law enforcement officers."
This comes after a weekend of protests in Baltimore over the death of Freddie Gray, a 25-year-old black man who sustained a neck injury, leading to his death, during an arrest. Similar protests have been ongoing since August 2014, when Michael Brown was killed in Ferguson, Missouri and Eric Garner died of injuries sustained during an arrest for selling loose cigarettes in Staten Island. Neither of the officers involved in those deaths were indicted.
The full statement from the Baltimore Police Department here: