Gap Clothing Just Published an Ad About Closing America's Political Divide and People Aren't Happy
Twitter users don't love the timing of a new Gap clothing advertisement that apparently asks to reunite America, despite politics. As the extension of Election Day unfolds and tension is high around the country, the clothing store uploaded a video of a two-toned jacket, one side red and one side blue.
"The one thing we know, is that together, we can move forward," the ad caption read. Right before Newsweek published this article, the original tweet was seemingly deleted. That hasn't stopped it from zipping on in quote tweets around Twitter, though.
The Tweet acted like a gif and showed the jacket being zipped together. It's been quote tweeted thousands of times, but only had around 300 likes before it was deleted. The mismatched numbers speak to the general response from Twitter users: now isn't the time to unite Democrats and Republicans as all wait anxiously with different hopes for who will be announced as the next President.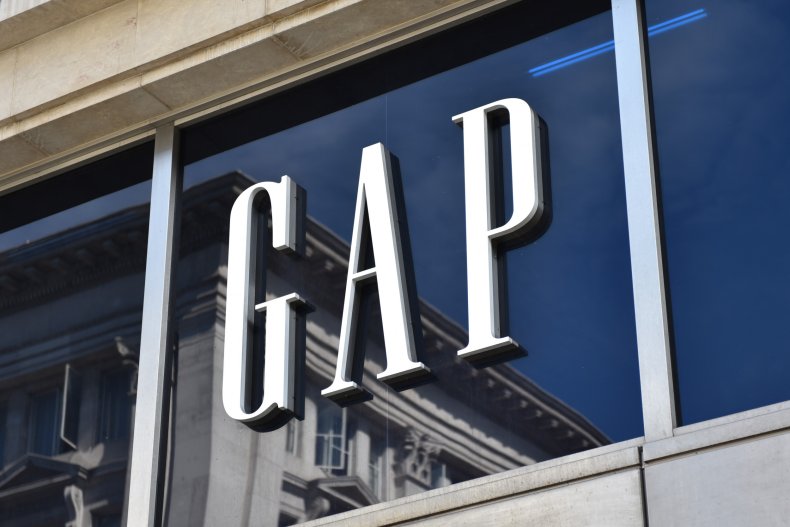 "Maybe there's one place I can agree with racist, hateful Trump voters on and that about how lame this is," wrote Fandom Managing Editor Eric Goldman on Twitter.
"Gap literally means the space in between two different sides. Your entire brand celebrates division. So maybe shut the f*** up" quote tweeted artist Yoyoha.
Others called to "close the Gap," but meant the clothing chain, not the political divide. Even NASA scientist Dr. Jessie Christiansen responded with an extended-vowel "Yiiiiiiiiikes."
While some commenters claimed the hoodie is just an ugly design choice, most took offense to the decision by Gap to make a statement on uniting as the country stands undeniably divided. Some seemed to find the marketing irresponsible to imply a simple decision to "zip" the opposing sides together would fix hostility, comfort or moral differences in 2020, because of the wildly different viewpoints of some conservatives and liberals.
It comes at the same time as a social media trend that sees some vocal American citizens admitting to breaking friendships and family ties because of political differences.
Gap explained the intention behind the tweet to Newsweek via email. "From the start we have been a brand that bridges the gap between individuals, cultures and generations," Gap wrote. "The intention of our social media post, that featured a red and blue hoodie, was to show the power of unity. It was just too soon for this message. We remain optimistic that our country will come together to drive positive change for all."
Election Day was Tuesday, but as Wednesday afternoon comes, America's next president has yet to be determined. At the time of publishing, Joe Biden had 238 electoral votes, while Donald Trump had 213. In order to win the presidency, either politician must reach 270 electoral votes. At this point, it seems possible for either candidate to be declared the winner.
Gap Inc. is the owner of a few other apparel brands including Old Navy, Banana Republic and Athleta. None of the other brand accounts made post-election statements, though Old Navy and Athleta encouraged their followers to vote.
This article was updated at 2:00 p.m. ET Wednesday to include a statement from Gap.