Garbage Being Thrown to Suicides: COVID Nurse Describes Abuse From the Unvaccinated
Health care workers have faced constant uncertainty over the last 20 months—the ebb and flow of COVID waves, changing health guidance, newly-discovered variants—but few could have predicted there would come a time when people would turn against them for staying in the field.
"A year ago, they wanted to throw a ticker-tape parade for the heroes, and now they're throwing garbage at us? We're not the heroes anymore," COVID intensive care unit nurse Mary Turner told Newsweek. "In some communities, we're the ones who are 'perpetuating the myth of COVID.'"
Turner, who is also the president of the Minnesota Nurses Association, has worked at North Memorial Hospital's COVID ward since the beginning of the pandemic.
"I've heard stories of nurses here, in certain communities, getting garbage thrown at them in the grocery stores. I've heard nurses having to put up with the public saying to them, 'You nurses have got to do better,'" she said. "At one hospital, we've had three suicides among the nurses."
"I wish somehow we could just magically get rid of all the politics out of all this," she added.
Since March 2020, 37 percent of Minnesota's COVID ICU nurses have left their posts, either altogether or for other positions at the hospital where there are better hours or positions that offer more breaks.
Turner said that nearly two years into the pandemic, the situation in hospitals is even more frustrating for nurses than it was when the virus initially swept the nation.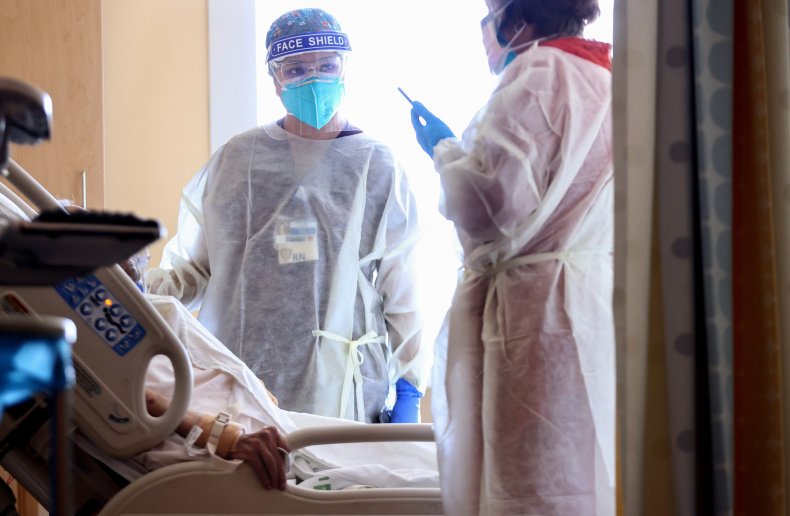 In an interview with Newsweek, she described a period when the ICU ward was finally being freed of COVID patients, but suddenly, with the emergence of the Delta variant, unvaccinated people became admitted to the hospitals once again.
"We thought we were done, and then the weekend that the Delta hit, we had bam, bam, bam," Turner recalled. "We had three non-vaxxer, difficult families, all prone, all intubated and I'll tell you what, we had a lot of resentment."
"This was different than the first year where nobody had any hope, we didn't know what medicines would work, we didn't have a vaccine," she said.
"We had to do a lot of talking outside the patients' rooms, asking 'What are we feeling? Are we feeling resentful?' We needed to get those feelings out before we went into the patients' rooms because it is not professional to take it out on the patient," Turner added. "There's been a lot of tough conversations."
These days, almost all the patients Turner sees are unvaccinated and over the last few months, they've continue to file into the hospitals and overwhelm the health care systems.
Data from the Department of Human and Health Services shows that ICUs in Minnesota are at 85 percent capacity.
While the figures are down from the 98 percent reported earlier this month, Turner said the downward trend hasn't made enough of a difference to alleviate the stress health care workers face.
"Here's the sad thing, [patients] stay for a month and a half and they eventually die. This Delta was a vicious, vicious variant," she said. "They come in so sick, they're all prone or laying on their stomach and intubated and like I said, most of them eventually die."
Turner said while some unvaccinated patients leave the ICUs promising to get their shots and encouraging those around them to do the same, others refuse to believe the vaccines could have saved their loved ones. In fact, they oftentimes take out those frustrations on the nurses.
"This other patient I'm taking care of, their family is just convinced that essential oils will cure mom," Turner said. "She wanted to be given ivermectin, that horse parasite medicine, and she refused any other treatments. And you know, she will probably die. She will probably die."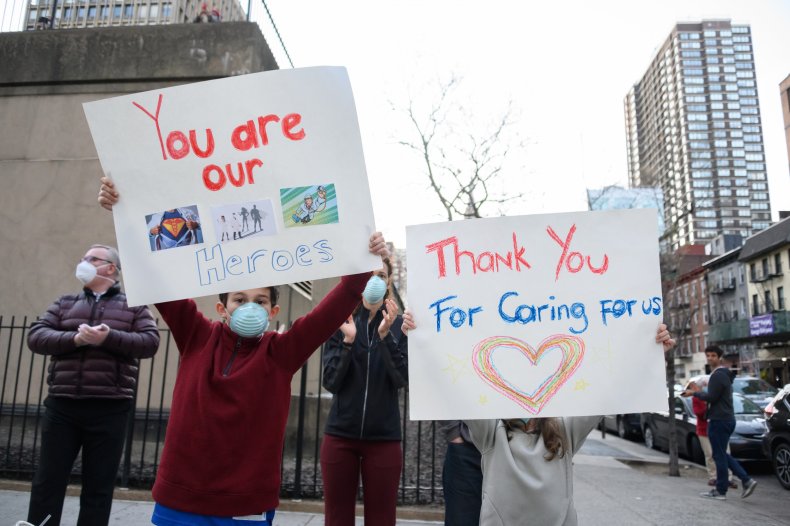 The influx of unvaccinated patients has not only taken a toll on the many nurses and doctors who are desperately trying to save their lives. They have also pushed out many vaccinated people who are waiting on elective surgeries.
When a COVID patient, typically unable to breathe, is admitted to the ICU, they take top priority and bump other surgeries that have been put off, including cardiac and respiratory procedures.
"This is so unnecessary," Turner said. "We had one hospital where one weekend, they had three people die out in triage. You've got all these people sitting in your waiting rooms and they're having heart attacks, strokes and God knows what else. Communities are going to have to start rationing care."
The duration of a COVID patient's stay typically last from a few weeks to two and a half months. Most of them end up dying. Yet while they're being treated, they occupy a bed that others may need.
Turner, who had two knee surgeries done before the pandemic, said when she thinks back to the amount of pain she was in at the time, she couldn't imagine how it would feel to be one of the many Americans who have had their surgeries cancelled multiple times over the last two years.
"I have a fellow nurse who is waiting for back surgery—I can't even imagine what that would be like," she said. "Probably very, very resentful. I'm sure what's crossed their minds is, 'How dare those silly, unvaccinated people take up the bed that I could be using? And I'm vaccinated.'
"It would be human nature to think something like that."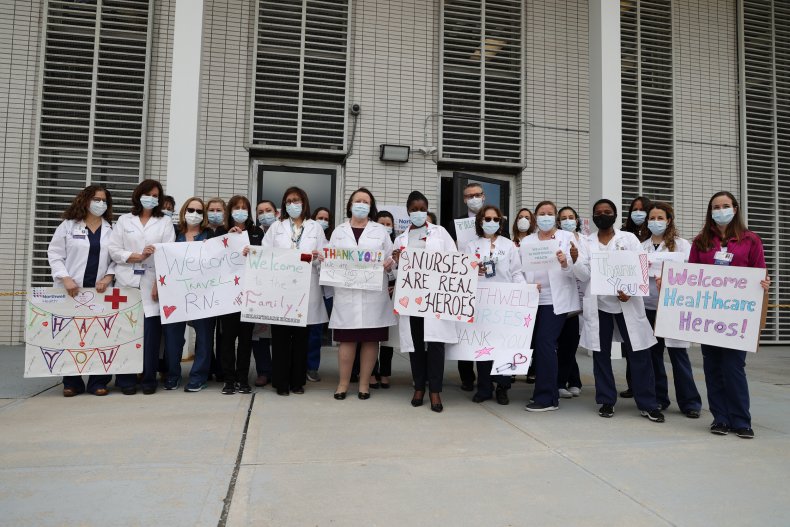 Looking back, Turner wishes the hospital systems had been less reluctant to let in the press during the early days of the pandemic when most Americans were locked down in their homes.
"They missed their chance to come into the ICU and show people what the prone, intubated person looked like," she said. "That was a huge mistake."
"Now people are tired of it, and now the people who are the unvaccinated and the non-believers are even more entrenched in their nonsense," Turner continued. "That's what scares me and that's what makes me realize that this pandemic will indeed go at least three years."
She said she hopes that the light the pandemic has shined on the growing staffing shortages will be enough to push hospital systems to see value in their nurses.
"When our employers seem to value profits over patients, it just doesn't help," she said. "This shortage of staff, the asking us to do more with less was there before the pandemic."
"This isn't some new phenomenon," she added. "When you push nurses so long and then throw something like a pandemic at us, we can only do it for so long."