Garland Must Commit to Finishing Obama's Work on Solitary | Opinion
Merrick Garland's nomination to serve as U.S. attorney general comes at a critical time in our history. Over the past year, millions of Americans have taken to the streets to demand an end to the brutality and systemic racism that has plagued all of our nation's institutions—including the criminal legal system—since its inception.
Heeding these righteous calls for justice could solidify Garland as one of the most significant attorneys general to ever hold the office, but it requires righting many wrongs that his predecessors were either unable or unwilling to address. As former principal deputy chief of the Justice Department's Special Litigation Section in the Civil Rights Division, I recognize the awesome power that Garland will soon hold. Rising to the moment demands bold action.
While the list of urgently needed reforms is long, bringing about an end to the shameful practice of prolonged solitary confinement must be a top priority. The United States is an extreme global outlier in the use of this dehumanizing practice, which the United Nations has long recognized as tantamount to torture.
Despite CDC guidance recommending medical isolation, the use of solitary confinement has increased by an estimated 500 percent since COVID began. Our nation's prisons and jails have chosen brutality—not science—to respond to an unprecedented public health emergency, exacerbating the virus' spread.
Solitary confinement, just like every other facet of our criminal legal system, has a disproportionate and deadly impact on people of color. The tragic deaths of Sandra Bland, who died in isolation, and Kalief Browder, who died by suicide after spending three years in solitary confinement as a teenager, are just a few examples of solitary's devastating effects on vulnerable groups like children and people with mental illness.
As attorney general, Garland must recognize that the use of prolonged solitary confinement by federal, state and local correctional systems represents a profound violation of the basic civil and human rights of hundreds of thousands of incarcerated people every day.
Recognizing solitary confinement's dehumanizing effects, former President Barack Obama directed then-Attorney General Loretta Lynch to develop recommendations for solitary reform following Browder's death in 2016.
General Lynch was able to successfully enact several of her proposed reforms, but she was unable to complete her work before leaving office. The Trump administration subsequently rolled back or halted many Obama-era reforms and most people in federal custody can still be placed in prolonged isolation today.
Pressure for change is building. In a shocking rebuke by one of America's closest allies, a British court recently denied the United States' extradition request for Julian Assange on the basis that his health and safety could not be assured in U.S. custody.
Judge Vanessa Baraitser concluded that Assange, who has a history of mental illness, would most likely be placed in solitary confinement by U.S. officials, which would almost certainly lead to his death by suicide.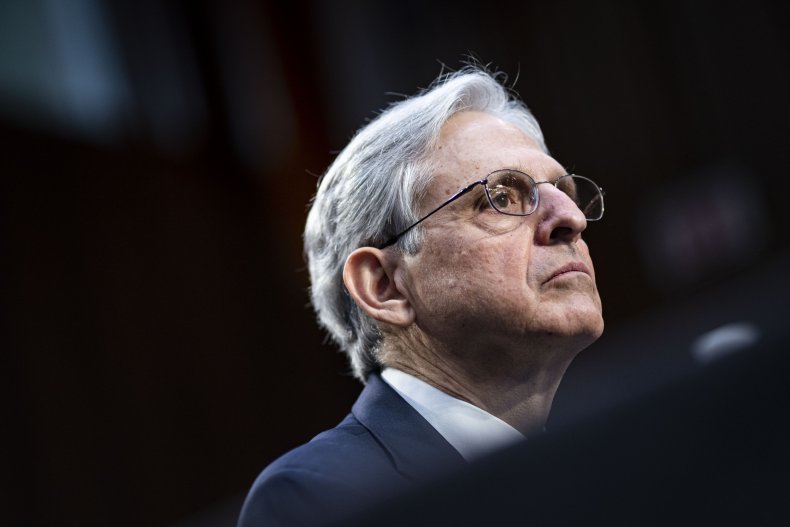 Just this month, Judge Rosemary Pooler of the Second Circuit Court of Appeals called solitary confinement "one of the true horrors of the modern-day penal system," while noting that the overwhelming body of research on this issue demonstrates that, in most cases, prolonged isolation is "nothing short of torture."
If confirmed, the American Civil Liberties Union (ACLU) has called on Garland to swiftly fulfill President Joe Biden's campaign promise of ending prolonged solitary confinement, beginning by convening a working group to immediately implement the Obama Justice Department's full range of recommended reforms.
As a member of the Unlock the Box Campaign, the ACLU is also calling on Garland to finalize a new Federal Bureau of Prisons rule implementing the U.N.'s Nelson Mandela Rules on solitary confinement, and to formally recognize prolonged solitary confinement as a form of cruel and unusual punishment.
A rule would require no congressional action, but would carry the full force of law and be difficult for future administrations to roll back. Such a rule would also put pressure on state and local correctional systems to implement similar reforms, while signaling the United States' continued commitment to civil and human rights.
After a year of COVID, every American ought to have a newfound appreciation for the profound physical and psychological effects that extreme social isolation can have on a person.
Reforming a system that has grown wildly unaccountable to its charge of ensuring justice for all requires decisive action, and failing to address solitary confinement should not be an option.
The time to act is now.
Tammie Gregg is the former deputy director for the Justice Department's Office of Civil Rights at DOJ's Office of Justice Programs, and former principal deputy chief of DOJ's Special Litigation Section in the Civil Rights Division. She is the current director of the ACLU's Stop Solitary Campaign.
The views expressed in this article are the writer's own.