Farmer Jailed For 11 Months For Smuggling Thousands of Garlic Bulbs into Australia
A Tasmanian woman pleaded guilty this week to illegally importing hundreds of garlic bulbs into Australia.
On Tuesday, Letetia Ware was sentenced to 11 months and fined $2,000 AUD ($1,370) for smuggling more than 2,000 garlic bulbs into the country. She faced up to 10 years in prison and and fine of up to $300,000 AUD (about $247,000).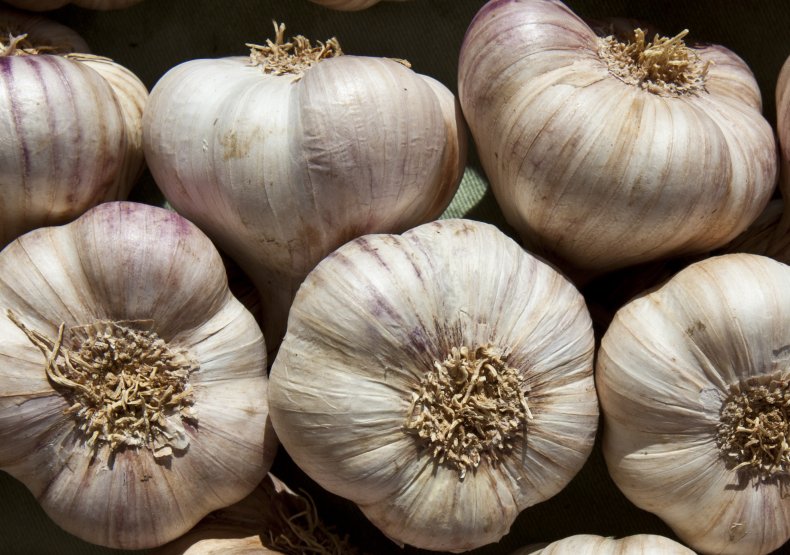 The stiff penalties come because garlic is a known host for Xylella fastidiosa, an infectious bacteria that's lethal to hundreds of plant species. According to the Invasive Species Specialist Group, it's killed citrus orchards in Brazil, devastated vineyards and almond trees in California and destroyed olive groves worth billions of dollars in Italy.
While is not currently reported in Australia, the threat of Xylella is considered the biggest threat to Australian biosecurity.
Ware, a farmer, used several eBay accounts to import Romanian, French and Korean garlic varieties from Canada and the United States over an 18-month period. To avoid quarantine, she instructed suppliers to break up bulbs to less than 5.3 ounces and mislabel the contents of packages as "office supplies," according to prosecutor Thomas Jones.
In Australia, garlic products are required to have an importation permit, a certificate declaring them free of pests and diseases, and are subjected to rigorous fumigation treatment upon arrival.
According to defense attorney Ian Arendt, Ware was driven to such extreme measures because her farm had not been profitable for several years and she was at risk of losing it. But Judge Gregory Geason told Ware her "conduct created risk to all agricultural activity" and that her sentence reflected the potential harm.
Geason said she showed little remorse, as her conduct only ceased when she was caught.
"She's the lead person in the garlic society and yet she's quite prepared to import not once, not twice, garlic that could be diseased at great risk to Tasmania's agricultural industry and the nation's," Geason said. "The fact that they weren't diseased is just good luck. This conduct is difficult to detect so a harsh penalty is needed to cause others to pause before engaging in similar activity."
Ware has stepped down from her role as chair of the (AGIA). In a statement on Facebook, AGIA said the remaining board members "were unaware of Letetia's illegal activities, whose actions contravene AGIA's objectives to support a thriving and healthy Australian garlic industry." The agency condemned "any behavior that jeopardizes biosecurity or the Australian agricultural industry."
The agricultural industry has also criticized Ware's smuggling operation.
"[Xylella fastidiosa] is the plant equivalent of foot-and-mouth disease for animals, it's horrendous," Jan Davis, former head of the Tasmanian Farmers and Graziers Association, told the Australian Broadcasting Corporation. "It's number one on the we-don't-want-it-here list."
The importation of illicit produce and agricultural products is a major issue for Australia, where invasive species can wreak havoc with island nation's environment. But it's not just fruit and vegetables people try to sneak in: In August, two farmers were jailed after trying to smuggle in pig semen into the country—risking introducing porcine reproductive and respiratory syndrome virus, also known as or blue-ear pig disease.