Oregon Latest State to Protect Stimulus Checks From Private Debt Collection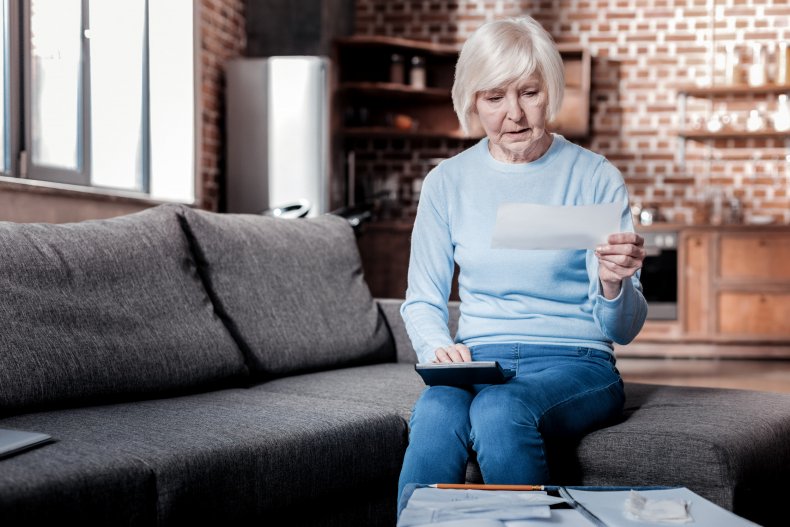 Amid the coronavirus pandemic, Oregon Governor Kate Brown announced Friday that economic impact payments delivered to residents in her state will not be subject to garnishment by private debt collectors.
The federal CARES Act, which provided for the $1,200 stimulus payments, already barred most check garnishment by the federal government, and by state governments when collecting on tax or unemployment insurance liabilities. But that left open the prospect that private debt collectors could move to siphon from checks for unpaid debts.
In an executive order, Brown announced that stimulus checks cannot be garnished, even when deposited into a bank account, except for debts resulting from a criminal conviction. The federal legislation also allows state and local governments to use the checks to collect on child support payments, an exemption which Brown's order does not modify.
"Many Oregonians, through no fault of their own, are struggling to pay their bills, their rent, or even buy essentials like groceries and prescription drugs," Brown said in a press release. "These recovery checks were meant to provide relief, not reward debt collection agencies for preying on Oregonians who have lost their livelihoods due to the COVID-19 pandemic."
The United States has approximately $669 billion worth of past-due household debt, according to a February report released by the Federal Reserve Bank of New York. Figuring in the most recent Census Bureau statistics, this translates into an average of over $5,500 in past-due debt per U.S. household.
The Consumer Financial Protection Bureau estimated that, in 2016, around 70 million Americans were contacted by a debt collector.
Other states have already taken action to ensure CARES Act payments—up to $1,200 for each qualifying taxpayer and up to $500 for qualifying children—will not be affected by debt collection.
For example, Ohio Attorney General Dave Yost announced Monday that his office would be interpreting a pre-existing provision in state law that safeguards "compensation for loss of future earnings" as applying to CARES Act payments.
Massachusetts Attorney General Maura Healey issued guidance Monday indicating that state law which exempts "public assistance" benefits from garnishment will cover CARES Act payments.
Yost and Healey signed onto a letter from 25 state attorneys general calling on Treasury Secretary Steven Mnuchin to "take immediate action" to protect all stimulus checks from garnishment.
"There is a risk that stimulus payments may be garnished by creditors or debt collectors, which would undermine the purpose of the CARES Act," the letter stated. "The States request that Treasury immediately take any and all actions to designate CARES Act payments as exempt from garnishment."
The attorneys general cite a provision in the CARES Act that authorizes the Treasury Department to issue regulations "as may be necessary to carry out the purposes" of the law, which they are interpreting to include protection from garnishment.