Garrison Keillor And Donald Trump Appeared Together On Playgirl's 'Sexiest Men' List Before Accusations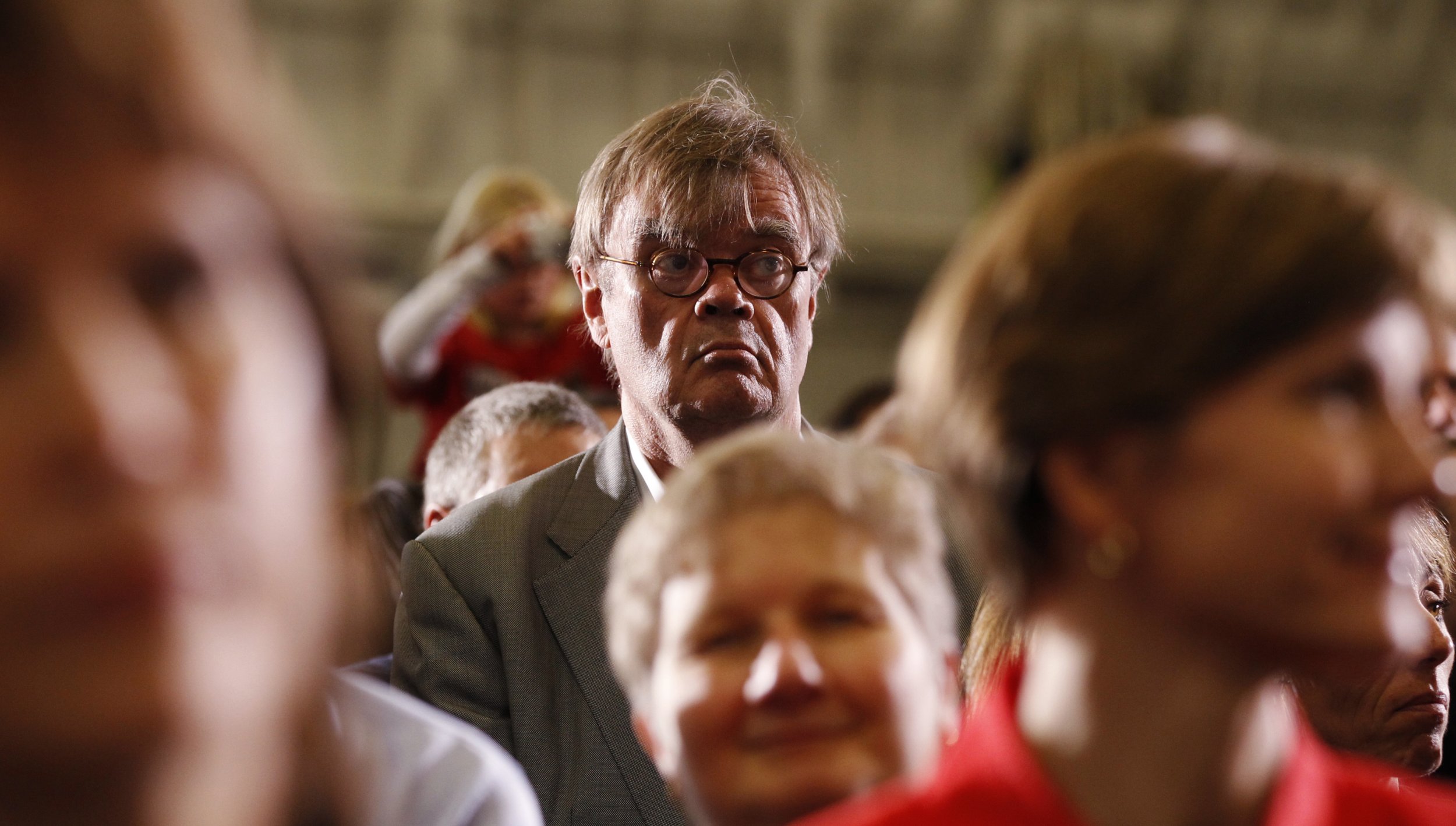 Radio icon Garrison Keillor and President Donald Trump don't only share a history of alleged inappropriate behavior — they also shared an honor from Playgirl magazine in the 1980s.
Long before the president bragged about grabbing women "by the pussy" and Keillor lost his job at Minnesota Public Radio, both men were named to the smut magazine's 1986 list of the 10 sexiest men in America.
Tommi Lewis, Playgirl's editor at the time, said the choices for that list reflected 1986 being "the year of the thinking woman's sex symbol,'' representing ''a sexuality that extends way beyond physical attributes.'' She said the list considered each man's wealth, power and fame, but also his self-confidence in overcoming obstacles and apparent physical shortcomings.
"Self-confidence is highly visible among the choice," Lewis said.
"Many have overcome obvious and subtle handicaps...Each of the gentlemen definitely has an offbeat sense about him."
The magazine, which is mostly marketed to women and gay men, had Trump and Keillor sharing the annual list with a future presidential candidate — Senator Bob Dole (R-Kansas), who ran for the White House in 1996 — as well as Bruce Willis, Billy Crystal, Michael J. Fox, Yankees manager Lou Piniella, Chicago Bears megalith William "The Refrigerator" Perry, singer Ruben Blades and actor Don Ameche.
The choices baffled readers back then. The New York Times wrote, "Editors who thought these were the 10 sexiest Americans alive knew less about sex than the most innocent tot toddling into the 7-Eleven store to buy a Big Gulp."
Trump and Keillor's brief bond as '80s sex symbols didn't do much for their personal relationship. Keillor was an outspoken critic of Trump's campaign and presidency, calling the real estate mogul "a vulgar, unstable yo-yo with a toxic ego and an attention-deficit problem in the White House." He predicted in October that Trump's presidency was "done."
During his campaign, Trump faced accusations of sexual harassment and assault from about a dozen women, and an infamous leaked Access Hollywood tape showed him bragging about his ability to use fame to get away with groping women. Trump has denied all allegations and said the women are lying.
Keillor on Wednesday became the latest man, and also one of the most seemingly unlikely, to be brought down during the #MeToo campaign against sexual harassers. The 75-year-old creator and former host of Minnesota Public Radio's A Prairie Home Companion, who is known for his humble humor and folksy love for the written word, was fired from the station over unspecified allegations. Details of the allegations were not immediately released.
Just one day earlier, Keillor wrote a Washington Post op-ed defending Senator Al Franken (D-Minn.), yet another prominent man facing accusations of sexual misconduct. He said the talk of Franken possibly resigning for groping women before and during his time in office was "absurd."
"This is pure absurdity, and the atrocity it leads to is a code of public deadliness. No kidding," Keillor wrote.