Who is Garrison Keillor's Wife, Jenny Lind Nilsson? What Fired Host Said About Marriage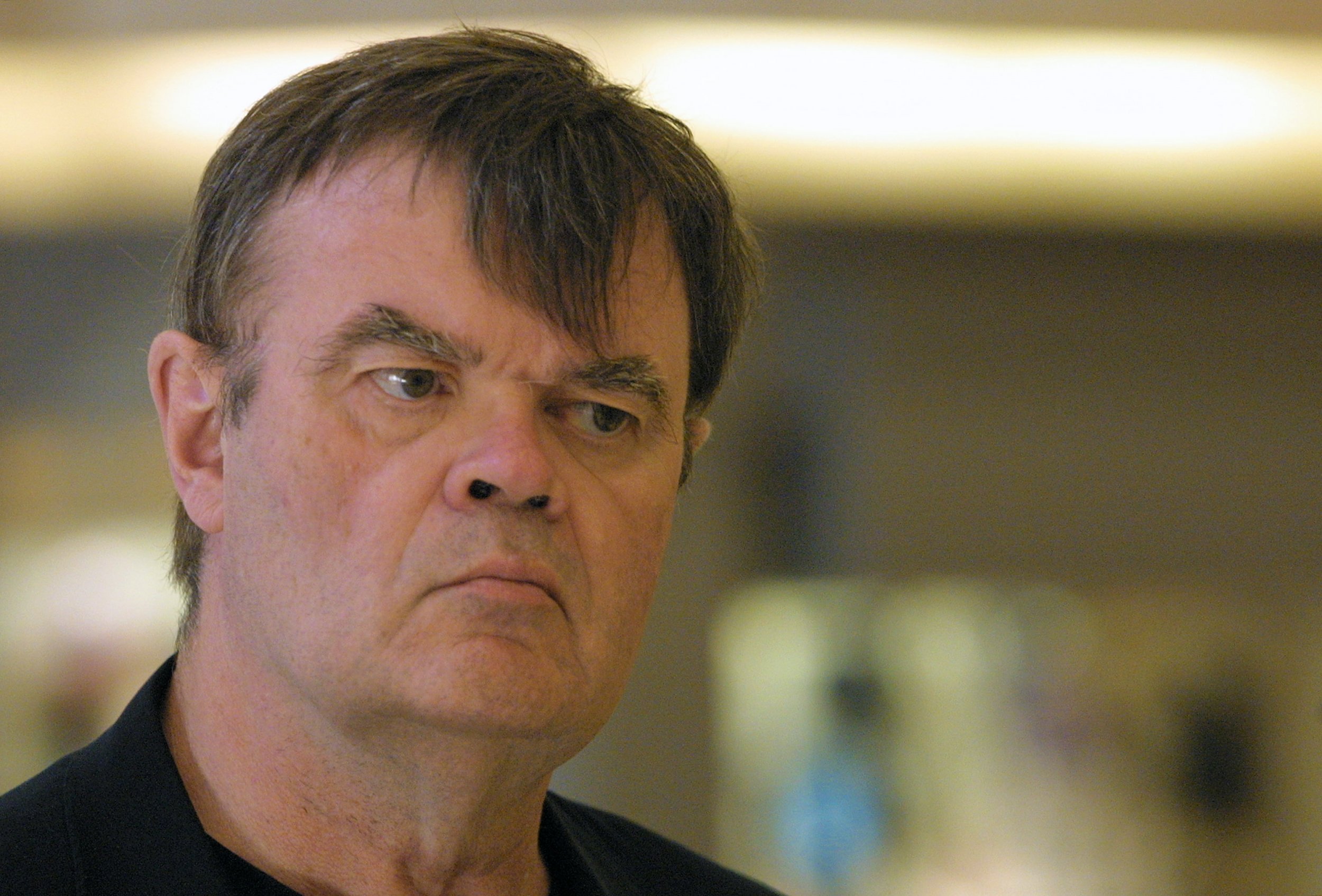 Updated | Minnesota Public Radio announced on Wednesday the popular host Garrison Keillor was fired over allegations of "inappropriate behavior." Keillor addressed the allegations in an email to the Star Tribune, saying that he had apologized for accidentally touching a woman inappropriately and that the matter had already been solved.
"I put my hand on a woman's bare back," he admitted. "I meant to pat her back after she told me about her unhappiness and her shirt was open and my hand went up it about 6 inches. She recoiled. I apologized. I sent her an email of apology later, and she replied that she had forgiven me and not to think about it. We were friends. We continued to be friendly right up until her lawyer called."
This is the first time Keillor has been accused of sexual misconduct, though his romantic habits have previously gotten him in hot water. The creator of the radio program A Prairie Home Companion, which aired from 1974 until Keillor retired in 2016, has been married three times. Throughout his life, his romantic entanglements have been the subject of public controversy, especially because he reportedly had a habit of beginning new relationships before ending the one he's in.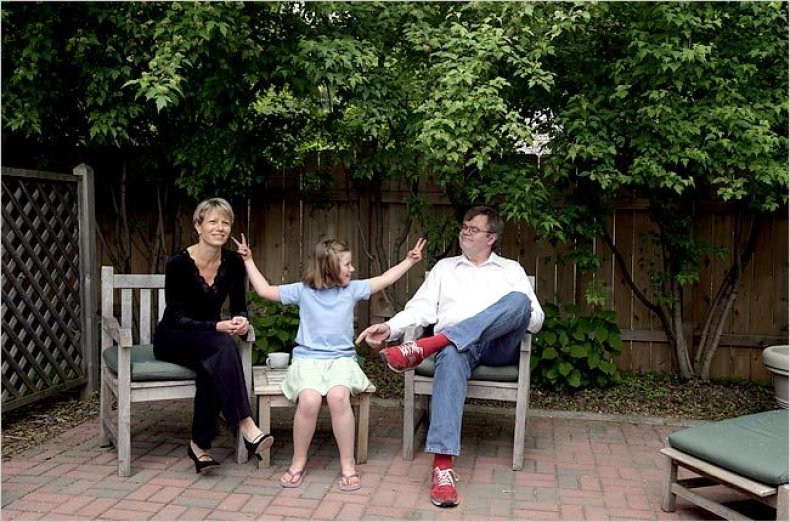 Keillor has been married to Minnesota Opera violinist Jenny Lind Nilsson since 1995, and the two wrote a young adult novel together in 1996. The novel, The Sandy Bottom Orchestra, follows a teenage musician named Rachel as she navigates high school. Their daughter, Maia, Keillor's second child, graduated from high school in 2016. In 2015, the local Minnesota press reported that Nilsson and Keillor were considering moving out of the state to live full time in their Manhattan apartment.
The year before Keillor married Nilsson, he wrote a collection of humor essays called The Book of Guys, in which he mourned classic masculinity and called marriage "the deathbed of romance." The book's introduction includes a conversation between fictional characters as they drink whiskey and compare notes on gender roles.
"I ain't no misogynist or chauvinist," one says, "but I got to say, women are getting awfully impossible to please these days.... [I] learned how to discuss issues and feelings and concerns and not make jokes about them, and they're still angry at me. A guy can't win, so don't worry about it."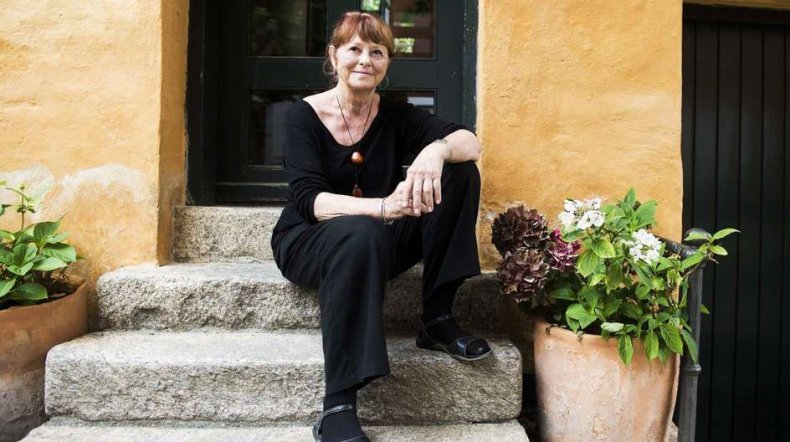 Before Nilsson, Keillor was married to Ulla Skaerved, a Danish woman whom he initially met as a teenager when she attended Anoka High School in Minnesota with him as a foreign exchange student. After becoming reacquainted at a reunion, Keillor and Skaerved were married in 1985. Keillor filed for divorce in 1991.
Many Prairie Home Companion listeners reported being disgusted by Keillor's account of wooing Skaerved. At the time, Keillor and Margaret Moos, a producer on Prairie Home Companion, had lived with each other and dated for years. Fans of the show felt protective of Moos.
One listener told The New York Times, "In Minnesota, it was like 'gag me.' Here he's just bailed out on this woman who'd helped make him famous, then he had the bad taste to coo over this new love on the air." As The Times described it in 2002, "He spoke beautifully of [Skaerved] on the radio, but his Minnesota public, loyal to [Margaret Moos], was not entranced."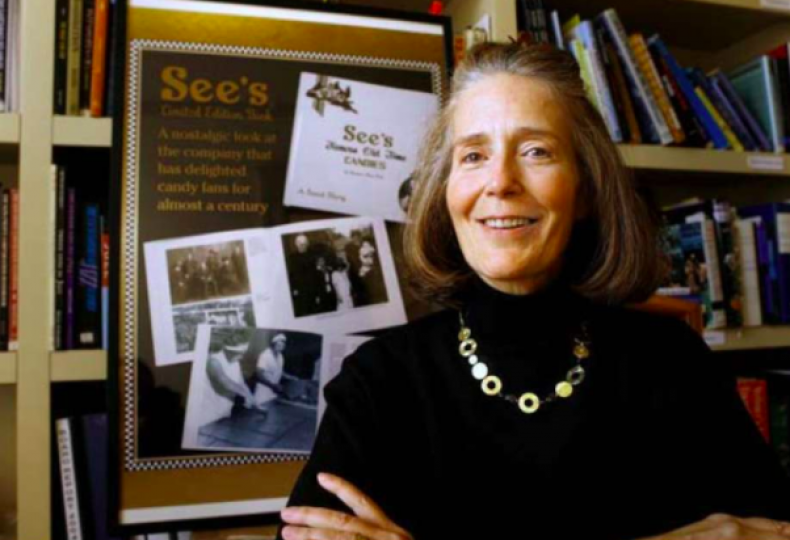 In fact, the backlash was so swift that Keillor shut down his radio show "in a huff" and moved to Denmark with Skaerved. When he returned to U.S. in 1989, he launched a new radio show, The American Radio Company.
After divorcing Skaerved in 1991, Keillor returned to Minnesota and reportedly tried to "mend fences" with the audience that had once rejected him. In 1993, the Star Tribune published a scathing open letter from ex-wife Skaerved. "A celebrity like yourself keeps building on the illusion that he is still married to the Dane he married some years ago," she wrote. "The truth is that the marriage ended two years ago, when you moved in with another woman." Presumably, Skaerved was referring to Jenny Lind Nilsson.
Preceding his relationship with Moos was Keillor's marriage to first wife, Mary Guntzel, which lasted from 1965 to 1976. Keillor and Guntzel had one son, Jason, in 1969.
This article has been updated to fix a typo in the headline.
Who is Garrison Keillor's Wife, Jenny Lind Nilsson? What Fired Host Said About Marriage | Culture