Last Words of Serial Killer Executed After Killing Six Gay Men: 'You Don't Wake Up And Decide to Become a Serial Killer'
On Thursday, serial killer Gary Ray Bowles was executed at Florida State Prison, after killing six gay men over an eight-month period in the mid-1990s.
In his final words, read to reporters after his death, the 57-year-old inmate apologized "for all the pain and suffering I have caused."
He also told his mother he was sorry for his crimes: "Having to deal with your son being called a monster is terrible. I'm so very sorry. I never wanted this to be my life. You don't wake up one day and decide to become a serial killer."
Bowles' final meal consisted of three cheeseburgers and a side of french fries, according to News 4 in Jacksonville.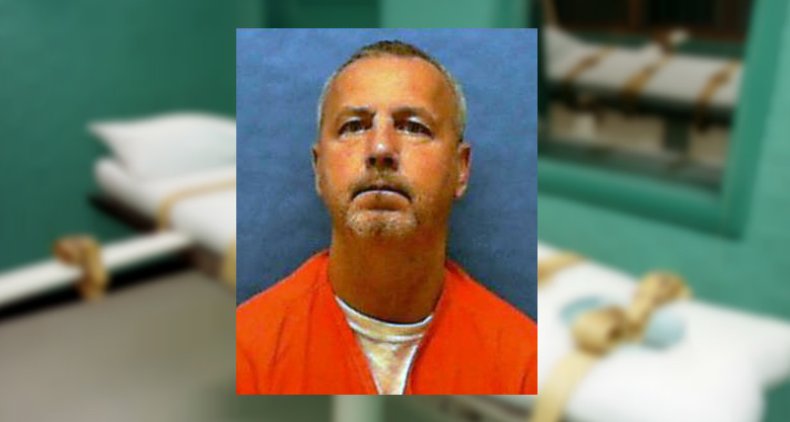 Nicknamed the "I-95 Killer," Bowles confessed to murdering six men on the East Coast between March and November 1994. He encountered most of his victims in gay bars, offering them sex in return for money and a place to stay, and strangling or bludgeoning them and stealing their credit cards. Police found Bowles' fingerprints and probation records at the scene of his first victim's death in Daytona Beach. Security-camera footage also caught Bowles trying to use the man's ATM card.
Bowles appeared on America's Most Wanted multiple times and made the FBI's Most Wanted List just three days before he was brought in for questioning in connection with the murder of his last victim, Walter Hinton.
"Each of the murders was brutal," Bernie de la Rionda, the Jacksonville prosecutor who tried Bowles, told the Daytona Beach News-Journal. "It was not an instant death, like somebody getting shot and dying from that gunshot... It was a life-and-death struggle."
Hinton's head was bashed in with a 40-pound concrete block. Another victim was found with a sex toy jammed down his throat.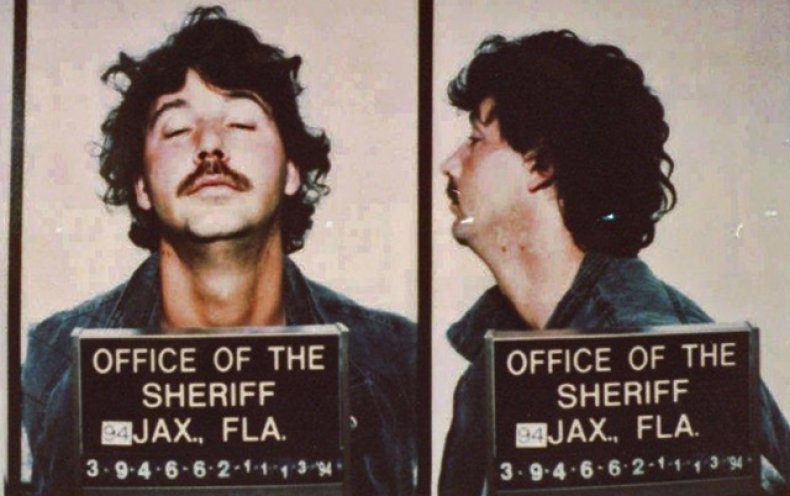 At sentencing, Bowles' attorney brought up his troubled childhood—After his father died of black lung disease, he was raised by his mother and a series of stepfathers—some of whom were abusive. After allegedly fighting back against the last one, Bowles left home at 14, making money as a sex worker.
He was sentenced to death for Hinton's murder in the summer of 1996 and, the following year, pleaded guilty to two more murders. But in 1998, the Florida Supreme Court overturned Bowles' death sentence after his lawyer successfully argued prosecutors were wrong to introduce his anti-gay prejudice into evidence.
A year later, a second jury unanimously convicted Bowles and he was once more on death row, where spent the past 20 years in a 6-by-9-foot cell. Florida Governor Ron DeSantis signed his death warrant on June 11, 2019.
Appeals by Bowles' attorney, including ones to the Florida Supreme Court and U.S. Supreme Court, were denied.
Among those scheduled to witness the execution was De la Rionda, representing Hilton's family. "In this case, the victim's sister and the victim's mother are both deceased," he said. "And that's part of the tragedy—that it has taken so long to get where we are at."
Florida has executed several notorious serial killers since resuming use of the death penalty in 1976, including Ted Bundy and Aileen Wuornos. As of last week, there are 342 inmates still on death row in Florida.