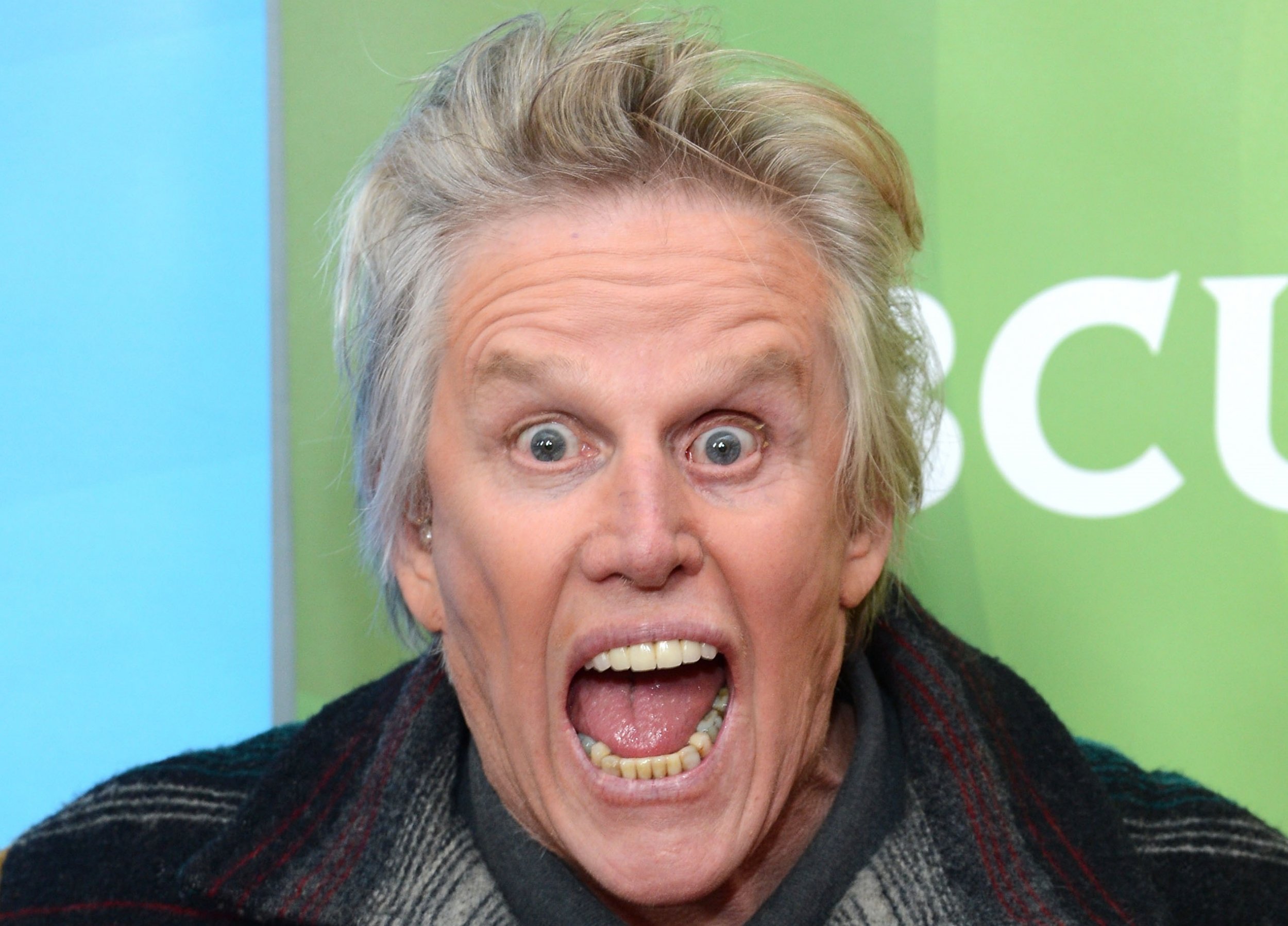 Gary Busey is excited about his new book, Buseyisms: Gary Busey's Basic Instructions Before Leaving Earth, available now.
"It talks about everything I've been through: the music, the ODs, the movies, everything," he told TMZ Wednesday. "It starts with when I was born in Goose Creek, Texas, in 1944 at 11:50 a.m. to right now, and I'm 74. I'm going strong."
Though he is 74, he has a theory that makes him 11 years old "in truth," he explained. "Seven plus four equals 11."
Speaking of his movies, he revealed "Utah, get me two!" wasn't in the script for the 1991 movie Point Break, in which he plays Pappas. His character sends Utah (Keanu Reeves) to get him a meatball sandwich around the corner in the scene. "The script had no lines there," he told TMZ. To fill "all the dead air, I said, 'Utah, get me two, two meatball sandwiches.'"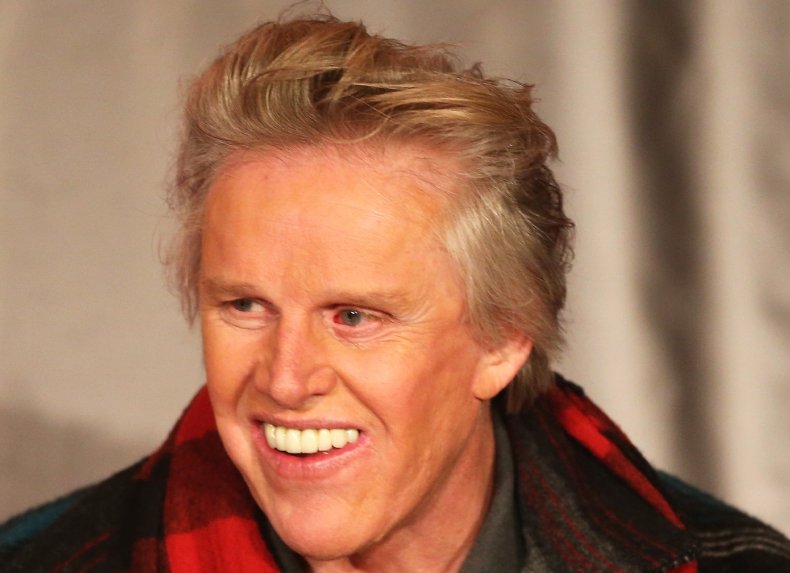 "I take the letters that spell a word to create a definition for the word in the truth of its deeper, dimensional meaning. I weave in my personal anecdotes along with my musings on how I live life successfully according to my experiences," Busey wrote on Macmillan Publishers' site.
"I may turn concepts you usually believe in upside down with my bizarre stories, but that comes with the dinner," he continued. "These are my life lessons, my B.I.B.L.E.—Basic Instructions Before Leaving Earth."
All his Buseyisms are "important because they all came from above," he said on Closing Bell on CNBC on September 4. The book "details the down times, the up times, the near death, the trip to the other side, the spiritual realm," according to the actor.
"It's a motivation inspiration book for me that I wrote to motivate and inspire others who may be going through similar things that I went through in a negative way to come out of it," he continued.
His Buseyism for TRUTH is "Taking Real Understanding to Heart." The biggest mistake he made that led to his bankruptcy was "spending too much money on drugs," he said on the show. "I'd write checks, they would bounce, bounce, bounce, but I didn't care if I could get the drugs. It's addiction. It's a terrible thing to have in you, and you could lose addiction by telling you the truth of you."
Other Buseyisms include NUTS ("Never Underestimate the Spirit"), FAITH ("Fantastic Adventures in Trusting Him") and HOPE ("Heavenly Offerings Prevail Eternally"), he shared on Closing Bell.