Gary Cohn Could Be Next White House Official to Exit on a Friday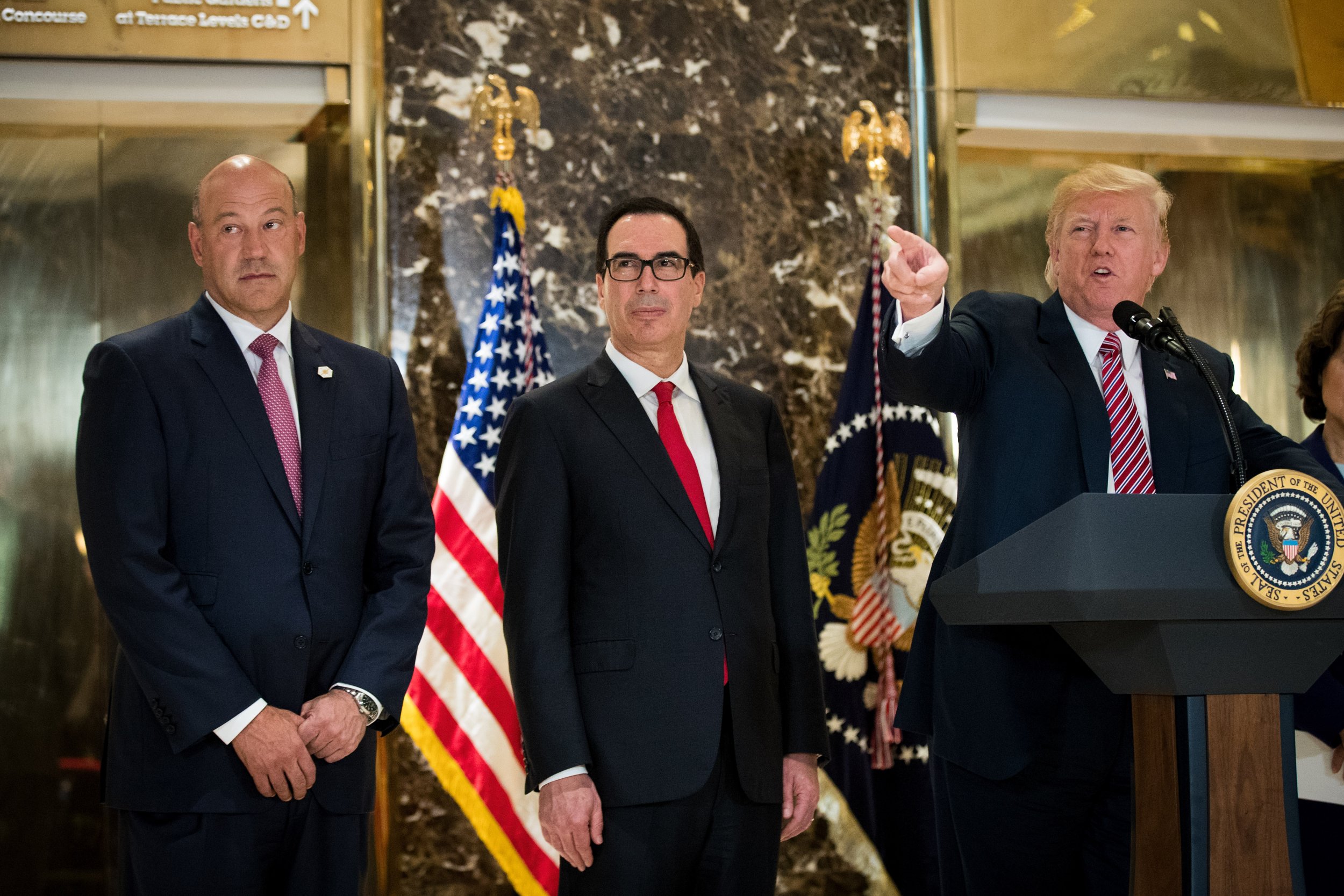 Friday has been firing day for several top Trump administration staffers over its first seven-plus months, and Gary Cohn, the director of the National Economic Council, reportedly could be the next ushered out of the West Wing.
Cohn is said to have angered President Donald Trump with his comments about how the administration should handle white supremacist groups in the wake of the violence in Charlottesville, Virginia, last month, and concern about the former Goldman Sachs president's job security has been increasing, Reuters reported late Thursday.
During an interview with the Financial Times last month, Cohn said that the administration "can and must do better" in condemning hate groups, and that he felt "enormous pressure" to leave his current position, remarks that reportedly incensed Trump.
Furthermore, while Cohn had been viewed as a possible successor to Federal Reserve Chairman Janet Yellen after her tenure is over, Trump is now "unlikely" to choose him specifically because of Cohn's comments on Charlottesville, The Wall Street Journal said on Wednesday.
"The calculus has shifted for Gary. He's gone, essentially, from untouchable to possibly being bounced out," a source told Reuters. "The message is clear that suddenly Cohn's job in the White House has real downside risk."
Cohn seemingly came close to leaving the administration after Charlottesville. He reportedly drafted a letter of resignation but did not sign it, and his "sentiments" were made known to Trump. Cohn's wife was among a number of people advising him to resign, The New York Times reported last month.
If Cohn were to leave, it would mark the latest in a series of high-profile exits from Trump's White House, and if it happened on a Friday, he would join another list. Chief Political Strategist Steve Bannon left on Friday, August 18, though he had reportedly planned to leave sooner—but Charlottesville had to be dealt with.
Former Press Secretary Sean Spicer offered his resignation on Friday, July 21, after Trump decided to name Anthony Scaramucci as communications director. Spicer did not leave until August 31.
And former Chief of Staff Reince Priebus was removed from his position by Trump on Friday, July 28. Via Twitter, John Kelly was immediately named Priebus's successor.