Gary Cohn Net Worth: Newly Resigned Economic Adviser Was One of Richest in Trump Administration
Gary Cohn, chief economic adviser to President Donald Trump, confirmed Tuesday he was stepping down from his role in the White House. Officials did not immediately give a specific reason for his departure, though it came on the heels of tensions regarding Trump's tariff policy, The New York Times reported.
Cohn was one of the richest members of the Trump administration. A former executive at Goldman Sachs, Cohn had assets valued at between $252 million to $611 million, the Times previously reported.
Cohn earned more than $40 million from Goldman Sachs, according to Forbes. That number included 2016 salary, bonuses and stocks, among other things.
"It's been an honor to serve my country and enact pro-growth economic policies," Cohn said in confirming his departure. "I am grateful to the president for giving me this opportunity and wish him and the administration great success in the future."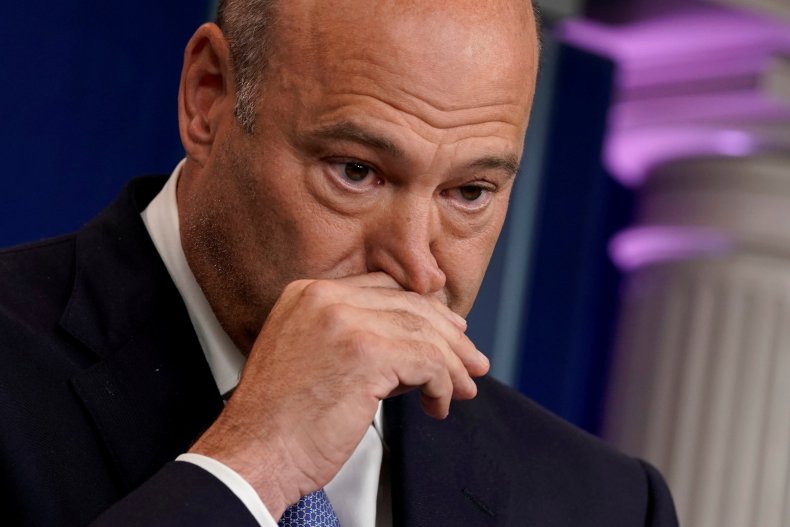 Trump thanked Cohn for his service in a statement to the Times.
"Gary has been my chief economic adviser and did a superb job in driving our agenda, helping to deliver historic tax cuts and reforms and unleashing the American economy once again," Trump said. "He is a rare talent, and I thank him for his dedicated service to the American people."
Cohn, who runs the National Economic Council, was in opposition to the aluminum and steel tariffs Trump recently sought to impose. Cohn thought the tariffs would impede upon economic growth in the United States. While officials did not declare that as the reason for his resignation, sources speculated about the timing of the decision.