Gary Glitter Jailed For 16 Years For Sexually Abusing Three Schoolgirls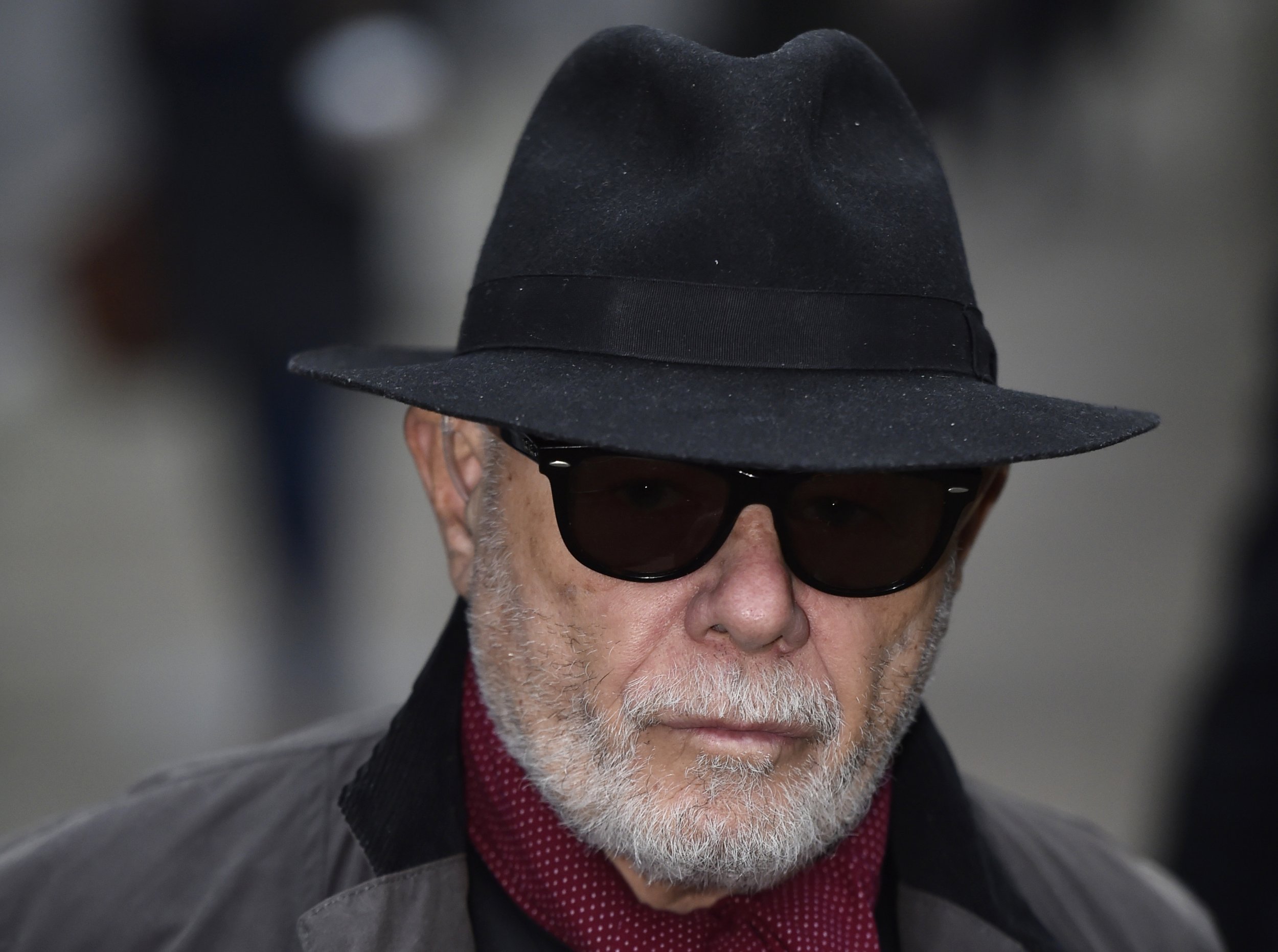 Gary Glitter, the former glam rock star, has been sentenced 16 years this morning after he was found guilty of sexually abusing three young girls.
70-year-old Glitter, whose real name is Paul Gadd, may well spend the remainder of his life in jail. Among the six offences he was convicted for was unlawful sex with a 12-year-old and attempted rape of an eight-year-old. Gadd carried out the crimes between 1975 and 1980 when he was at the peak of his fame.
One girl, who was attacked in 1977, had visited the singer backstage after a concert after which he had invited her to his hotel room and assaulted her. Michael Orchard, a detective chief inspector who works for the Exploitation and Child Abuse Command said: "Paul Gadd has shown himself to be a habitual sexual predator, who took advantage of the star status afforded to him by targeting young girls who trusted him and were in awe of his fame. His lack of remorse and defence that the victims were lying make his crimes all the more indefensible."
Gadd was the first person to be arrested under the Operation Yewtree investigation which was launched after the revelations concerning Jimmy Saville came to light.
Gadd was first arrested in 1997 after paedophilic images were found on his laptop, and in 1999 he was imprisoned for four months and put on the sex offender register after it was discovered he had a library of 4,000 indecent images involving children, some as young as two.
Gadd was deported from Cambodia in 2002 and spent time in jail in the country after he was arrested over suspected sex offences. He had lived in the country for three years previous to his deportation.
While sentencing him, Judge McCreath described how Gadd had inflicted long-last harm on his victims who ""were all profoundly affected" by the abuse. "You did all of them real and lasting damage and you did so for no other reason than to obtain sexual gratification for yourself of a wholly improper kind," McCreath said.