Gas In Europe: Fuel Supply Threatened by U.S. Sanctions, Warns Russia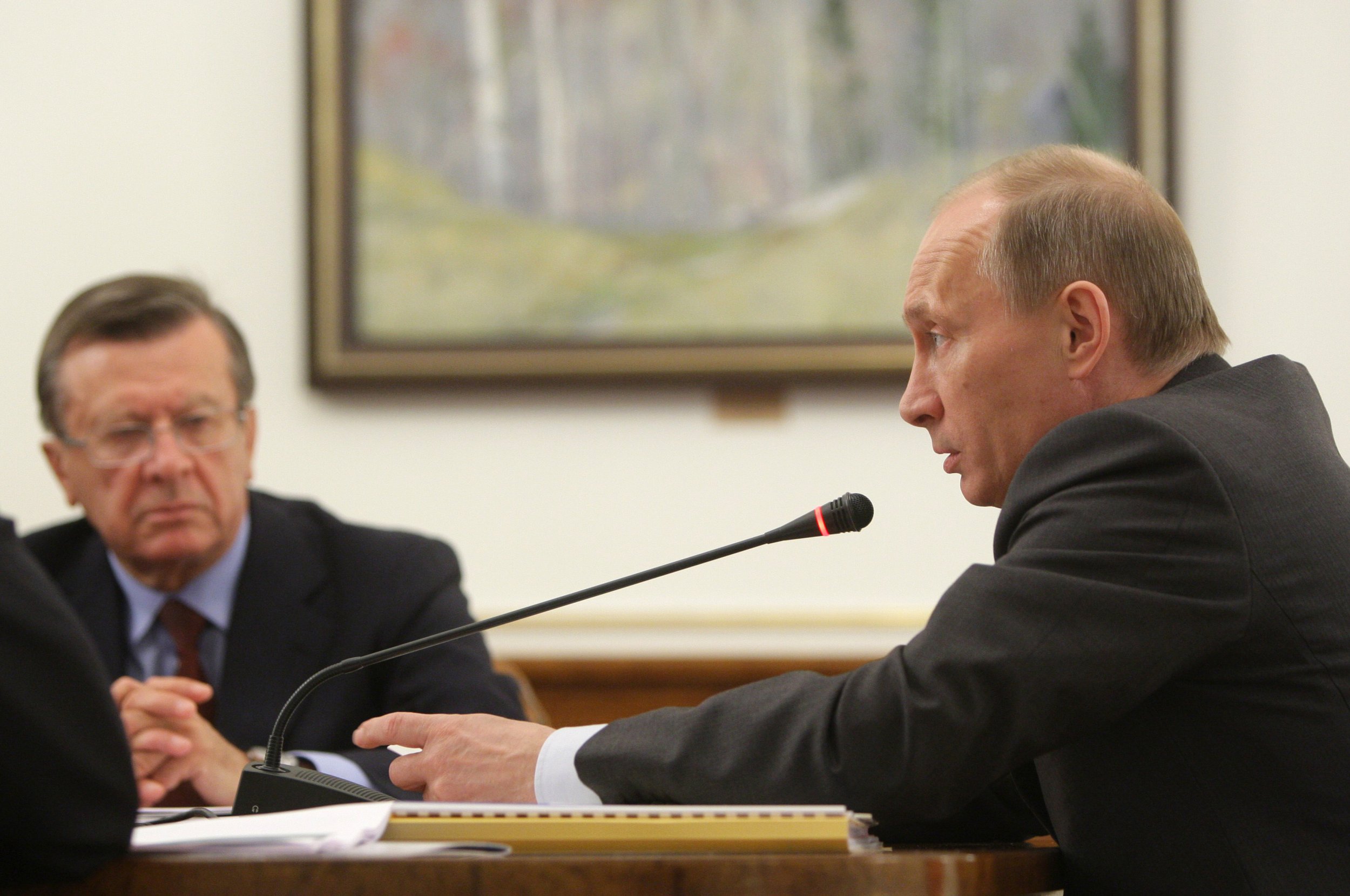 Russia's state-run gas monopoly Gazprom has warned that new U.S. sanctions on Russia pose a threat to Europe's gas supply. Viktor Zubkov, chairman of the company's board of directors and the Kremlin representative, was speaking in Vienna Wednesday, two days after the U.S. introduced new sanctions on Russia.
Zubkov, who is close to Russian President Vladimir Putin and serves as his representative for cooperation with the 11 nations of the Gas Exporting Countries Forum, said Washington's actions could impact Gazprom's projects in Europe.
Read more: Did Putin claim this U.S. strike in Afghanistan was a Russian strike in Syria?
"We believe the most important project for Austria, Europe and Russia to be Nord Stream 2," Zubkov said, referring to Gazprom's controversial major pipeline project through northern Europe.
The pipeline is set to start supplying Europe with gas in 2019, and is a flagship project for the Kremlin-controlled gas giant. New U.S. sanctions indirectly target the project by restricting companies investing in oil and gas pipelines, making them a potential concern for the pipeline's European partner corporations. Anglo-Dutch group Royal Dutch Shell, Austria's OMV, France's Engie and Germany's Uniper and Wintershall will work with Gazprom on the pipeline, collectively covering around half of the nearly $11 billion cost.
"Just as the project is well underway toward realization, with the basic engineering done and the the concrete piping being continuously laid, new insinuations begin—tougher sanctions against Russia's energy sector," Zubkov told state news agency Itar-Tass on Wednesday. "In Europe, this threatens the gas supply of the region."
Zubkov accused the U.S. of "chasing purely economic interests, lobbying for American energy companies in Europe."
The Nord Stream 2 pipeline is highly controversial as it will not only increase Russia's dominance of the European Union's gas market, where Gazprom is the largest supplier, but also circumvent Ukraine. Currently, pipelines to Europe pass through Ukraine's territory—wielding control over Russia's gas exports has been a rare trump card Ukraine has been able to play in political disputes with Moscow.
Agnia Grigas, Russian energy analyst for the Atlantic Council says we can take Zubkov's words in two ways.
"One—as an innuendo that Russia could, or has the potential to, threaten Europe's gas supplies," she says, noting Russia has a history of opportunistically cutting gas supply. "Gazprom is not only a Russian state company but its leadership is closely tied to the Kremlin," she adds.
Zubkov does not specify exactly who poses the threat to Europe's energy supplies and Grigas says he is likely being deliberately vague. "Stylistically this is common in official Russian pronouncements as it leaves more room for various interpretations and insinuations," she says.
However, there is also a simpler interpretation, says Grigas. "The Nord Stream 2 pipeline ensures European gas supplies, and thus U.S. sanctions, which threaten the completion of the pipeline, thus indirectly threaten Europe's supplies," she says. Should the project encounter difficulty being completed, Russia is likely to blame the U.S. for deliberately sabotaging it.
Anders Aslund, an economist and a senior fellow at the Atlantic Council, says Zubkov's expression of regret about the project is not directly threatening, but it is misleading, as Russia has plenty existing pipelines to prevent considerable gas supply shortages.
"Zubkov is a highly authorized friend of Putin, who expresses himself with caution and nuance," he says. "He seems to suggest that Nord Stream 2 is necessary for Russian gas deliveries to the EU, but that is not true, since half of the capacity of the pipeline through Ukraine is unused and so is half of Nord Stream 1."