Gas Prices are the Lowest in Years as Oil Prices Plummet Due to Coronavirus Outbreak
Oil and gas prices in the United States are continuing to tumble with some states reporting gas prices falling to under $1.50 per gallon for a tank of regular unleaded gasoline.
According to a recent report from AAA, the national average for a tank of unleaded gas and diesel fuel is $1.82 per gallon, down from last year's average of $2.83 per gallon for both unleaded gas and diesel fuel.
The lowest prices for fuel are situated in the Midwest, with Wisconsin having the lowest overall price of $1.25 per gallon, followed by Oklahoma at $1.39 per gallon, Ohio at $1.43 per gallon, and Kentucky at $1.48 per gallon.
In some states, the price of gasoline had begun to drop significantly in January, with some states reporting gas selling for $1.50 per gallon.
"The reason is clear. No one is driving," Daniel Yergin, vice chairman IHS Markit, told CNBC on March 23.
Oil and gas prices began declining in March as a result of a price war between Saudi Arabia and Russia in January, a decreased demand in China at the onset of the COVID-19 outbreak, and the subsequent lockdown of Americans who began social distancing and self-quarantining amid coronavirus fears in March.
The low prices at the pump ignited a gas war on April 10 between gas stations in Kentucky and Ohio, dropping prices for unleaded gas to less than $1 per gallon, according to a March CNET report.
But gas isn't dirt cheap everywhere. Motorists in California are paying $2.82 per gallon, followed by Washington at $2.54 per gallon. Hawaiian motorists are paying the most with prices at the pump averaging $3.25 per gallon, according to AAA.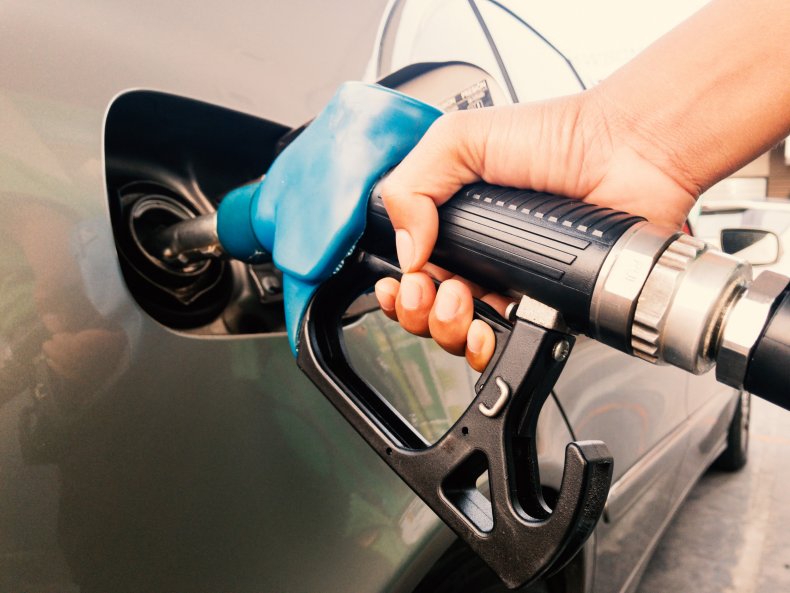 While some of those essential workers are enjoying the low cost of gas, the oil industry leaders believe the low demand caused by the coronavirus will drop prices even lower into May, which some in the industry believe could be catastrophic.
"This is the most dire I have ever seen it for refiners," Tom Kloza, global head of energy analysis at Oil Price Information Services told CNBC
Kloza added that the plummeting oil prices were unprecedented and that some refineries could be forced to significantly cut production.
Some states have already begun discussions with oil industry leaders to determine whether potential production cuts are needed.
On Tuesday, oil executives and officials from the Texas Railroad Commission—which regulates oil and natural gas in the state—discussed the possibility of cutting oil production by 1 million barrels per day in one of the top oil-producing states in the U.S.
"As this virus wreaks havoc on the healthcare system, it has done tremendous harm to the oil and gas industry," said Railroad Commissioner Wayne Christian during the commission's videoconference Tuesday.
Scott Sheffield, who serves as CEO Pioneer Natural Resources near Dallas, said during the meeting that he would support a cap on production to help the smaller, while larger companies, such as Houston-based Occidental Petroleum, oppose the cap.
The meeting came just days after Russia, Saudi Arabia, and the U.S. agreed to cut oil production by 9.7 million barrels from the world oil market.