Schlafer's Auto Body & Repair in Mendocino, California, is charging $6.73 per gallon for regular unleaded gasoline, which gives it the distinction of being the single most expensive gas station in the entire country, according to a gas-tracking app.
The San Francisco Chronicle broke the news about Schlafer's distinction, and the fact that it sells the priciest gas in the U.S. was confirmed to the paper by Patrick De Haan, head of petroleum analysis at the gas-tracking, travel and navigation app GasBuddy.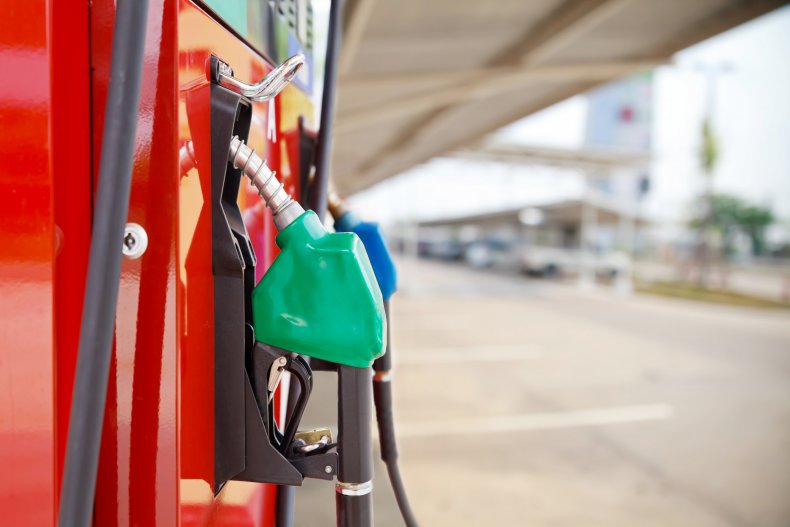 De Haan told the Chronicle that GasBuddy has been aware of Schalfer's and its prices for some time. He reportedly wrote in an email that "it appears to be priced much, much above the average for as long as we've tracked this station."
Mendocino is a small community in Northern California—about 150 miles north of San Francisco—with a population of less than a 1,000. Its scenic bluffs have made it an artists' colony, as well as a popular location for movies and scenes in TV shows. But the owner of the gas station, Judith Schlafer, told Chronicle writer Freda Moon that operating an independent business there has not been easy.
Schlafer said she buys in smaller quantities than larger, corporate stations like those at Costco and Safeway, and as a result the price she pays for gasoline is "sky-high."
She also told the Chronicle another factor in the high gas cost is that her station only sells gas and basic car maintenance items, unlike other stations that have convenience stores offering food and souvenirs.
Motorists across the country have seen a dramatic spike in gas prices, especially after the ransomware attack on the Colonial Pipeline temporarily led to a shutdown of that massive East Coast fuel system. Furthermore, experts have pointed to other factors for the increase at the pumps, such as more people returning to work after COVID-19 restrictions eased, people traveling by car for vacations, and a switch to a summer gas blend that is easier on hot car engines.
The current nationwide average for gas is $3.04 per gallon, while Los Angeles County's average was $4.23, according to AAA.
AAA also reported that the Energy Information Administration released gas demand data following Memorial Day that showed demand for gas dropped. The demand decrease and a supply increase helped stabilize prices, and that stability is expected to last into summer.
An Organization of the Petroleum Exporting Countries (OPEC) meeting on July 1 could lower prices further, as member countries are expected to agree on increases in oil production.
Newsweek placed a call to Schlafer's Auto Body & Repair for comment but did not receive an answer.