Gas Station Owner Near 'Tears' Unknowingly Charged Just 45 Cents Per Gallon
Last week, one gas station in Tennessee was unknowingly charging a tenth of the correct fuel price for hours.
According to the man who finally spoke up, customers got away with the price for half a day on the owner's dime.
Hank DeHart told Newsweek that he was shocked to read the price of premium fuel after filling his car at the station in East Ridge, Tennessee, on April 14. It was off by one decimal point, charging him only 45 cents per gallon. His total of 12 gallons came to only $5.64.
The average cost of premium gas in Tennessee is currently $4.57 per gallon, while the national average price of regular gasoline is $4.12 per gallon, according to the American Automobile Association (AAA).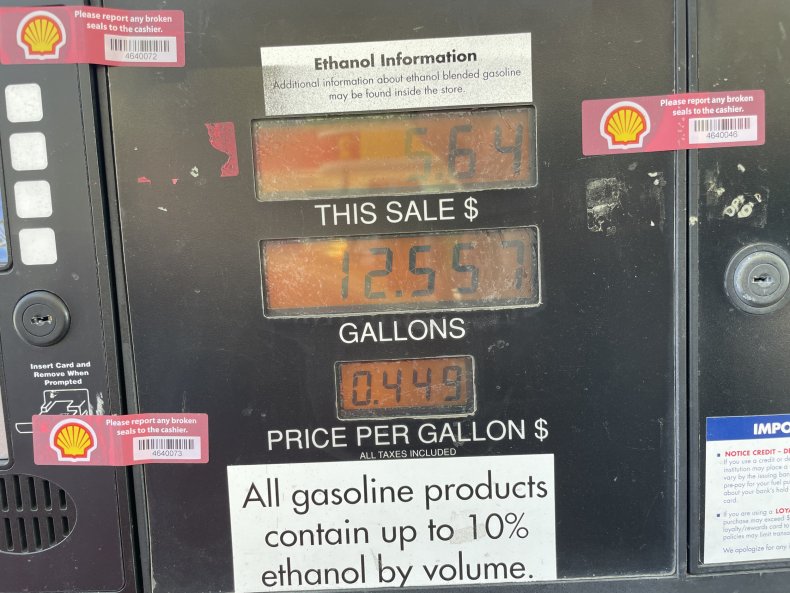 "My instant reaction was panic," said DeHart, who also described the experience in a Facebook post. "I'm self-employed. I know that kind of little mistake, that one decimal could really really hurt you. That's big money...your margins are super thin."
DeHart ran inside the convenience store to tell the owner, who did not understand at first, due to a language barrier. DeHart asked him to print his receipt. When the owner saw the figures, he became frantic, poking his screen and turning "green" in the face, according to DeHart's account on Facebook.
The customer said that no one had revealed the mistake in the last five hours. Another man in line was angry at him for disclosing it, he claimed. Meanwhile, the owner was "on the verge of tears."
"He looked like somebody punched him in the gut," DeHart said.
The owner appeared to be an immigrant, fighting to run a small business in a country where people did not speak his native language. It was disheartening to see this person "screwed over" for half a day, DeHart said, adding that "there's no telling how much money he lost."
DeHart insisted on paying the difference for his own bill after the "beating" the owner had taken.
The average fuel retailer makes about 10 to 15 cents per gallon on gas sales, according to the National Association of Convenience Stores (NCAS). With these slim margins, a price difference of 0.9 cents can make up about 10 percent of a typical store's profits.
High gas prices hurt convenience stores that sell fuel, the NCAS says. Customers who are unhappy about the cost of filling their tanks are less likely to go inside the store and buy a snack, drink or meal — all of which carry higher margins than gas.
Although fuel prices have fallen from their highs in early March, following Russia's invasion of Ukraine and President Joe Biden's ban on Russian energy imports, the national average price of gas is ticking up again this week.
Update 4/21/22, 7:28 p.m. ET: This story was updated with comment from Hank DeHart.