Gas Station Suffers Major Cash Loss After Pump Buttons Stolen
Police in Alabama are on the lookout for three suspects after buttons on the pumps at a gas station in Flomaton were stolen.
The Flomaton Police Department (FPD) reported on Thursday that the selection buttons on the gas pumps at a local station had been taken, sharing surveillance photos of the three suspected thieves in a Facebook post.
While taking the buttons from the gas pumps doesn't seem like that much of a steal, the police department added that without the buttons on the pumps, the local gas station is suffering a major money loss.
"Now, you might ask, come on FPD it's just buttons, why does it matter?" the FPD wrote on Facebook. The police stated that the buttons themselves cost roughly $100 each, and can only be replaced by a gas pump technician.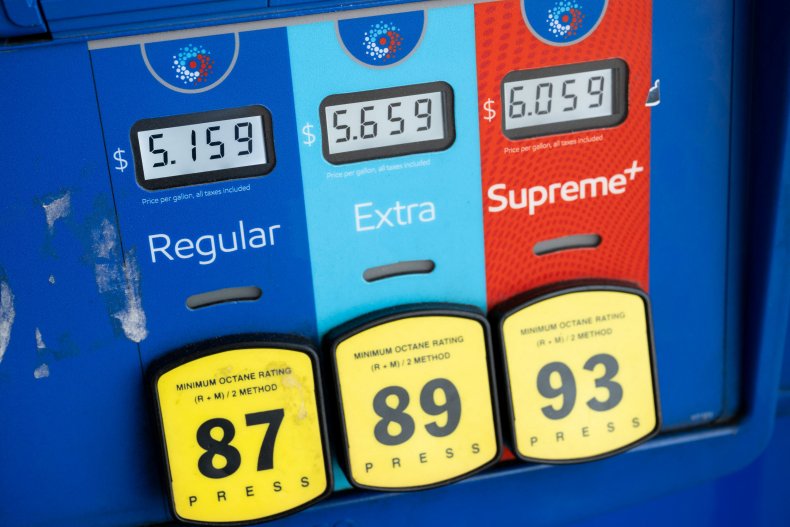 "While the buttons are not installed, gas cannot be sold from the pump due to it being mandatory for operation," the police added. "We will let your wondering minds ponder the amount of currency that is being hindered from the store that comes from the item itself, the cost of labor to have it replaced, and the gasoline that is not being sold."
The three suspects are wanted for questioning and have not been charged for a crime at this time. The Flomaton Police asked that anyone who has information on any of the three suspects call the FPD at 251-296-5811.
Stealing the buttons from a gas pump, while unusual, is not a new phenomenon. The Midland Reporter-Telegram reported a few weeks ago that one suspect who allegedly stole several yellow-grade push buttons from gas stations had cost the businesses more than $1,000 to replace them.
And while some are stealing the buttons, more people are stealing the gas itself. With prices at the pump seeing record highs in the last few months, some people are finding ways to steal the fuel.
Gas theft rings around the U.S. stole up to $140,000 worth of fuel in March and April. One incident in North Carolina resulted in the arrest of several for the loss of 300 gallons of gas in March, and police said that the thieves "had rigged gas pumps to distribute free gas."
In a separate incident in June, a Utah man reportedly set himself on fire while trying to siphon gas from a truck.
Newsweek reached out to the Flomaton Police Department for comment.