Gas Station Toxic Fume Emissions Are 10 Times Higher Than Thought, Study Finds
Emissions from gas stations may be much higher than previously thought.
Researchers at Columbia University, Johns Hopkins University, and Arid Technologies wanted to know if vent pipe emissions of benzene from storage tanks at gas stations are really at the levels that people think they are. Published September 24 in the journal Science of the Total Environment, the study found that the daily evaporative losses could be 7 gallons a day.
"There are several unique aspects of our study which have not been considered before," Markus Hilpert, an associate professor of environmental health sciences at Columbia University and first author on the paper, told Newsweek. He said this is the first study published in peer-reviewed literature that's measured vent pipe emissions at gas stations at these rates.
At two large U.S. gas stations—one in the Midwest and one in the Northwest—Hilpert and his team measured emissions from the vent pipes for three weeks. They attached gas flow meters to the venting pipes and reported daily evaporative losses. At the Midwest station, they lost 7 gallons a day and at the Northwest location 3 gallons daily.
"It's like if you fill seven 1-gallon jars of gasoline and then every day you pour the 7 gallons onto the ground," Hilpert said.
These estimates are about 1.4 pounds and 1.7 pounds per 1,000 gallons dispensed at the pump. The California Air Pollution Control Officers Association currently estimates that 0.11 pounds per 1,000 gallons are released. The California Air Resources Board, which sets the precedent for many state environmental groups, according to Hilpert, determined its state regulations from those CAPCOA estimates.
In California, there is a setback regulation of 300 feet from large gas stations. Since the results of this study showed that emissions were 10 times higher than those estimates, Hilpert said it's likely that people are being exposed to harmful levels of benzene even when they're more than 300 feet away.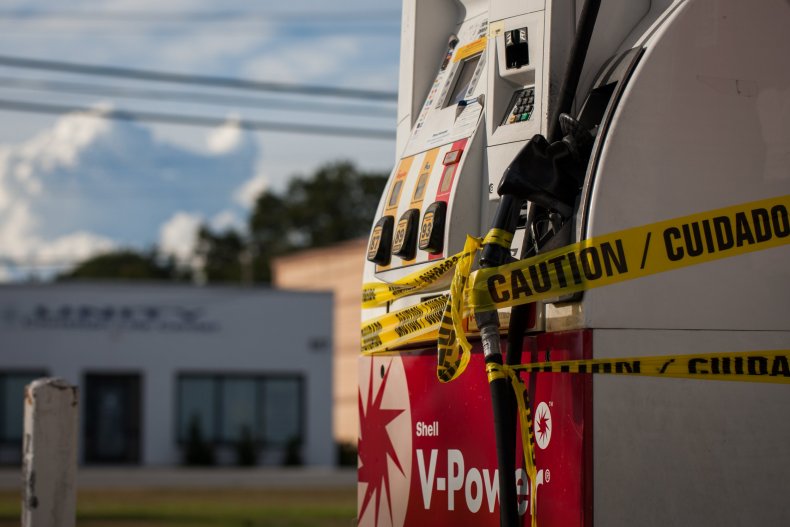 Long-term exposure benzene can lead to various health conditions. It can have harmful effects on bone marrow, decrease red blood cells and cause excessive bleeding, according to the U.S. Centers for Disease Control and Prevention. It can also affect the immune system, increasing infection risk. In women, benzene exposure can lead to irregular menstrual periods and a decrease in ovary size. The U.S. Department of Health and Human Services has determined that benzene causes cancer in humans, such as leukemia.
The study looked at only two gas stations, so more analysis may be needed in the future. Hilpert said the gas stations functioned well and should be representative of gas stations elsewhere in the United States. Also, one author of the study directs a company that develops technologies for reducing fuel emissions, which is a potential competing interest.