Gas Stations Battle Over Lowest Price in City, Delighting Drivers
Several gas stations in Hastings, Minnesota, are competing for the lowest prices in the city, delighting drivers after months of spiked prices at the pump.
Gas prices have been coming down in the U.S. steadily since June, after several months of historic highs that put strains on the pockets of consumers.
But in Hastings, roughly 30 miles southeast of Minneapolis, at least five gas stations have been engaged in a battle for the cheapest gas. According to the Star Tribune, two Holidays, a Kwik Trip, a Speedway and an M&H were charging $3.39 a gallon on Wednesday. The prices were about 0.55 cents cheaper than the state's average, according to data from the American Automobile Association (AAA).
While the price war continues, the people of Hastings find themselves to be the true winners. Carol Dettinger told the Star Tribune, "Thank you. That's all I can say is, thank you. I wish other people would have this gas war."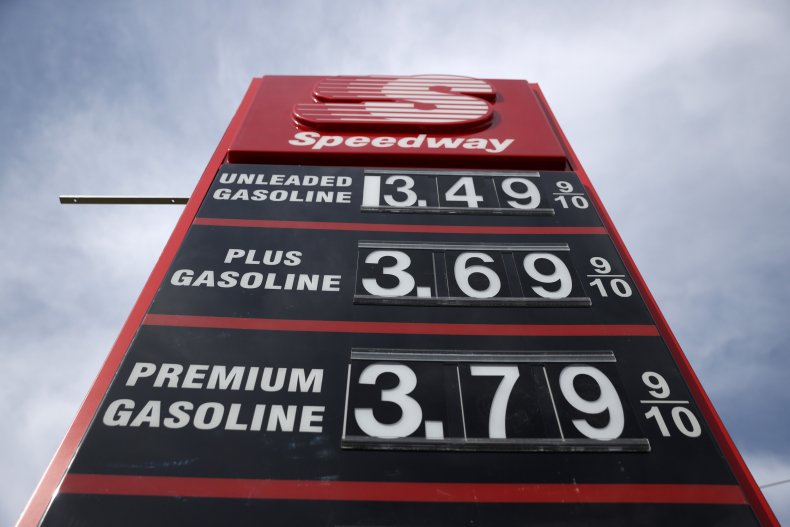 Patrick De Haan, the head of petroleum analysis at GasBuddy, told the paper, "This has gone on for the last few weeks. These stations have aggressively been bringing prices down. It's certainly been an interesting time watching them."
The competitive pricing comes down to the drivers themselves, De Haan said. He said that these stations have to participate in the lower prices in order to sell gas, and the only way things could change is if one station decides to raise its prices again and the others do the same.
He added that none of the stations can afford to go much lower.
Andrew Gross, a spokesperson for AAA, told Newsweek in an earlier report that one major contributor to the decreasing cost of gasoline is lower oil prices.
After Russia invaded Ukraine in February, Gross said that "the oil market kind of freaked out," with the price of oil spiking to more than $120 a barrel. "And since that time, it's kind of slowly been drifting down," Gross said.
He added that U.S. drivers seemed to be driving less in earlier months this year to cope with the high prices.
"People have to remember everything in our country moves around using gasoline, particularly diesel gas...and so the prices that they're seeing now, the price of the fuel has already been factored in and that was the higher price," Gross said.
Last week, at least 25 states had average prices of less than $4 after the national average reached a historic high of $5.01 in June.
"We've even seen nearly a dozen stations in low-priced states fall under $2.99, a welcome return to some lucky motorists in areas of Texas, Oklahoma, Kansas and Iowa," De Haan told Newsweek last week. "The groundwork is laid for a ninth week of decline, with areas of the West Coast soon ditching the $5 per gallon average."
Newsweek reached out to the corporate offices of Kwik Trip and M&H for comment.