Gas Trade Group Calls Biden's Demand for Probe a 'Distraction' Amid Misconduct Accusations
The American Petroleum Institute (API), a group that represents "all segments of America's natural gas and oil industry," released a statement on Wednesday calling President Joe Biden's request that the Federal Trade Commission investigate potentially "illegal conduct" by the oil and gas industry a "distraction."
In his letter to the FTC, Biden noted that the price of gas has risen despite the price of unfinished gasoline falling over the last month. The president asked that FTC Chair Lina Khan look into whether Americans are paying more for gas "because of anti-competitive or otherwise potentially illegal conduct."
Noting that the two largest U.S. gas suppliers, ExxonMobil and Chevron, are set to nearly double their net income compared to 2019, Biden requested the FTC begin an "open study investigation" to gather data on how companies set gas prices and how these institutions determine prices at the pumps.
Frank Macchiarola, the API's senior vice president of Policy, Economics and Regulatory Affairs, who penned the statement was not happy with the Biden administration's request. Along with calling it a "distraction," he chalked up the rising gas prices to "ill-advised government decisions."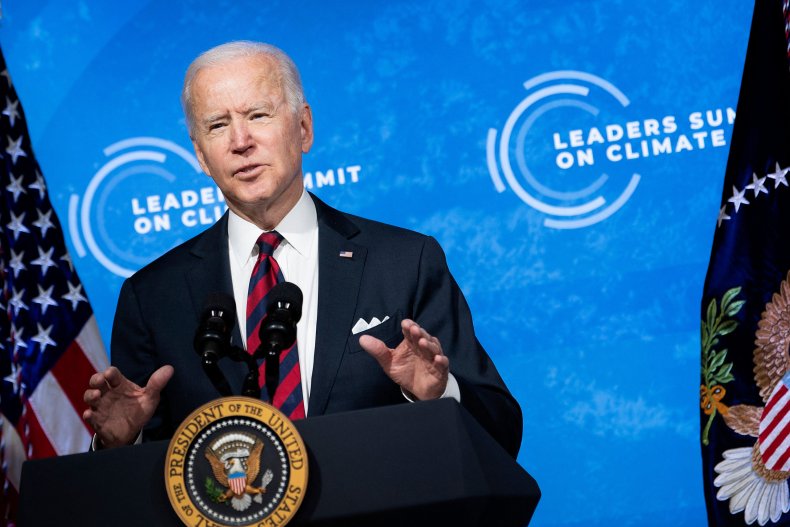 "This is a distraction from the fundamental market shift that is taking place and the ill-advised government decisions that are exacerbating this challenging situation," Macchiarola wrote. "Demand has returned as the economy comes back and is outpacing supply. Further impacting the imbalance is the continued decision from the administration to restrict access to America's energy supply and cancel important infrastructure projects."
Decreased drilling during the pandemic paired with a more recent surge in economic activity resulted in the world's oil reserves falling to their lowest since early 2015, the Wall Street Journal reported. However, the International Energy Agency said on Tuesday that this issue could soon ease as oil output is expected to rise by 1.5 million barrels a day for the rest of the year.
Biden remains focused on bolstering America's green economy through his infrastructure and social safety net bills. These investments come alongside the cancellation of pipeline projects, like the Keystone XL, referenced by Macchiarola in his statement.
Despite the complaints from the API, Biden appears set on moving forward with his climate agenda. During the COP26 conference in Glasgow, Scotland earlier this month, the president proclaimed that the U.S. was "not only back at the table, but hopefully leading by the power of our example" in the fight against climate change.