Gaspard Ulliel, 'Moon Knight' and 'Hannibal Rising' Star, Dies After Ski Accident
French actor Gaspard Ulliel has died following a skiing accident in the Alps. He was 37 years old.
Ulliel was said to be in a serious condition at the Grenoble University Hospital following a fall on Tuesday after colliding with another skier.
Le Monde has reported that the actor's family and agent confirmed his death via press release on Wednesday.
The incident reportedly took place in the Savoyard resort of La Rosière, in eastern France.
An investigation is underway into the tragic accident, the Savoie prosecutor's office said.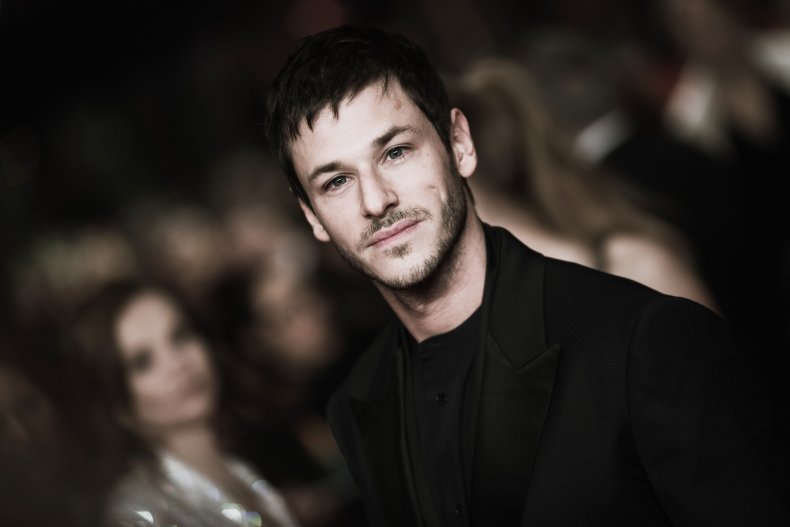 Newsweek has contacted Ulliel's representatives for comment.
The news comes just days after a 5-year-old girl was killed after being hit by skier in the French Alps in the region of Flaine, Haute-Savoie.
Ulliel was reportedly found unconscious with significant head trauma and was rescued by CRS Alpes, per FranceTVInfo.
Ulliel was known for appearing in Chanel ads and portrayed the young Hannibal Lecter in 2007's Hannibal Rising.
He also starred as fashion mogul Yves Saint Laurent in the 2014 biopic Saint Laurent.
Another of his most famous performances was in 2004's A Very Long Engagement, in which he starred alongside Marion Cotillard, Audrey Tautou and Jodie Foster.
More recently, Ulliel was cast in the upcoming Marvel Disney+ series, Moon Knight, alongside Oscar Isaac.
Ulliel was in a relationship with model-singer Gaëlle Piétri with whom he shared a 5-year-old daughter.
Tributes to the late actor have begun pouring in as news of Ulliel's death spreads.
"What a shock. R.I.P. to an actor of considerable magnetism, talent and beauty, who had already carved out an impressive and varied career. What a loss," tweeted podcaster Caspar Salmon.
The Film School Rejects blog added: "We are heartbroken to learn that actor Gaspard Ulliel has died following a skiing accident. We are big fans of his extraordinary performances in films like 'Saint Laurent' and 'It's Only the End of the World' and look forward to seeing his work in Marvel's 'Moon Knight.' RIP."
Writer Tomris Laffly tweeted: "Tragic news. He's simply brilliant in SAINT LAURENT. RIP Gaspard Ulliel. Only 37..."
"Oh my god, the news about Gaspard Ulliel is too terrible to even get your head around. A talented actor who had so much left to do and to give," said film critic Christina Newland.
While a fan tweeted: "gaspard ulliel was great in everything i saw him in but my favorite performance of his will always be in xavier dolan's it's only the end of the world. gone to[o] soon, rip."