Gasparilla Parade 2019 Schedule, Route, Livestream: Watch the Tampa Pirate Parade Online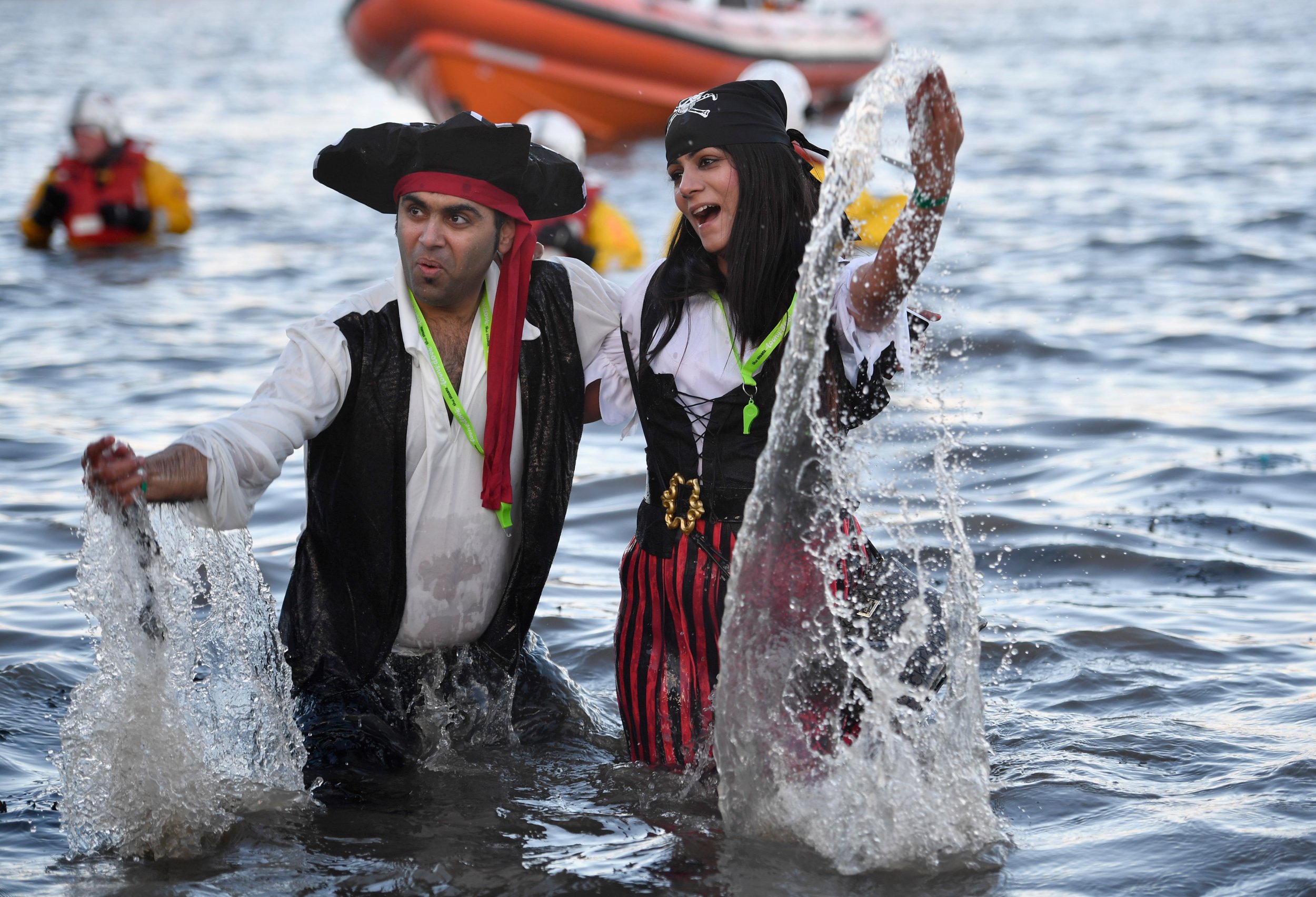 Ahoy, mateys! The City of Tampa will celebrate the annual Gasparilla Pirate Fest, filled with floats, marching bands and hidden treasure, on Saturday.
The Gasparilla Pirate Fest, a free community event with more than 100 years of history, will kick off on Saturday at 9 a.m. in downtown Tampa, Florida. The day-long event involves musical performances, the 102nd Gasparilla Invasion and a two-hour Parade of the Pirates.
Participants can purchase tickets to the Gasparilla Invasion Brunch, a buffet brunch with cash bar and reserved seating at the Tampa Convention Center, to get the best view of the Gasparilla Invasion. The invasion sees the pirates of Ye Mystic Krewe of Gasparilla sail up Seddon Channel aboard the Jose Gasparilla with an impressive flotilla.
The main event, the Gasparilla Parade of the Pirates, goes through Bayshore Boulevard and South Ashley Drive in downtown Tampa. The 4.5 mile parade follows the Ye Mystic Krewe of Gasparilla as they celebrate the capture of the Key to the City.
The more than 100-year-old tradition will begin at 2 p.m. at Bay to Bay and Bayshore. It will move along Hillsborough Bay into downtown Tampa. The parade will travel into downtown over the Brorein Street Bridge, turn north on Ashley Drive and end at Case Street and Ashley Drive in the Cultural Arts District of Tampa.
More than a hundred floats, three marching bands and more than 50 participating social organizations (krewes) will be part of the parade.
Event goers will be able to purchase food, beverages and alcohol at the Gasparilla Pirate Fest. Beer and wine sold at several Gasparilla Charity Beer Gardens will donate 100% of the net revenue to support local Tampa Bay area charities.
There are several items that are prohibited at Gasparilla Pirate Fest, including, but not limited to: styrofoam cups or containers, advertising, glass containers, coolers, grills, tens, vehicles, weapons and illegal drugs. Spectators are also asked not to bring fence, stakes or rope to reserve spaces for the parade. No contests, lotteries, sampling, give-aways or solicitation is allowed.
The parade is usually broadcast live by Tampa's News Channel 8, with a live stream available here.
Meanwhile, the fireworks display is typically broadcast live by Tampa's WTVT Channel 13, available here.