What Did Rick Gates Say About Paul Manafort? Former Trump Adviser's Biggest Revelations During Testimony
Former Donald Trump campaign adviser Rick Gates wrapped over two days of testimony in federal court Wednesday morning as a witness for the special counsel in their case against the president's former campaign chairman Paul Manafort. During his time on the stand, Gates unleashed a number of damning revelations against his longtime business partner.
Gates, who worked under Manafort as the pair made millions working for a pro-Russia Ukrainian political party and its president, served as the star, insider witness for special counsel Robert Mueller's first trial in the Trump-Russia probe between Monday and Wednesday while Manafort's defense team tried to challenge Gates's credibility.
Here is a breakdown of the major bombshells Gates dropped while on the stand.
Manafort Knew About Laundering
On his first day as a witness, Gates was asked by prosecutors if he and Manafort had committed crimes together and he answered definitively with a "yes." Gates told the jury that Manafort had told him to open 15 foreign accounts in order to avoid paying taxes on the $30 million they made working in Ukraine.
Gates also corroborated claims made by the special counsel that he and Manafort each inflated their incomes in an effort to obtain bank loans.
Manafort's Influence After Trump's Victory
While Trump has downplayed Manafort's role in his campaign, prosecutors, backed up by Gates's testimony, showed an email exchange between the two of them that indicated Manafort wanted banker Stephen Calk to be nominated for Secretary of the Army. Gates worked for Trump during his transition to the White House and had the access to perhaps recommend Calk, who was not nominated for the post but was previously named to then-candidate Trump's Economic Advisory Council in August 2016, according to CNN.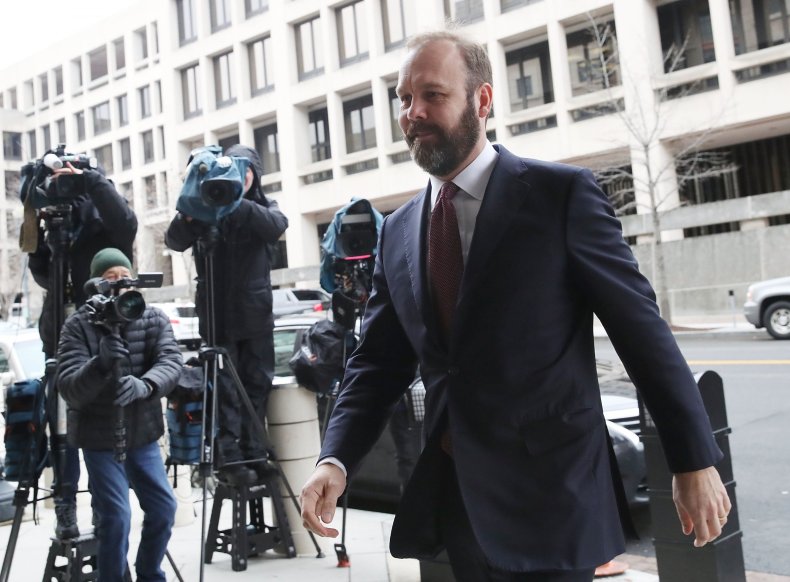 Work in Ukraine
The crux of the charges against Manafort stems from the millions he made working for Ukraine's Party of Regions and the country's former President Viktor Yanukovych. Gates testified that Ukrainian billionaires had set up companies in Cyprus to pay Manafort and insulate themselves through the shell companies.
Gates also said that after they helped get Yanukovych elected Manafort's fees jumped to $4 million a year and they even served as policy advisers to Yanukovych.
Extramarital Affairs and Embezzling
Manafort's defense team tried to discredit Gates's testimony, including claiming that Gates had handled the books and thus Manafort could deny knowledge of wrongdoing. But Manafort's lawyers also had Gates admit he had an extramarital affair roughly a decade ago and that he had embezzled money from Manafort in order to pay for an apartment in London to maintain the affair. On Wednesday, one of Manafort's attorneys, Kevin Downing, questioned whether Gates had actually had as many as four affairs and a "secret life." After an objection from prosecution and the judge overruling, Gates later stated that he had many "regrets" in life and admitted mistakes.
Trump Did Come Up, Briefly
Mueller's detractors and Trump's proponents have attempted to brush off the special counsel's investigation and Manafort's trial on the basis that none of the charges presented in Virginia involved Russia's interference in the election.
But Manafort's lawyer Downing did raise eyebrows Tuesday when asking Gates if special counsel investigators had inquired about his work on the Trump campaign. Prosecutors quickly objected and a bench conference was held before the judge.
The judge called for a brief recess and the topic did not come up again. Gates's role in the campaign could be part of the Trump-Russia probe that Mueller and his team do not want out in open court just yet.