Rick Gates Is Mueller's 'Bitch' In Trump-Russia Probe, Former Ken Starr Deputy Says
A former Trump campaign adviser cooperating with the special counsel's investigation into Russian election meddling was described as the probe's "bitch" by a top lawyer who worked under former special prosecutor Ken Starr during his investigation into former President Bill Clinton in the 1990s.
How much Rick Gates, who along with former business partner Paul Manafort was a top official in the president's 2016 campaign, knows and has divulged to Special Counsel Robert Mueller's team has been a topic of debate in legal circles.
The longtime political operative Gates pleaded guilty to charges last month and is now cooperating with Mueller's probe. But whether he's providing information on Manafort, who is fighting similar charges, or the president is immaterial because Gates is likely doing whatever the special counsel asks, according to white-collar defense attorney Solomon Wisenberg.
"He's their bitch," Wisenberg told Politico. Wisenberg was tasked by Starr to question Clinton during his grand jury testimony and was the deputy independent counsel for the Whitewater-Monica Lewinsky investigation.
Politico's report delved into how damning Gates' cooperation could be to both President Donald Trump and Manafort. It noted that while Manafort was fired from his role as campaign chairman in August 2016, Gates reportedly remained a frequent visitor to the White House through the first months of the Trump administration.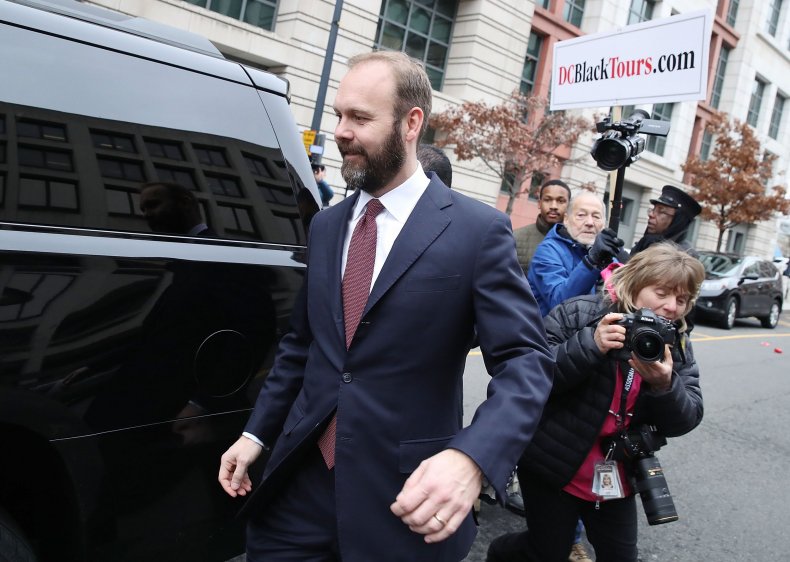 Gates was facing serious jail time but avoided most of it by agreeing to cooperate with Mueller. He was accused of money-laundering, lying to investigators and other charges and faced the potential of decades of behind bars.
Gates joined former national security adviser Michael Flynn and former Trump campaign foreign policy adviser George Papadopoulos as the former campaign officials to reach a plea deal and cooperate with Mueller's investigation.
Manafort, unlike Gates, has opted for a trial to challenge the charges against him later this year. The longtime Washington lobbyist has denied Mueller's charges.
When Gates' cooperation became public, Manafort issued a statement in which he said he "hoped and expected my business colleague would have had the strength to continue the battle to prove our innocence."