When residents of a town are asked to keep an eye out for an animal, they typically look for a missing dog, cat or bird. But the West Mifflin Borough Police Department is asking the people in and around the area of the Pennsylvania town to watch out for an alligator.
The department posted a photo of the alligator crossing the street on their official Facebook page, which has since been shared more than one thousand times.
"Is anyone missing this...little...guy?" the post reads. "Last seen crossing New England Road. Maybe about 3 ft. long. Didn't respond to any of the names we called it, and we weren't able to check for a chip. Seriously though, if you see this wandering around, please call the police."
Facebook users theorized in the comments where the alligator was and where it came from. Some joked about adopting the reptile, saying they were interested in having a new pet.
West Mifflin is about 10 miles outside of the City of Pittsburgh, and the city had its fair share of alligator sightings.
American Alligators are primarily found in waterways in the United States from North Carolina to the Rio Grande in Texas. They are found in freshwater, slow-moving rivers. They can also live in swamps, marshes and lakes.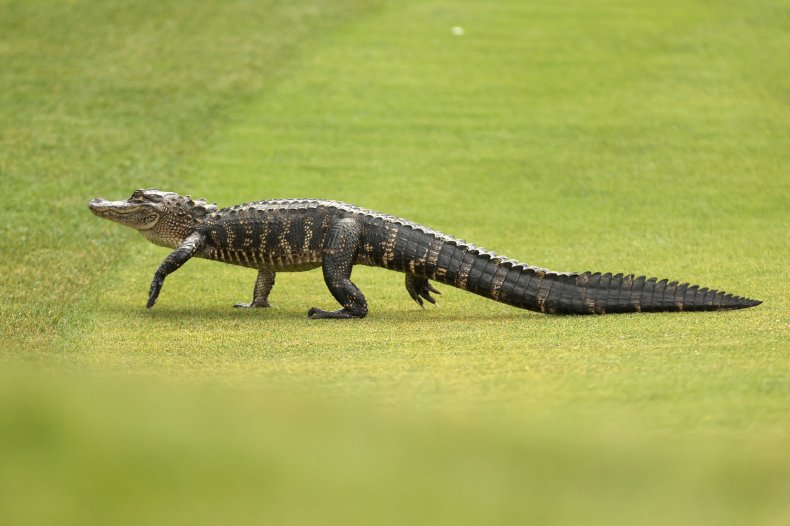 Several of these reptiles were loose throughout Pittsburgh, including a 5-foot alligator named Chomp, who escaped from his Beechview home, according to an article by the Pittsburgh Post-Gazette.
This led to the Pittsburgh City Council unanimously passing a law that regulated the ownership of crocodilians and venomous snakes in December 2019. The measure was updated in March, which also received a unanimous vote of support.
The update banned the ownership of red-eared slider turtles, alligators and crocodiles. The article explains that those who violate this law face a $1,000 fine per offense and forfeiture of the animals.
There are some exceptions to the rule, however. If an individual owned the pet reptiles for six months, they must pay a registration fee, alert the city's Bureau of Animal Care and Control if their pet escapes and carry liability insurance of at least $1 million if they own a crocodilian species.
The Pittsburgh-Post Gazette's article also outlined other exceptions to this law, which include research institutions, veterinarians and zoos that are certified by the Association of Zoos and Aquariums.
Newsweek reached out to the West Mifflin Borough Police Department but did not hear back by press time.