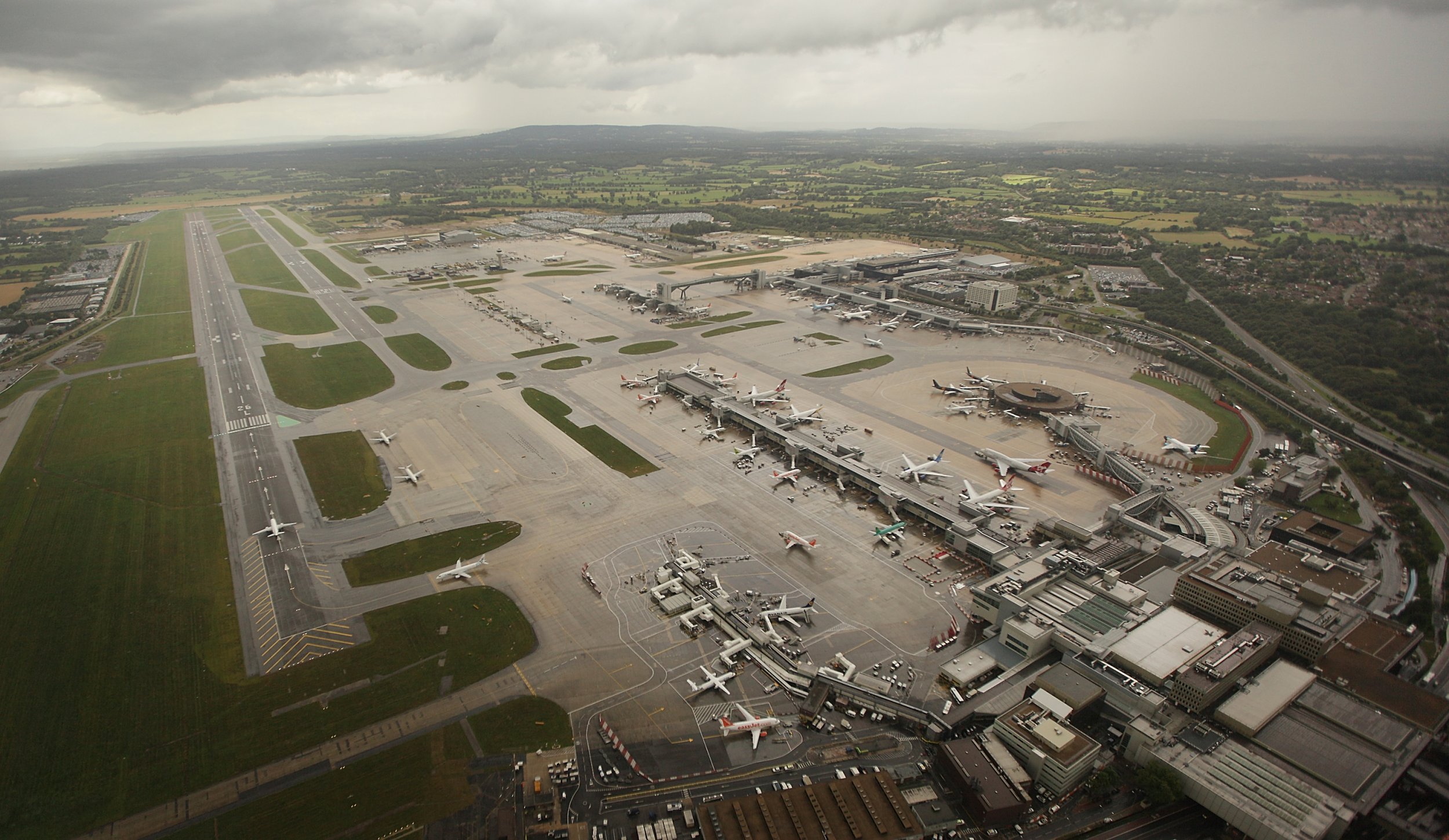 Local authorities are reportedly considering shooting down drones that caused a shutdown at Gatwick Airport as a "tactical option."
According to BBC.com, authorities initially ruled out the option, citing concerns over "stray bullets," but have since changed their minds as the airport is expected to remain closed on Friday. Det Ch Supt Jason Tingley told the website that police would "do what we can to take the drone out of the sky."
The British Army has been deployed to help police during the operation. The shutdown caused 120,000 passengers to miss their flights since the airport closed its runway on Wednesday, Gatwick's chief operating officer Chris Woodroofe confirmed to BBC.
"We will review overnight whether there is any potential to open tomorrow," Woodroofe said. "But we are working up contingency plans all the way through to no flights tomorrow."
Woodroofe said the situation remained "fluid," after the drone was spotted again less than an hour before 9:30 p.m. GMT. Police have been chasing the drone for hours and received about 50 reports of the device being flown near the airfield, beginning Wednesday evening.
The airport is expected to be closed for the "forseeable future" while authorities continue to search for the drone's operator. Police are reconsidering plans to shoot down the drone after numerous other strategies failed which included following lines of inquiry involving "particular groups" and a "number of persons of interest," according to BBC.
Defence Secretary Gavin Williamson confirmed military deployment of armed forces with a "range of unique capabilities" who would "do everything we can so that they are in a position to open the airport at the earliest opportunity." Military members were spotted arriving at the airport around 8:00 p.m. GMT.
"We'll do everything we can to ensure that if Gatwick is not open again quickly that we can get [passengers] away from other airports," Transport Secretary Chris Grayling said. "There's a huge amount of effort going on - we've got up-to-date technology, we've brought special technology into Gatwick to try and track this down."
The shutdown began shortly after 9:00 p.m. GMT on Wednesday after two drones were seen flying "over the perimeter fence and into where the runway operates from." The runway was briefly reopened at 3:01 a.m. GMT on Thursday, but was closed once again about 45 minutes later after another "sighting of drones," which continued throughout the day.
According to BBC, more than 20 police units from two forces participated in the search for the drone operator, who is expected to face up to five years in jail.