Former New York Doctor Charged With Sending 'Threatening' Texts With Knife, Gun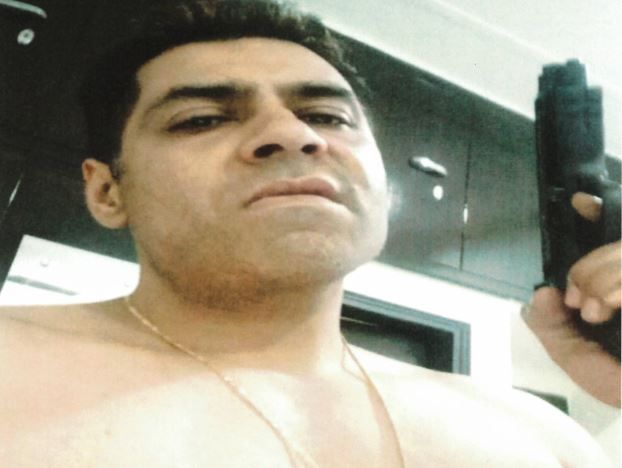 A former doctor whose bankrupt pain practice is under scrutiny for prescribing illegal meds landed in Buffalo, New York's Niagara International Airport on September 14 after traveling from India. There, an FBI agent was waiting.
The agent grilled Gautam Arora, 40, inside an airport administrative office over a series of menacing texts and photos he allegedly sent his wife. They featured him mostly shirtless, wielding either a bowie knife or a pistol and wearing a tactical vest.
"Cory's days are numbered.… This time I am even stronger and better than before.… I will cut Cory's jugular and take his back to India where I burnt my father," read one text message that the pain doctor allegedly sent to his wife, Mary Hens.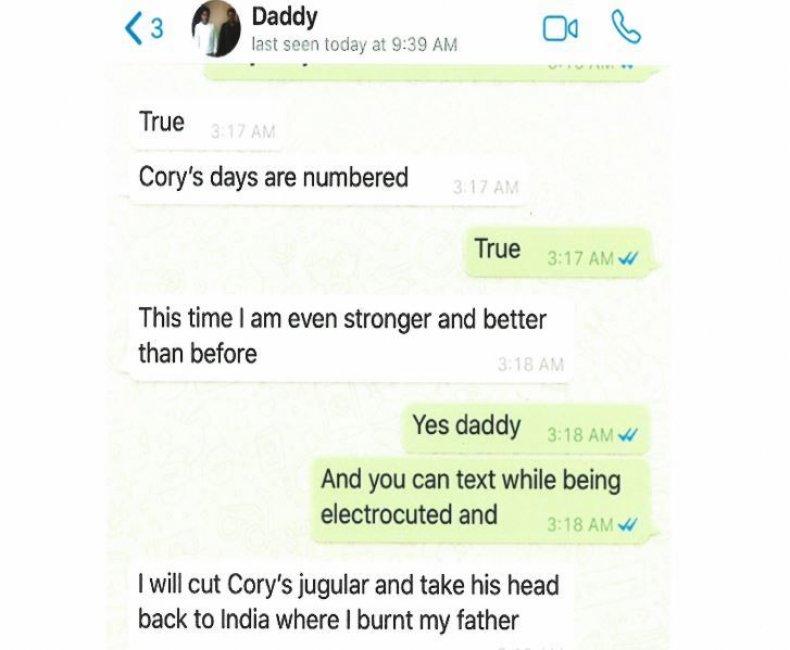 Hens forwarded the September 13 text and the posed pictures Arora allegedly posted on social media, according to a criminal complaint filed by the FBI in a federal court in Buffalo, New York, on the same day of his arrival.
The former doctor's wife allegedly told the FBI agent that her husband "is an imminent threat to himself and others because he is off his medication," the complaint states.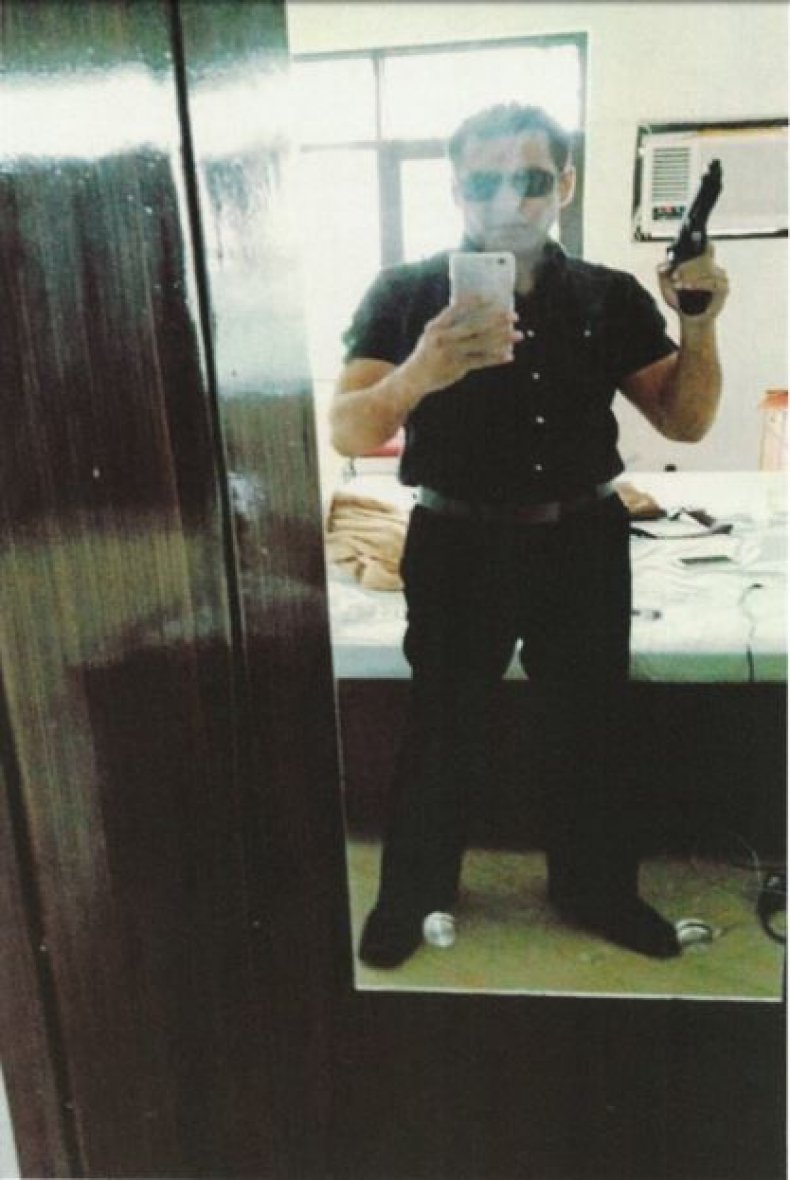 Arora was charged with transmitting in interstate or foreign commerce a communication containing "a threat to injure the person of another."
In the message that Arora allegedly sent, "Cory" is a key witness in a case before a grand jury considering evidence about Arora's "illegal and unlawful medical practices and billing."
It struck fear in Cory, the complaint said. "Victim is very fearful of this threat and information," the complaint reads, adding that the FBI agent reached out to Arora's alleged target and "confirmed this fear."
Under questioning by the FBI agent in the airport, Arora initially stonewalled and "denied sending the communications." Then he "eventually admitted to sending them," the complaint states.
Arora was informed about the text message that spelled out doing harm to Cory. The former doctor allegedly sent them because he "blames [Cory] for stealing money, and making his medical practice go bankrupt," according to the complaint.
The text and photos, the complaint says, were more fits of Arora's temper and were never intended to be actionable: "Arora said that he made the threats out of anger, but that he was not going to act upon it."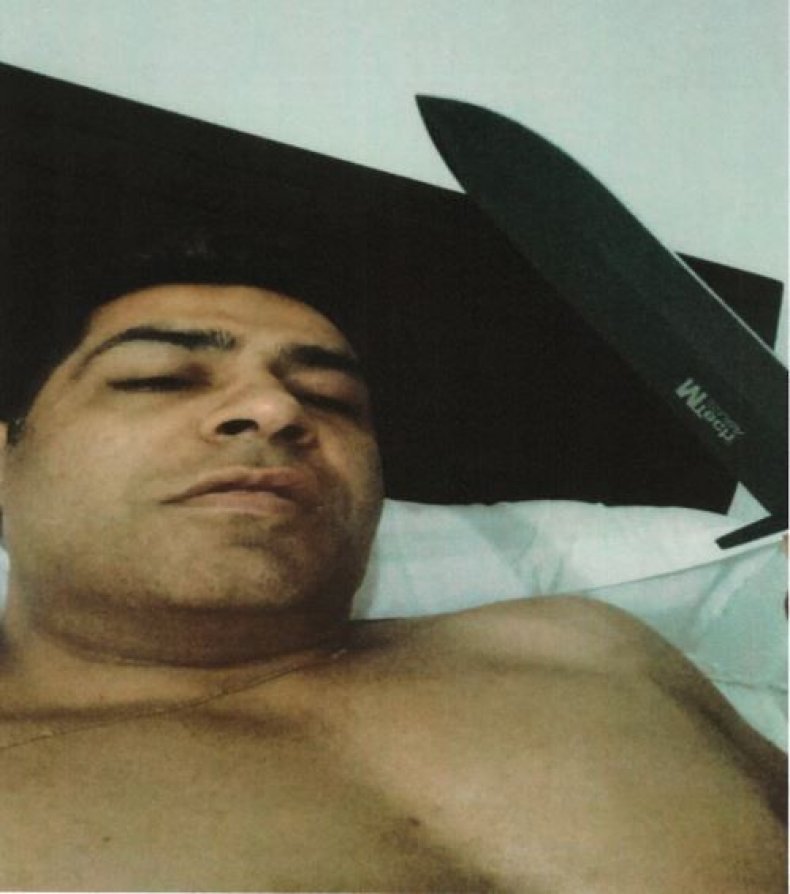 The wife's name appears in the pain management center's name: Hens Pain Center, which Arora owned and managed. The Amherst, New York-based practice was shuttered last December and Arora left the country.
"He told FBI agents that he fled to India because of the investigation and that he had no intention of returning," Assistant U.S. Attorney Joel Violanti said in court, according to The Buffalo News.
Arora's attorney, Brian Comerford, said was his understanding that Arora left for India to get a "fresh start" after he forfeited his medical license and sought treatment.
His client's return back to the U.S. was not to carry out a vendetta. "He had no issue coming back here," the attorney said during last week's detention hearing.
Arora is due back in court on December 18, Comerford said.