Who Is Gavin Grimm? High School Student's Case May Bring End to Transgender Bathroom Ban in Virginia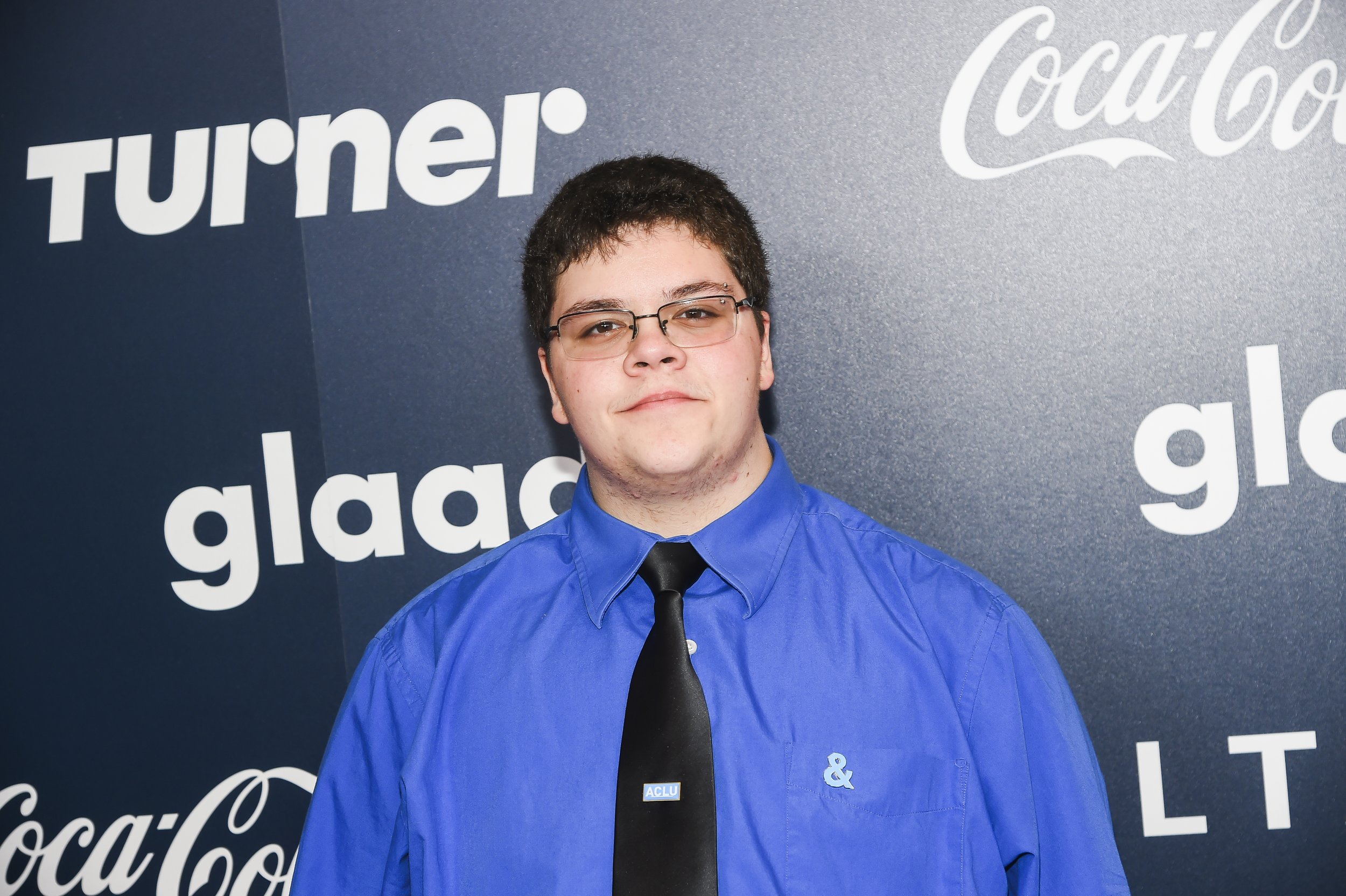 Gavin Grimm, a 19-year-old trans rights activist and educator, may be on the cusp of victory in a years-long legal battle against his former school district, which banned him from using the boy's bathroom in high school.
The young man was propelled into the national spotlight almost four years ago over the case, as Grimm argued that the County School Board in Gloucester, Virginia, had violated his rights under the U.S. constitution.
In a statement to Newsweek, Grimm said he had taken on the long legal process to ensure other transgender students did not have to suffer like he had. "If this policy had been in place when I was a sophomore at Gloucester High School, I would have been able to continue using the same restrooms as other boys without being singled out and isolated from my classmates and friends.
"I have fought this legal battle for the past four years because I want to make sure that other transgender students do not have to go through the same pain and humiliation that I did," Grimm said.
"This policy is far from perfect, but would represent an important first step for Gloucester. If approved, it would also send the message to school districts across the Commonwealth and the country that discrimination is unacceptable, and every student must be respected and supported," he added.
The Virginia teenager has become the face of the battle for transgender rights across the country. As the U.S. has grappled with the issue of trans rights in the national consciousness, the teenager has continued to fight the case against the school board in rural, conservative Gloucester County, despite graduating and moving to California.
In 2017 his landmark suit nearly made it to the Supreme Court, the Associated Press reported. Arguments to the court, supported by the Americal Civil Liberties Union, were halted when the administration under President Donald Trump scrapped recommendations made under former President Barack Obama that had allowed students to use the bathroom of their chosen gender.
In a 2017 interview with Mother Jones, when Grimm's case in the Supreme Court seemed just weeks away, the transgender rights activist described his discomfort at having been forced to use the boy's bathroom at his school. Under the circumstances he opted instead to use a private bathroom near the nurses office.
"Day to day, there's a practicality issue. I have to go to the nurse's room, which is farther away from my classes than any of the actual restrooms, so I have to take a ridiculous amount of class time." Grimm explained. "It's unacceptable. And it's just very stigmatizing, and it's embarrassing."
The young man described how the climate at school made life difficult for him. "I don't enjoy any aspect of school. Like, I'm a very social person, but that climate is so uncomfortable for me, and I also don't have a friggin bathroom there, so that's a problem," Grimm said.
The Gloucester County School Board is holding a public hearing Tuesday to discuss the possibility of allowing transgender students to use restrooms that correspond with their gender. "I have fought this legal battle for the past four years because I want to make sure that other transgender students do not have to go through the same pain and humiliation that I did," Grimm said.
Following Tuesday's hearing, Grimm's case against the school board is slated to resume in the 4th Circuit Court of Appeals.
James Parrish, executive director of Equality Virginia, an advocacy group for lesbian, gay, bisexual and transgender people in the state, who had advocated on Grimm's behalf, told the Virgnina Pilot that schools across the state were awaiting the verdict over Gloucester County to form their own policy.
He said Grimm's case had, in effect, "put on hold" what other Virginia districts might do. Parrish added that a legal precedent would be set by the lawsuit.
In December Grimm expanded his cause to include his high school transcripts. While his gender is stated as male on all official documents, including his birth certificate, the teenager has said the school's policy has impugned his rights under the U.S. Constitution's equal protection clause. He has avoided submitting his transcript to potential employers where he lives in the San Francisco Bay Area, but this is likely to change soon.
"I'm still tethered to 2017 by this document," he told the Associated Press. "It's unfair that a high school that put me through so much is able to wield that much negative influence over my adult life."
Equality Virginia did not immediately respond to a request for comment.