Blaze Media, CRTV Sever Ties With Gavin McInnes, Proud Boys Founder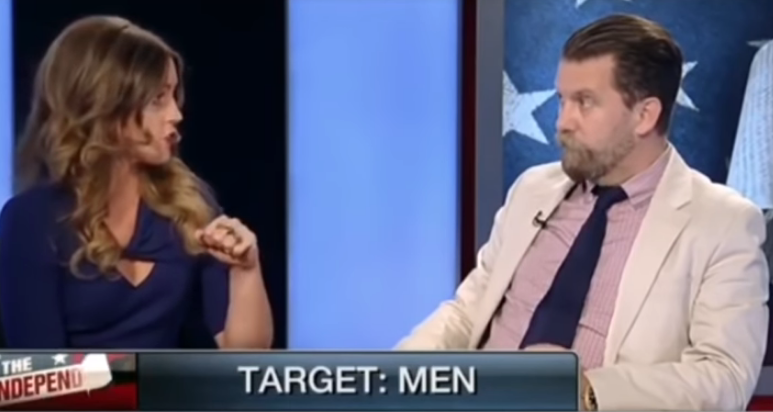 Newly formed conservative news media network BlazeTV promptly fired Proud Boys founder Gavin McInnes just days after Glenn Beck and Mark Levin merged their brands.
Perhaps too extreme for even the rabidly right-wing network, the Vice co-founder's recent separation from the Proud Boys clearly did not sway BlazeTV's bosses. BlazeTV's verified Twitter account addressed the matter in a terse Saturday tweet, "Blaze Media no longer has a relationship with Gavin McInnes, and per company policy, cannot comment on personnel matters."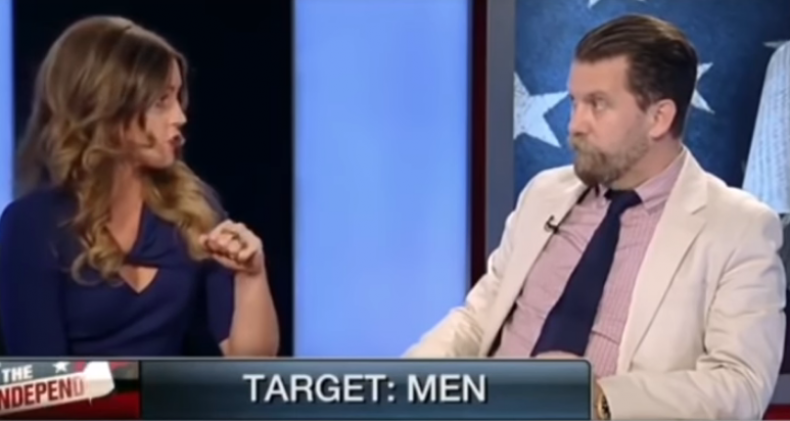 If McInnes knew his days at the conservative outlet were numbered he did not indicate it to his fans, having just recorded an interview with far right activist Laura Loomer that aired Saturday. Last week, Loomer chained herself to Twitter's New York headquarters building in her latest attempt to make the social media giant un-ban her account.
Blaze Media has been branding its new platform, touting that it "brings together the biggest conservative voices from around the country to a single platform for the first time ever." Former CRTV host Michelle Malkin was the new network's first departure, with the Twitchy founder announcing she was leaving on the same day the merger was announced.
Some right wing figures including conspiracy theorist Jacob Wohl stood by McInnes and urged their followers on social media to cancel their CRTV subscriptions. Several Twitter users promptly posted pictures showing them doing just that.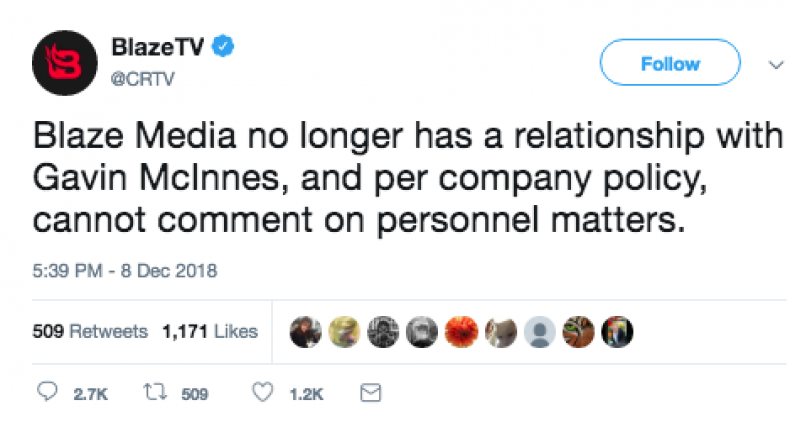 "Glenn Beck comes in and suddenly Michelle Malkin and Gavin McInnes are gone... hmmm," mused right wing media executive, Michael Moates.
The network still features the #MeToo-ousted former host of Fox News, Eric Bolling, Duck Dynasty star Phil Robertson and conservative author Deneen Borelli.