Gavin Newsom: California's Ambitious Climate Policies Are Fueling Our Booming Economy—and Trump Won't Stop Us | Opinion
Climate Week, happening now in New York City, shines a light on what we do every day in California: protect our people and our planet.
On the cutting edge and leading edge of the clean energy future, with some of the most ambitious climate policies anywhere in the nation, we are proving again and again that safeguarding our planet for the next generation does not have to come at the expense of economic prosperity.
California does not wait for permission to take action to protect our climate.
Recognizing the extraordinary threat posed by smog to our cities and valleys, California set our own air quality standards years before the federal government. We first issued regulations to require vehicle emissions control technology in 1961, and we issued the first tailpipe emissions standards in the nation in 1966.
Over the next five decades, we received more than 100 waivers from the federal government to set the higher standards we needed to clean the air our children breathe. Until now, no presidential administration—Republican or Democratic—has stood in the way of California's progress for clean air.
If you believe the cynics and partisan talking points, you would expect that our ambitious agenda would kill jobs and dampen innovation.
But California's economy did not become the fifth-largest in the world in spite of our environmental regulations. We flourished, in part, because of them.
California's ambitious policies to protect our air and public health—enacted by Republican and Democratic governors alike for decades—have spurred new technology and created new markets.
We passed one of the strongest renewable energy goals in the country in 2006. In the years that followed, California-based solar companies received hundreds of patents. Now, we have a goal of 100 percent clean energy by 2045
We first adopted requirements for zero-emissions vehicles in 1990. These cars are increasingly favored by consumers, and that's where the global market is heading. Electric vehicles are now California's eighth-largest export by dollar value, to the tune of $2.9 billion.
Today, our state produces about 5 percent of all clean tech patents globally and brings in more than 50 percent of all U.S. investment in clean energy technology.
That bold action continued on Friday, as I announced our plan to leverage the state's $700 billion pension investments, transportation systems and purchasing power to strengthen climate resiliency, with a goal to align our state investments toward carbon-neutral technology.
We are also committed to ensuring that our investments in low-carbon technologies and programs lead to good, family-supporting, "high-road" jobs. Henry Ford famously wanted to pay his employees enough to buy his vehicles and spur the auto market. Today, we're endeavoring to ensure that our workers are paid enough to buy the solar panels, electric vehicles and other technologies that are the future of the clean energy economy.
Make no mistake, we still have work to do. We are not naïve about the fact that seven of the 10 cities with the worst air in the nation today are in California, and the Californians in these areas face more than their fair share of respiratory issues. We also face major threats from wildfire and other natural disasters that are exacerbated by climate change.
But unlike some in Washington, D.C., we're moving forward in our efforts to clear the air—toward the clean energy future—rather than dragging the country back to the past.
As if the White House abdicating its responsibility to the rest of the world on cutting emissions and fighting global warming weren't enough, it is now coming after California's ability to step up.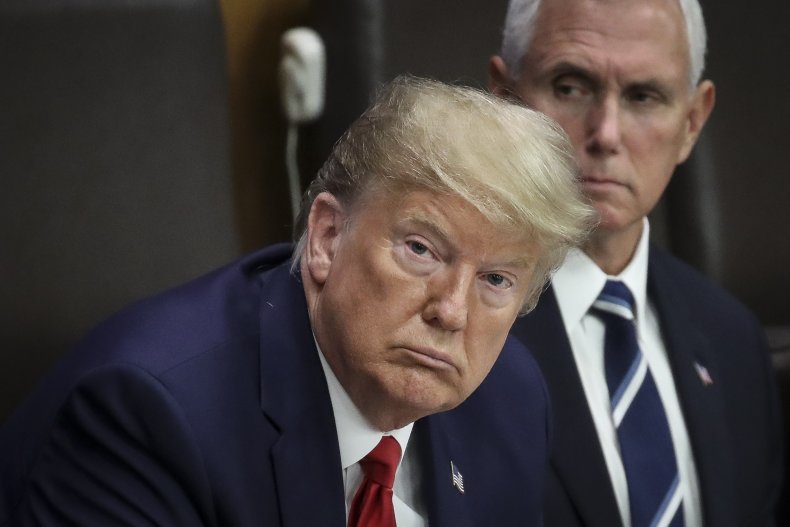 Just last week, the Trump administration moved to revoke California's authority to set our own standards for greenhouse gas emissions from cars. This reckless action came after five decades of the federal government granting waivers to our state, as well as five decades of progress in reducing emissions and clearing the air.
It's a move that could have devastating consequences for our kids' health and the air we breathe, if California were to roll over. But we will not. After all, what's on the line is nothing less than the future of our people and the planet.
And we are continuing to work with automakers to help us in our quest to reduce vehicle emissions. In July, we came to landmark voluntary agreements with four major automakers to reduce vehicle emissions and oppose Washington's rollback of clean air standards. They joined us because they know where the consumer is going and they know where the world is going. And our state has demonstrated time and again that we can lead the way.
Our state will keep rejecting these false choices between the planet and progress as we march toward the clean energy future.
Gavin Newsom is the 40th and current governor of California, serving since January 2019. He previously served as the state's lieutenant governor and the mayor of San Francisco.
The views expressed in this article are the writer's own.