Gavin Newsom's Companies Received Nearly $3 Million in COVID Relief Loans
Nine companies affiliated with California Governor Gavin Newsom's PlumpJack Management Group received nearly $3 million in federal loans provided to help small businesses survive the coronavirus pandemic. A spokesperson for the company has defended the payments.
In July, PlumpJack Management Group LLC, Newsom's winery and hospitality company, reported receiving a loan worth between $150,000 and $350,000 through the Small Business Administration's (SBA) Paycheck Protection Program.
However government figures released last week show the true figure given to nine businesses affiliated with Plumpjack stands at nearly $2.9 million.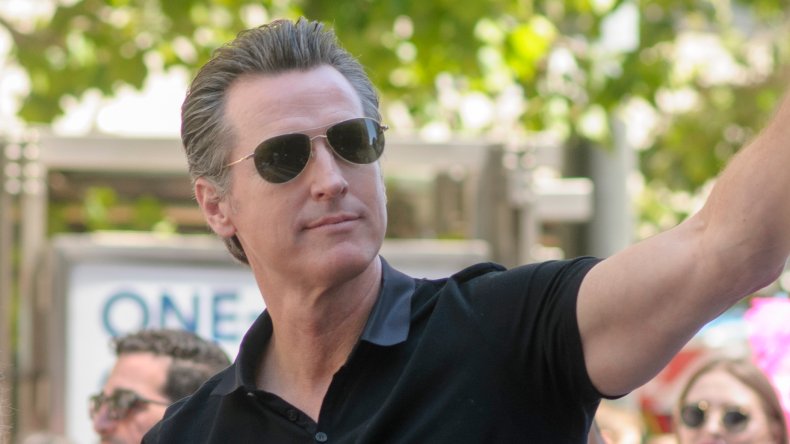 Sean Moulton, senior policy analyst at independent watchdog Project On Government Oversight, which tracks $1.6 trillion in pandemic relief spending, the largest tranche of which has been spent through the SBA programme, singled out PlumpJack for particular attention.
"It seems to be a small business but it got a lot of money. I'm not sure how the company justifies taking that much money when there were a lot of companies looking to get assistance," Moulton told the Associated Press. "You hope they're using it wisely because there's an opportunity cost there — that money didn't get used for another small business that may be out of business now."
There was some confusion over how the almost $2.9 million of loans was to be spent by the Plumpjack companies. For loans to be forgiven, 60 percent must be spent covering three months of employee wages.
However, Villa Encinal Partners Limited Partnership, a Plumpjack company, which received the largest loan of $918,720, lists only 14 employees. Divided across three months wages, this would indicate an average annual employee salary close to $160,000.
Jeff Nead, a PlumpJack spokesman, said the money was in fact for 358 employees across all of the company's affiliated businesses.
He said that PlumpJack used the money "to protect our workers and keep them employed," adding that the group was operating within federal guidelines and that the loans "have been critical in keeping our staff employed and continuing our operations."
Dividing 60 percent of this loan among 358 employees brings a much smaller $4,800 per employee. However, this does not account for the additional amounts received by PlumpJack companies, which include a $680,000 and $500,000 loan.
It is unknown how much of the loans PlumpJack companies spent on salaries, or whether the company or its affiliates will seek to have the loan forgiven. Newsom will not welcome the renewed scrutiny, having already come under fire during the pandemic.
Many in the business community criticized the California governor for his aggressive shutdown orders. He has been called out for sending his children to private schools, which remained open while most public schools were forced to shut, and for violating his own shutdown rules when attending a dinner with 10 lobbyists and others at the exclusive restaurant French Laundry restaurant in Napa in November.
Newsom developed PlumpJack after co-founding it as a wine and spirits shop in San Francisco in 1992.
Jesse Melgar, Governor Newsom's communications director, emphasised that Newsom had placed PlumpJack in a blind trust upon becoming governor.
"Before taking office, the governor transferred title and control of the businesses he founded to a blind trust, a step that goes beyond anything required by law," said Melgar.
However, Moulton stressed additional questions needed asking, including whether PlumpJack had received preferential treatment from the private banks administering the federal loans due to pre-established relationships.
"An organization in part founded by the governor, they might be given special preferential treatment—not because the governor asked for it, but because of all the connections that exist," Moulton said.
He said this is one reason why he objects to proposals in Congress to forgive loans unquestioningly. An Associated Press review of the initial SBA loan data in July found at least eight state governors were among political figures linked to companies receiving loan support through the Paycheck Protection Program.
"This is a useful case to focus on because of some of the high-profile people involved, but I think this is playing out a thousand-fold across the country. There are a lot of companies that got money that if you look close enough at it may not make sense with the employment that they have," Moulton said.