Gavin Newsom Deploys 1,000 National Guard Troops Over Fears of Civil Unrest
California Governor Gavin Newsom activated the National Guard to deploy 1,000 troops to the State Capitol and other key landmarks on Thursday, ahead of next week's inauguration of President-elect Joe Biden in Washington D.C.
In a statement, Newsom said rioting at the U.S. Capitol last week, in which five people died, led to the decision to increase security in California. Protests are expected to take place across the U.S. on the day of Biden's inauguration, January 20.
"In light of events in our nation's capital last week, California is taking important steps to protect public safety at the State Capitol, and across the state," he said.
"Our State Operations Center is actively working with federal, state and local law enforcement partners in assessing threats and sharing intelligence and information to ensure those disgraceful actions are not repeated here."
Newsom has signed a General Order authorizing the deployment of 1,000 California National Guard personnel to protect critical infrastructure, including the State Capitol in Sacramento.
The statement said the Law Enforcement Coordination Center (LEOC) will be activated to its highest level to orchestrate overall law enforcement and physical security needs.
The California Highway Patrol and Department of General Services have also installed a 6-foot chain link fence around the perimeter of the State Capitol.
"The Governor and his team are also coordinating closely with local, state and federal law enforcement as well as the private sector – including social media companies – to make sure that their platforms are not used by hate groups or domestic terrorists to organize or spread misinformation, disinformation or propaganda," the statement read.
Earlier this week, the FBI warned that armed protests could take place at state Capitols across the U.S. ahead of the inauguration on January 20, according to an internal FBI bulletin obtained by ABC News.
"As of 10 January, armed protests are being planned at all 50 state capitols from 16 January through at least 20 January, and at the US Capitol from 17 January through 20 January," the bulletin said.
In addition, the FBI received information about a group calling for "storming" state, local, and federal government courthouses and administrative buildings in the event Donald Trump is removed as president before Inauguration Day.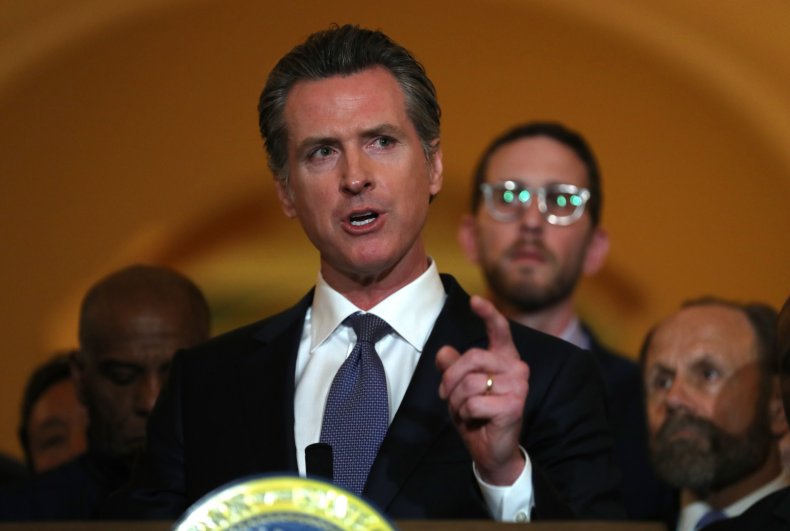 The FBI are currently investigating more than 100,000 digital images and videos sent to them by the public as they continue to investigate the insurrection at the Capitol last week.
In an update this week, FBI Washington Field Office Assistant Director in Charge Steven D'Antuono that the agency has already opened more than 170 investigations against those accused of storming the building in an apparent attempt to overthrow the government.
The FBI has asked for the public's help in identifying those pictured at the Capitol. D'Antuono said suspects who have since left D.C. should still expect agents to "be knocking on your door" if they committed any criminal acts on January 6.