As Gavin Newsom Faces Recall Election, California Dems Want to Make Petition Process Harder
California Democrats have introduced several bills that would make it harder to recall elected officials in the state as Democratic Governor Gavin Newsom fights a potential recall.
The key bill, S.B. 663, would not affect the current Newsom recall effort if it becomes law since it would not take effect until 2022. The bill would allow elected officials representing more than 50,000 eligible voters to contact those who signed a petition seeking to recall them to verify that they did sign the petition and were not mislead or coerced into doing so.
Under current California law, signatures on petitions can only be verified by election officials. Critics of the bill believe that changing that law could lead to petition signers to be harassed by politicians targeted by petitions and those who work or campaign for them.
Orrin Heatlie, leader of the Newsom recall effort and a former police officer, reportedly spoke against the bill during a hearing in the state Senate on Monday.
"I talked to people everyday who were afraid to participate in the petition gathering process because they were afraid their personal private information would be disclosed to the target themselves," Heatlie said, according to The Sacramento Bee. "And they actually would... turn away from participating in the petition gathering process because they were afraid of retaliation and retribution."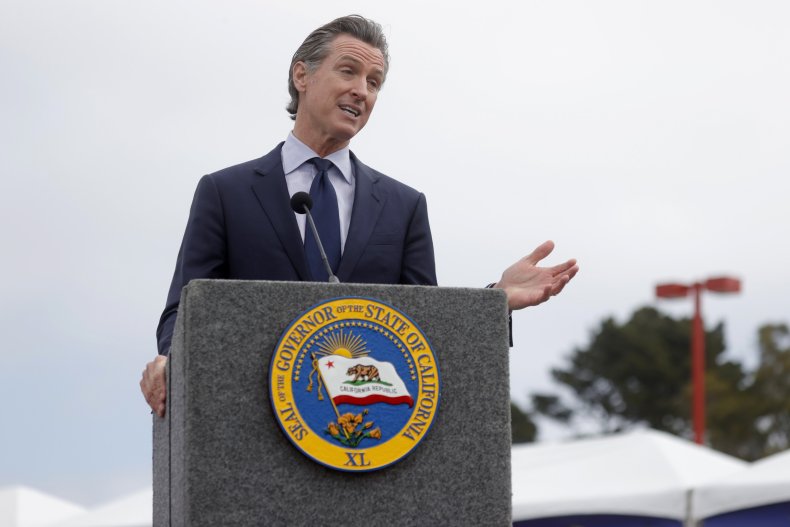 The bill passed through a crucial Senate committee despite the opposition and is set to be further debated next week. It would also allow those who signed a petition, initiative or referendum to withdraw their signature upon written request up to 45 days after it is filed, an increase from the current limit of 30 days.
The bill was sponsored by Democratic state Senator Josh Newman, who was himself recalled in 2018 after voting to increase a gasoline tax but won back his seat in the 2020 election.
Newman believes that deceptive tactics were used in his recall, telling the Orange County Register that signature gatherers would ask the public to sign the petition if they were angry about the tax increase but not "tell them that the actual text of the petition was about recalling an elected state senator."
A separate bill that also passed through the committee would ban the practice of allowing those who gather petition signatures to be paid on a per-signature basis, something that is currently allowed. Another Democratic bill would require those who sign petitions, initiatives or referendums to certify that they had read a list of the top donors that are funding the signature-gathering effort before they sign.
In addition, Democrats have proposed an amendment to the California constitution that would force the name of the recalled candidate to be listed on the ballot as a choice to replace themselves in the event of a successful recall. The process currently asks two separate questions of voters: whether the elected official should be recalled and who else should replace the official if they are recalled.
Campaigners for Newsom's recall say that they have gathered well over 2 million signatures, significantly more than the almost 1.5 million required to trigger a vote, although the petition verification process is not yet complete. If a recall election does take place, polls currently indicate that California voters are likely to reject the recall.